Product control made easy
Take the hassle out of your ingredients ordering and have it automated. The RSL auto-ordering system orders your coffee beans online, once the machine supply falls below a pre-defined amount. With the very latest in machine telemetry, it ensures that you will never run out of stock within your bean-to-cup coffee machine estate.
We will fit a device to your bean-to-cup coffee machine which then transmits usage data to the management suite. In the management suite, you will have access to comprehensive reports showing sales data, service calls, cleaning schedules and more.
Once the level of coffee beans reach a pre-determined amount, a signal is sent to My RSL, our online ordering portal. The correct type of bean and amount will be added to your basket where you can edit or remove if necessary.
Watch the video to find out more:
My RSL – Order Coffee Beans Online
My RSL is our online ordering portal. With your own account, you can browse our products, add them to your basket and order them for next day delivery (if placed before noon).
My RSL links up with the device fitted to your machine to enable the auto ordering system. Coffee beans, chocolate and milk powder will be added to your My RSL basket when the machine flags up a repeat order is required.
Here, you can review the items, edit or remove, if the order is left as is, the transaction will carry out and the delivery will be made.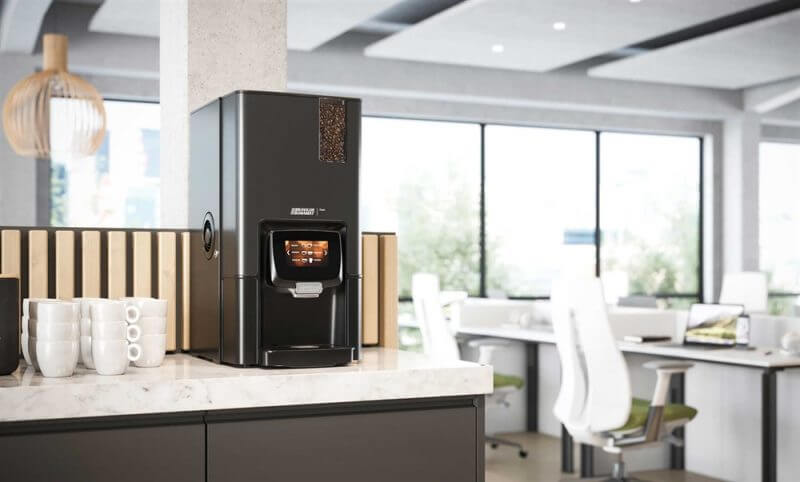 Why choose auto-ordering?
Save time and money on your ordering process
Simplify your stock control
Never run out of product
Complete transparency through the comprehensive reporting system
View sales data, service calls, cleaning schedules and much more