The world of vending machines has evolved and become high-tech and exciting. Part of this evolution has been the ability for contactless payments.
All machines that we provide are fitted with a contactless payment device, that not only accepts all major cashless options but can talk users through the process and also offer an exciting customer loyalty platform.
Don't miss out on valuable customers and provide an excellent user experience with our cashless options.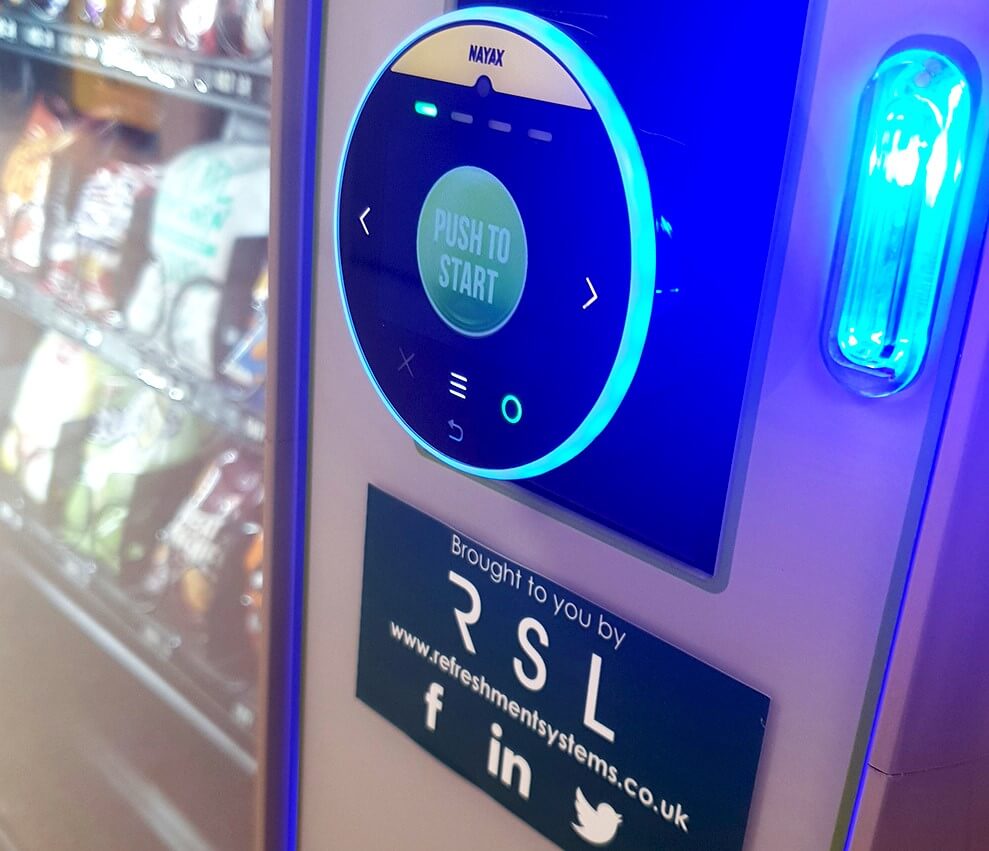 Nayax Contactless Payment Vending Machine
Our chosen partner for vending payment solutions is Nayax, an industry leader when it comes to contactless payments.
Easily manage your machine estate remotely using the management suite, making better use of staff time and cutting costs.\
Use the marketing features to increase sales and customer loyalty, with various tools built into the system.
Customer Loyalty App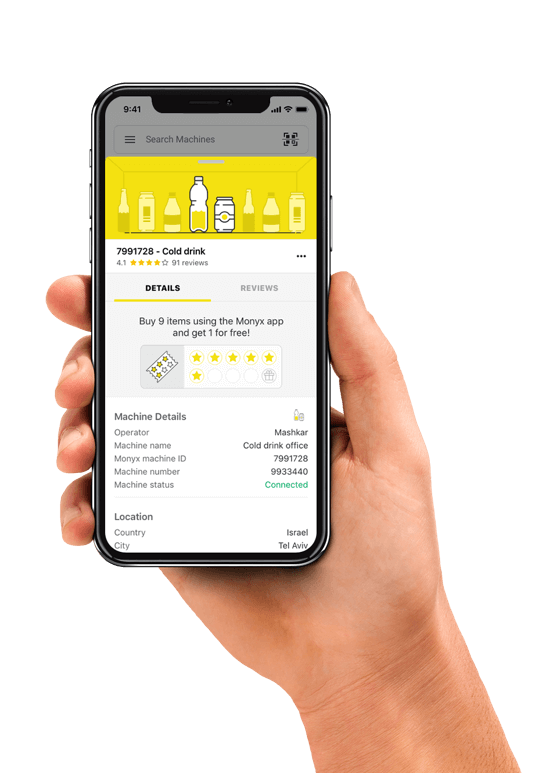 The Monyx wallet is an exciting payment app that enables users to track spending, win prizes and save money each time they top up their credit.

Benefits for users:
Discounts (10% extra added to your account every time you top-up by £10)
Gifts – encouraging return custom and loyalty
Spend tracking – see what you are spending and where
Instant refunds – users can be refunded instantly through the online management portal (if they do not receive their chosen product)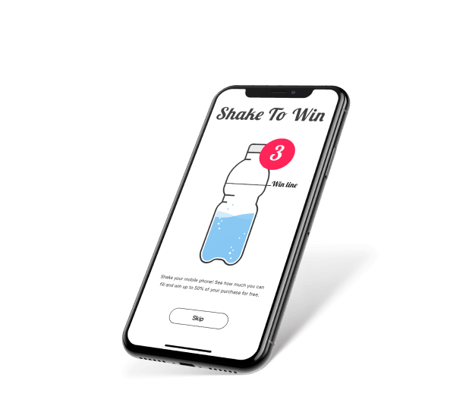 Want to hear more?
Get in touch today to find out how we can reinvent your coffee and vending offer! Call us on 0800 169 3686 or complete the online enquiry form.