Things to consider when buying a vending machine
These days vending machines are an integral part of the workplace. People find they can get their favourite snacks within a short distance from their desk without the need to walk or drive to a shop where the cost could be higher.
Employers may see vending machines as a worthy investment. However, they provide more than just refreshments. They can also improve company culture and positively affect staff morale, which can lead to increased productivity. 
Vending machines might be an ideal solution, but you need to consider which machine meets the requirements for your business. At Refreshment Systems, we know it can be time-consuming when looking into this. There are so many points to consider, so save time by taking a few minutes to read through this blog with things to look for when buying a vending machine.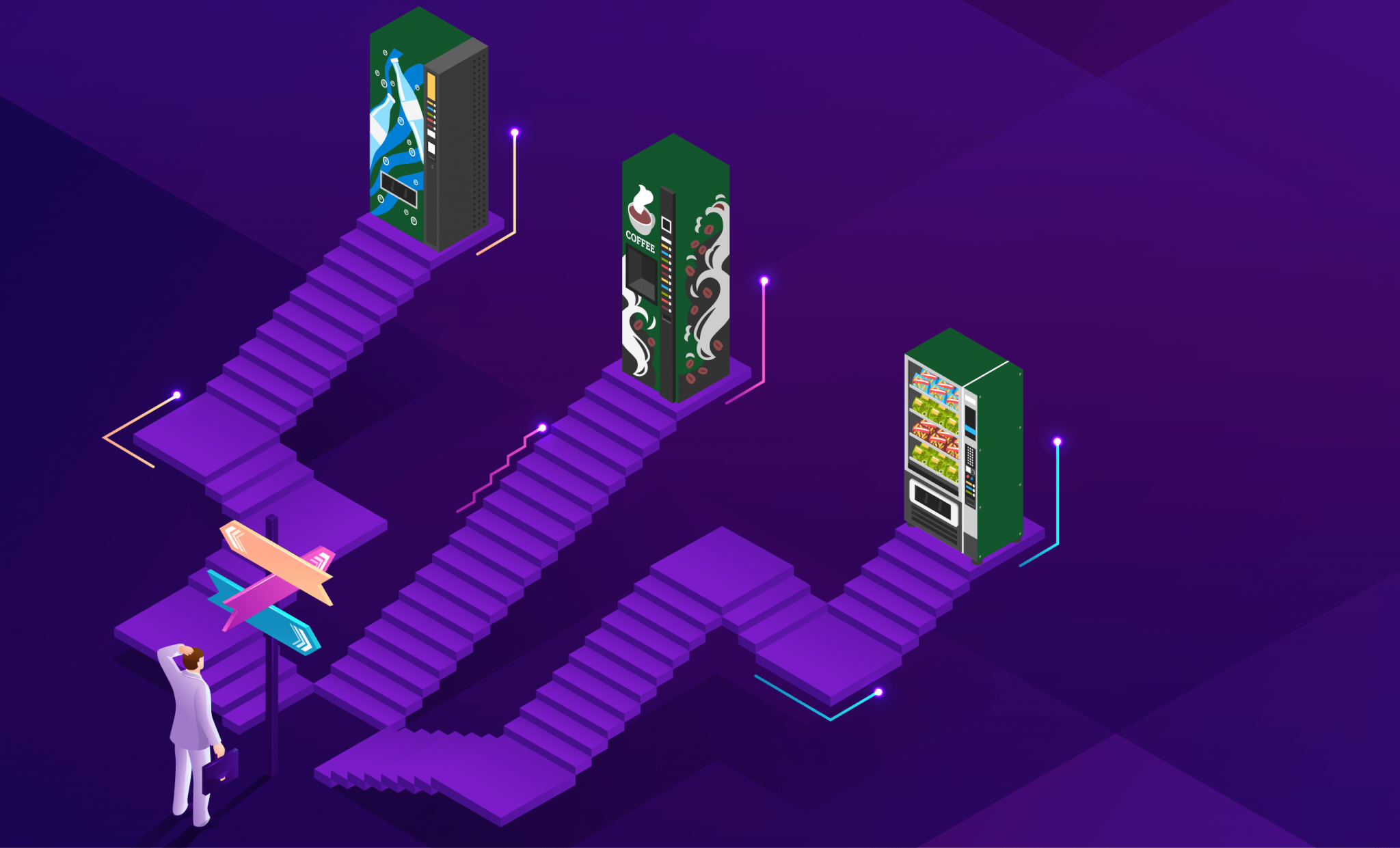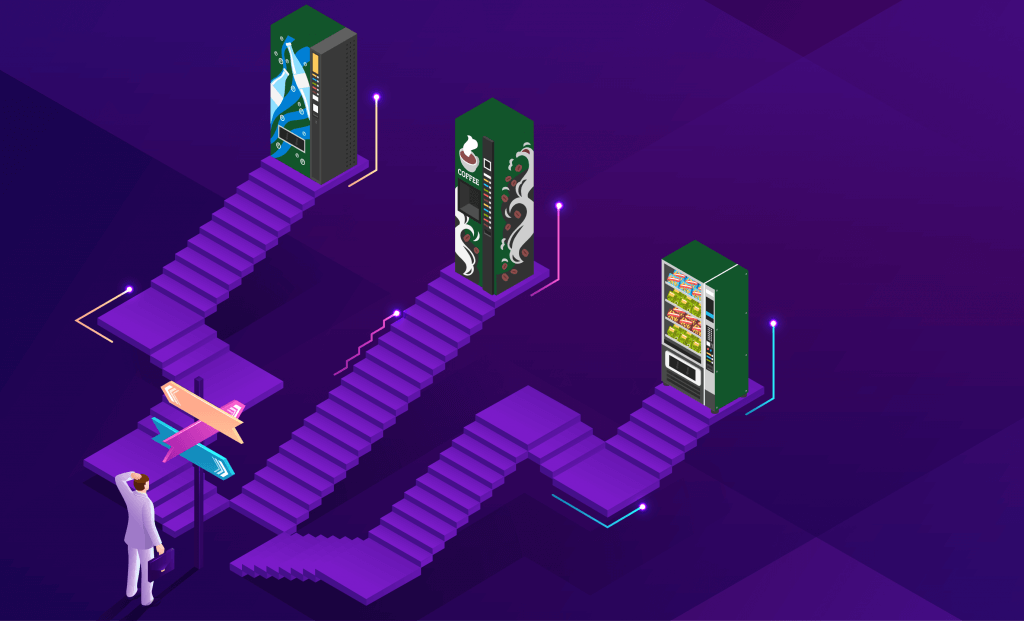 Choosing the right solution
There is a wide range of vending machines to choose from. However, choosing a vending machine goes further than deciding which products you're going to be stocking. It can come down to industry, location and how many employees you have.
When you look at the healthcare sector, immediately we would think a bean-to-cup coffee machine isn't ideal for nurses and doctors. These machines take around 22 seconds to dispense a drink and in the world of healthcare, there isn't much stopping. So, an instant coffee machine would be an ideal fit. A healthcare professional can grab a quick cup of coffee and then go back to taking care of patients.
If you're looking for either a vending machine or coffee machine, take into account the amount of space you have available. Our machines come in all different shapes and sizes, so measuring up is another important factor to consider.
Questions
Employers may be asking if the vending machines are easy to use, how much power do they consume? What if there is an issue, what do I do? How can I stay safe, due to COVID? We can help you with all these questions and other questions you may have.
Don't worry about machine issues
You might think that subheading is an overstatement, but you don't need to worry about machine issues. This is where telemetry comes in. Our partnership with Nayax has allowed us to use the power of telemetry to alert our engineers when there is a problem with a vending machine. We will know any issues occurring before you. Resulting in no time wasted calling someone from our customer care team. Once we have been alerted, our engineers will be on the road to you.
Telemetry also works in different ways. You don't need to worry about a machine being out of stock. Once the stock level has dropped, we will be notified by the machine, saving time and improving efficiency and reduces our carbon footprint. There are plenty more benefits telemetry can provide you and us.
Budgets and Management
One of the most important things to consider when buying a vending machine is the cost of managing the machine. As budgets becoming tighter, it's important to have a budget in place. Consider:
Maintenance and repairs
Ingredients
Maintenance and repairs
Product cost
Energy cost
Product availability
Maintenance and cleaning
There is a certain amount of care that goes along with purchasing a vending machine. See it as purchasing a house or a car, vending machines are an investment. If the machine is treated with the right care, it can cause it to decline in productivity of the machine. Each part of the vending machine needs to have attention:
The refrigeration decks
Coin units
Drink/snack mechanism
If you were to choose a coffee machine, it would require daily maintenance including cleaning the mixing bowl and removing away any product build-up from the previous day.
Refreshments/ingredients
When deciding which snacks and cold drinks you will be putting in the vending machine, it may be worth asking your employees first. Finding out what snacks and drinks they would prefer to have will mean more usage of the vending machine. It may also make your colleagues feel happy that they have been included, which can improve workplace culture.
If you're going down the coffee machine route, then you will only want to best coffee for your employees. We offer a range of coffee from bean-to-cup to instant with Fairtrade options.
Our bean-to-cup selection comes in 6 different blends:
Blend 0
Blend 1
Blend 2
Blend 6
Blend 7
Blend 9
The most popular of the 6 is Blend 7, which has won a 2 Star Great Taste Award.
Coffee machines
Our coffee machines come in a range of varieties. You have the commercial coffee machines, bulk brew machines, traditional coffee machines, The Nightingale Ward Beverage Trolley and the pour and serve machines.
Vending machines
Like the coffee machines, our vending machines come in a range of varieties. You have the BEVMAX Media 2's (cold drinks machine) which come in a 35 selection and a 45 selection. You also have BEVMAX Media 2's again, but for snacks and cold drinks which also come in 35 and 45 selections.
The power of telemetry
All our machines are telemetry powered. There is a lot to get excited about when telemetry is involved. It has also improved the way consumers purchase a product from a machine. It's a small device called Onyx which is from Nayax. The device is attached to the machine and you have the ability to pay contactless. Most machines have facial recognition support. Implementing facial recognition allows for faster and easier payments. All you need to do is download the Monyx app, preload your payment details and select and pay for a snack or drink. It's these small benefits that improve the customer experience.
Distance selection technology
Distance Selection creates a hygienic barrier between the user and the machine. Whilst coffee machines and vending machines are perfectly safe, this technology goes one step further.
The technology behind the revolution wins the consumers' confidence to use an automatic vending machine, allowing them to enjoy and indulge the best selection of coffee and hot beverage safely. It is a great option for added peace of mind, though this is by no means a necessity. The choice is completely up to you.
Understand your needs
The last thing to consider is which vending supplier you will go with. It's not just about selling the vending machine to someone. The journey that the customer and the supplier go on together is the most important part of this process.
In conclusion
The vending machine you choose is going to be the machine that is going to be in your business for a long time. You want the machine to tick every box. It's crucial to find a supplier that can meet the requirements you seek. We understand the importance of vending machines for your workplace and we'll work with you to deliver the perfect solution.
If you want to hear more about our product and services, contact Refreshment Systems on 0800 169 3686.