Our Service Options
With over 50 years of experience, we believe that every customer should receive the service and support that they deserve. We have grown as our customers have grown, and even though our coverage is national, we still have our local family values and offer customers a personal service.
Our team of dedicated engineers are all home-based and hold 80% of parts in stock, with the remaining 20% available on a next day parts service. All engineers are RSL employees and are not sub-contractors, meaning you will receive the same high level of service on every visit.
In the last year our engineers attended 80% of call-outs within 4 hours, and 99% in less than 8 hours.
With a wide range of cover available, you can choose the package that best suits your business.
Our packages
Our available service packages are below;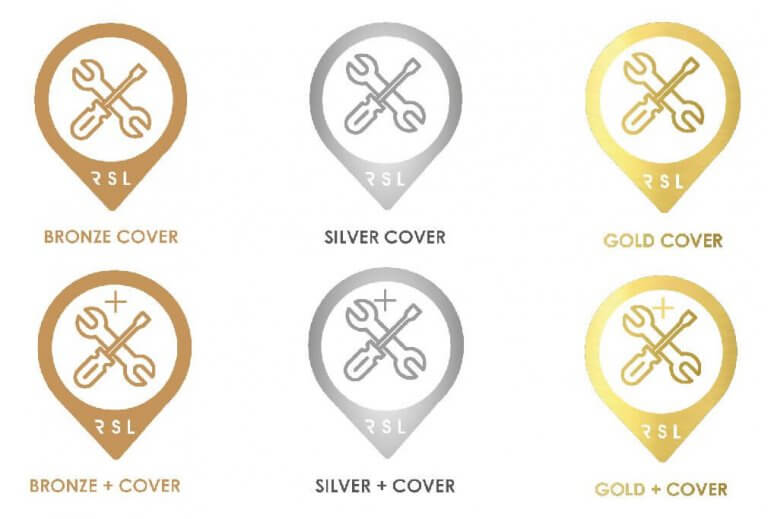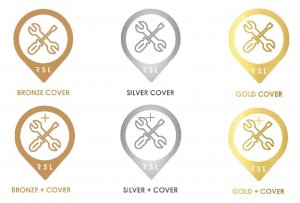 See what the packages include;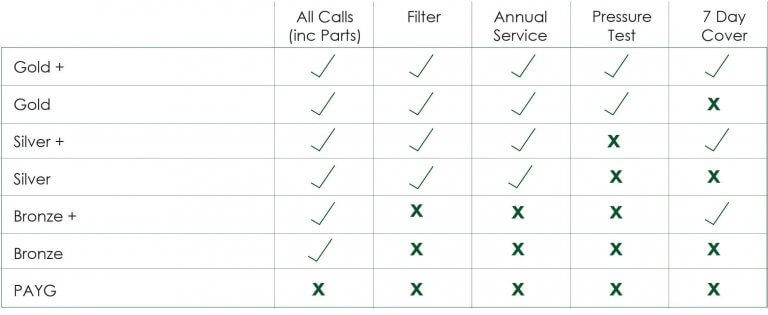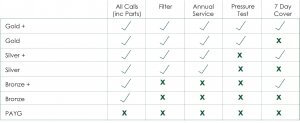 Boiler service inspections
Any machine with a pressurised boiler, such as a traditional espresso machine or bean-to-cup machine requires an inspection once a year (and a Written Scheme of Examination obtained) to conform with the health and safety executive guidelines.
The boiler inspection consists of two elements:
The service element
The insurance element
Our engineer will carry out the service element of the boiler inspection by stripping down the machine and preparing the boiler for the insurance representative. An inspection is then carried out by the independent boiler inspector (arranged by the insurance provider).
Any piece of equipment with a pressurised steam boiler requires an inspection to be carried out under the health and safety PSSR 2000 regulations.
The insurance company will charge approximately £150 for a boiler inspector to call and issue the Written Scheme of Examination. This can be dealt with one of two ways:
This can be arranged directly between the customer and their insurance company, then all invoicing is done directly from the insurer. We can arrange this for you with our insurance provider and then invoice you with the cost once the work has been completed.
If you require any further information on boiler inspections for traditional espresso or bean-to-cup equipment then please visit www.hse.gov.uk.
Water treatment filter
Although the water in the UK is perfectly safe to drink, it does contain impurities that can spoil the taste, smell and appearance of hot drinks.
This can lead to customer dissatisfaction due to the inconsistent quality of the final beverage. In addition, hard water can cause limescale to build up in the boiler, heating element or any other vital areas of the equipment, meaning a severely damaged machine.
If you are based in a hard water area, a water treatment system is not a luxury item but a necessity. This will improve the drink quality, help you to save on energy costs and avoid the hassle of equipment failure.
At RSL we use BRITA water filters as we believe that they optimise the overall water quality in the coffee machine. These filters remove or reduce chlorine, organic pollutants, heavy metals such as lead or copper, plus any particles that may be present in the water.
This ensures that the customer receives a drink that not only looks great but tastes great too!
The filters are set according to the local water hardness and type of equipment. The unique BRITA bypass settings ensure that the right balance of minerals remains in the water, which is very important with espresso coffees, to ensure the formation of a good, stable crema.
We also have filter options available for water coolers. These can either be fitted by an RSL engineer or despatched for you to fit yourself.
Call a member of the team today to book your filter installation or exchange on 01274 750008.