Employees are the backbone of any organisation; why not offer them great office coffee and snacks in the workplace?
We offer a wide range of office coffee and snacks solutions including; healthier vending, table-top coffee machines, plus a selection of delicious ingredients and coffee beans.
As an independent provider, we are not tied to a specific machine manufacturer or ingredients suppliers, allowing us to offer your business a truly personalised solution.
Whatever your requirements, we can tailor a solution to meet your needs and the needs of your business.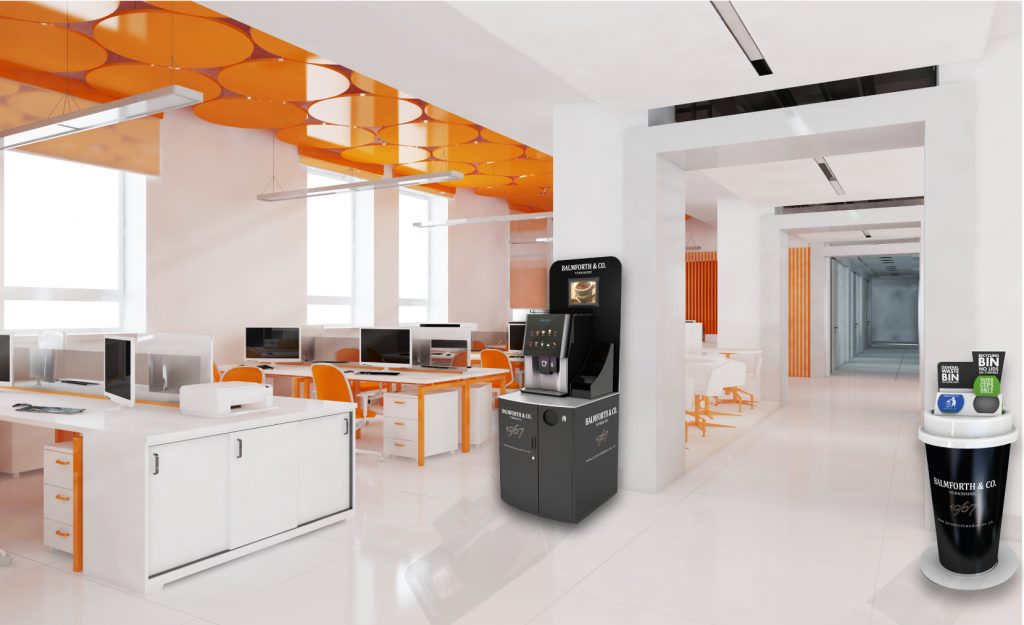 Why offer your workplace office coffee and vending?
Offering your staff healthier vending options can instil a sense of care for their well being. It may help with keeping workers on the premises throughout the day, not losing them in the search for a healthy snack.
That is not to say you cannot offer the good old favourites in your vending machine, with well thought out planograms, there is something for everyone, whether that be super healthy, or deliciously naughty.
The same applies to your coffee offering. If you offer your workforce a good coffee, they are more likely to stay on site. I am sure you can see the potential for increased productivity along with staff morale and retention.
Ready to get a quote for your office coffee or vending? Simply fill out the quick form below or call to speak to the team on 0800 169 3686.