The Refreshment Systems Way
Here at Refreshment Systems, we live by set values to deliver our pledge. We know it is important to stand out from the crowd and go the extra mile. 'Our Uniques' will hopefully help show you some of the benefits of being in partnership with us.

Our Pledge – To continue pioneering innovative solutions.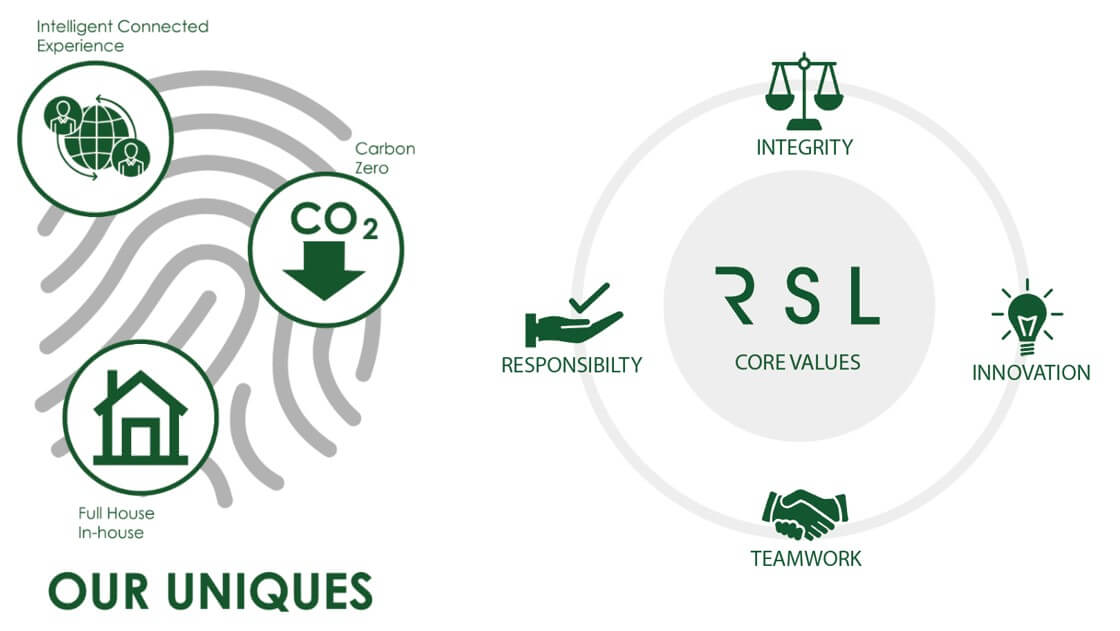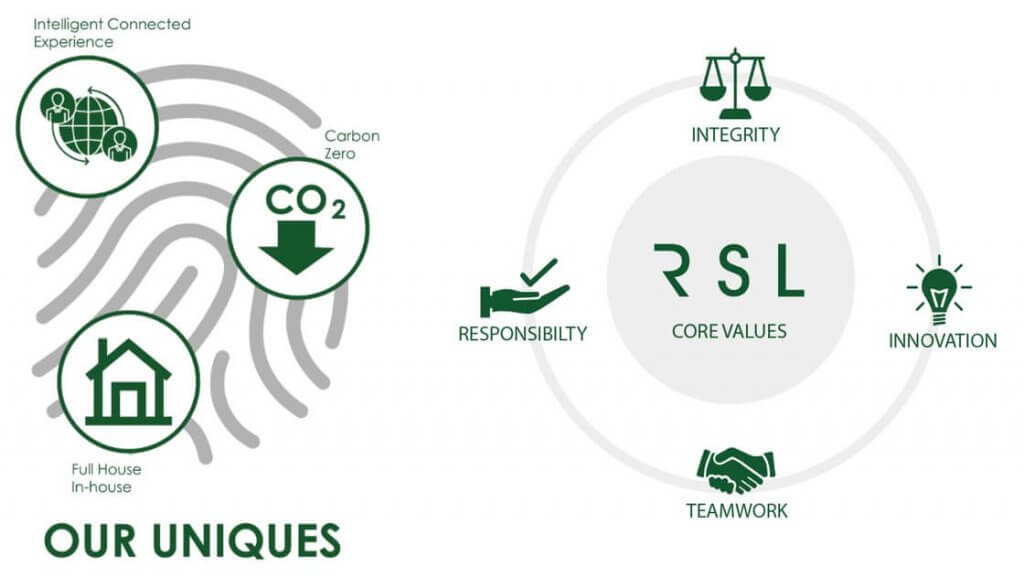 Living by these values, always pushing our uniques and also keeping our pledge at the centre of everything we do is why we believe we are a great organisation to partner with. Let us help you find the solution that is right for you.
What happens at installation?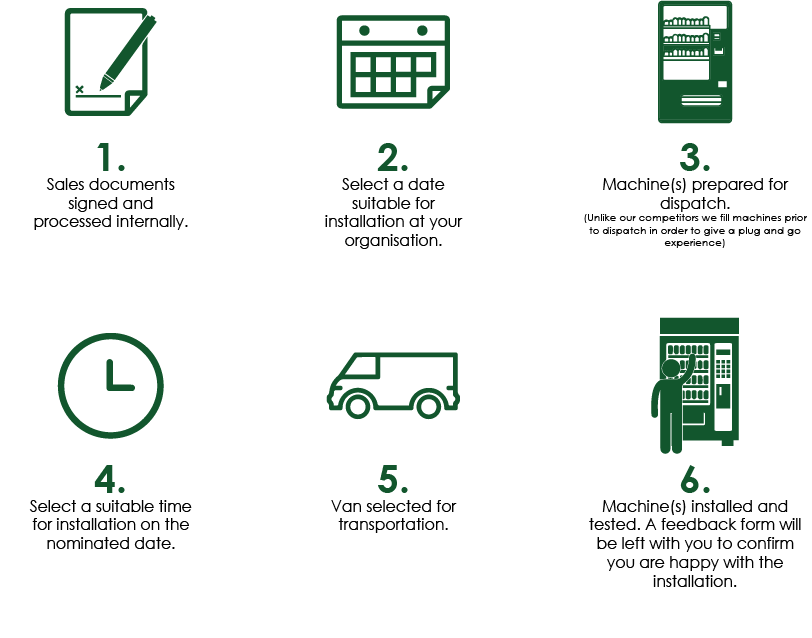 What happens after the installation?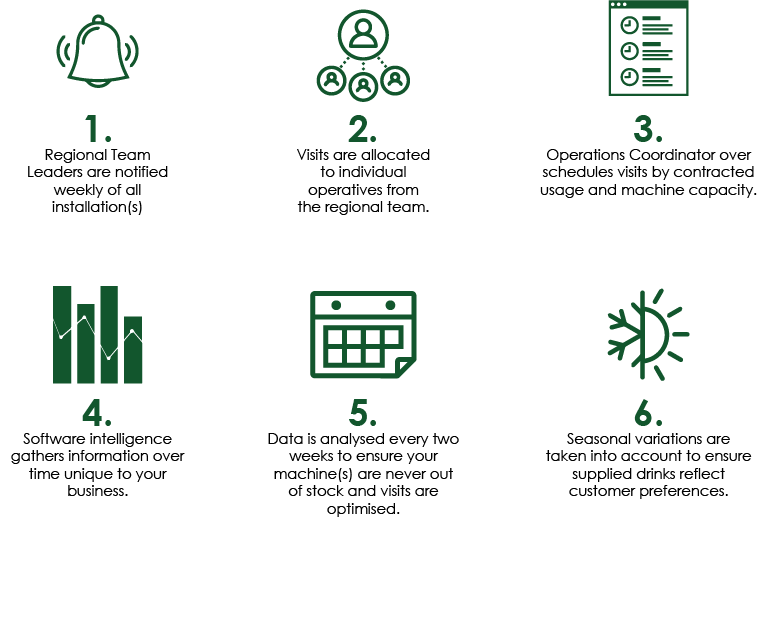 The benefits of our Customer Care Team