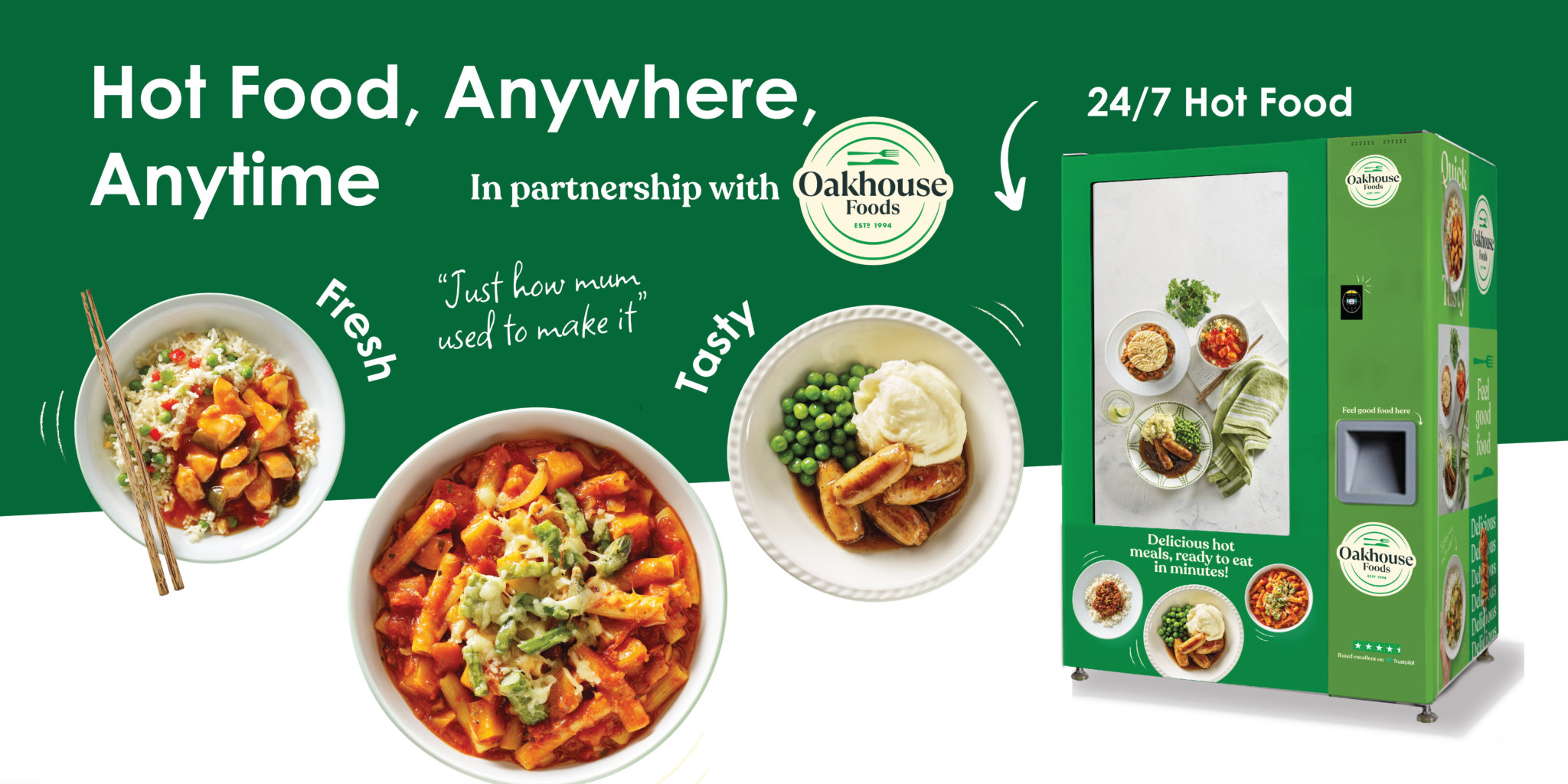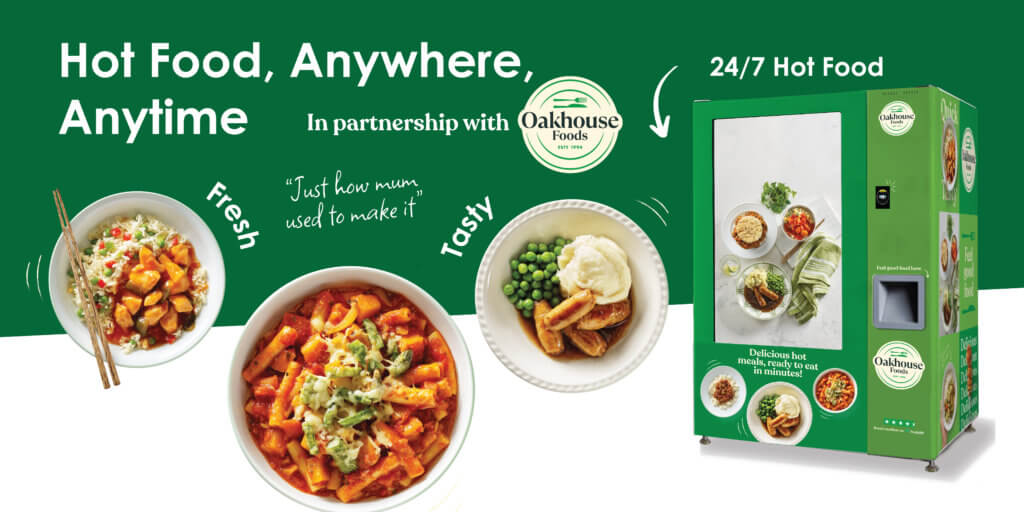 The Perfect Solution for 24/7 Hot Food
Introducing the Vendsmart Subzero – Your Ultimate 24/7 Hot Food Solution!
Are you tired of hunger striking at odd hours, with limited options for a satisfying hot meal? Look no further, because Vendsmart Subzero has teamed up with Oakhouse Foods to bring you the perfect answer to your cravings. Say hello to a game-changing frozen food vending machine that serves delectable Oakhouse Food microwave meals, ensuring that you have access to piping hot, delicious food around the clock.
---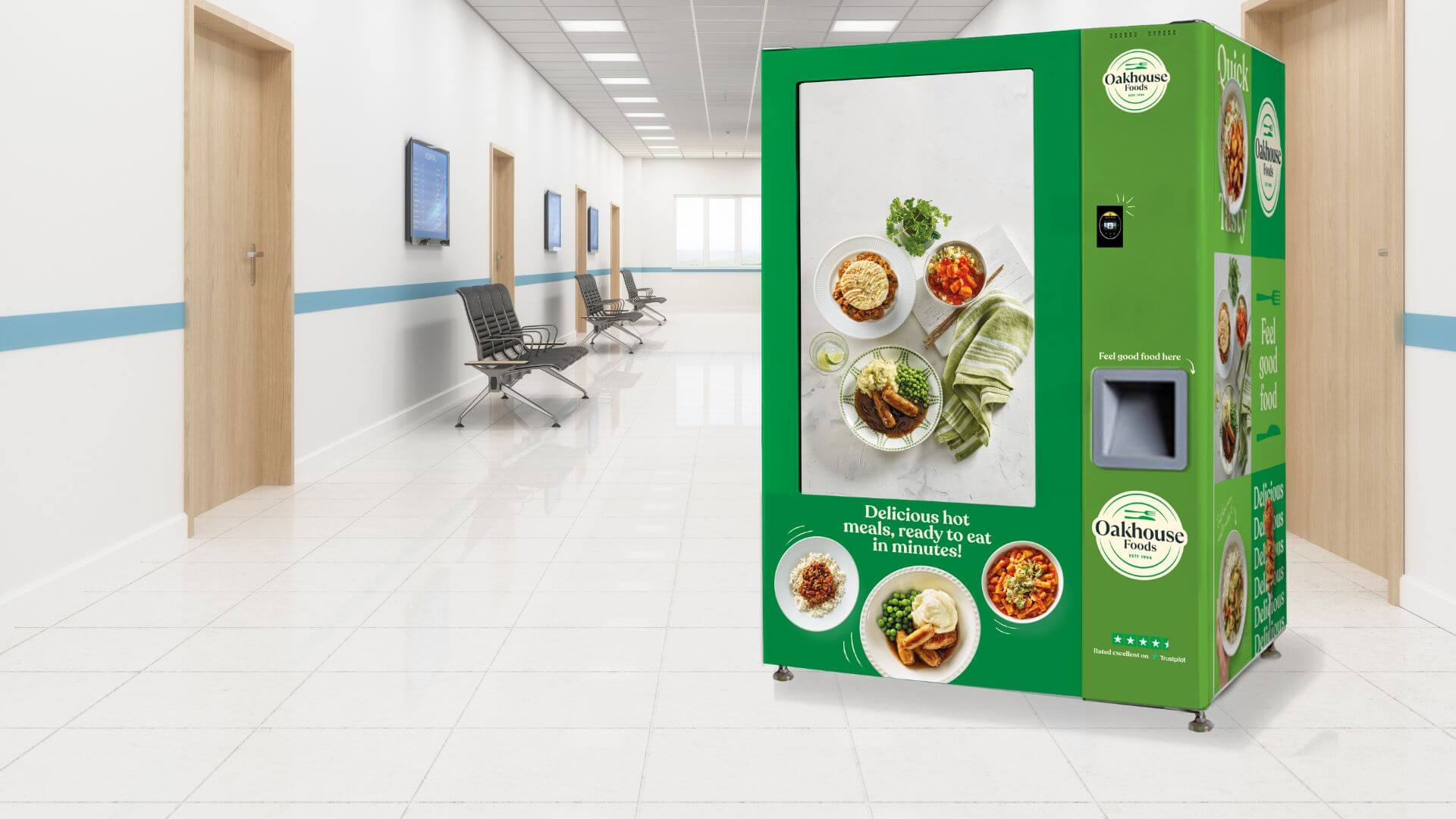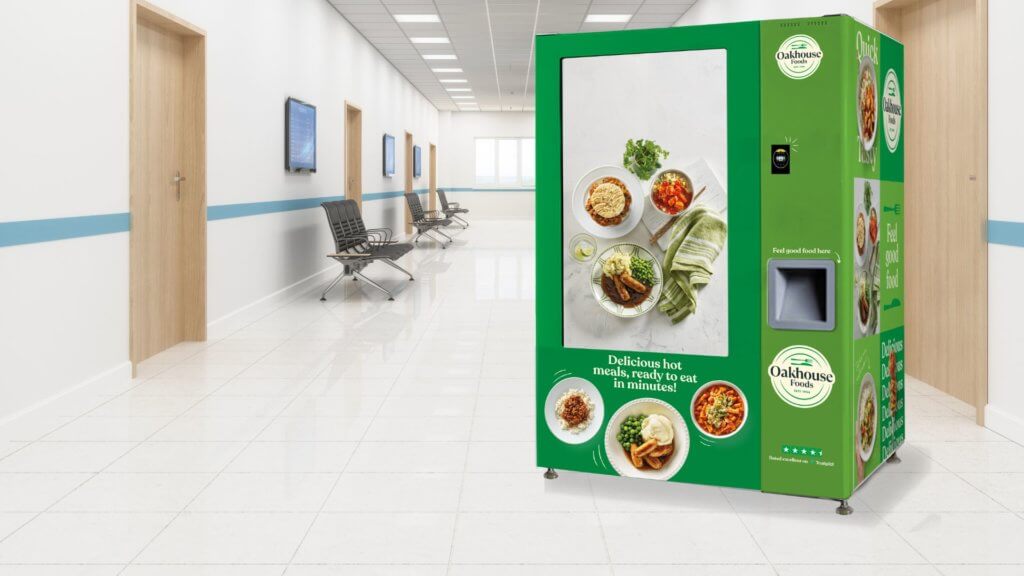 Hospitals & Care Homes
With an impressive track record of serving more than 140 million meals to NHS patients annually and a workforce of 1.25 million dedicated staff members in need of nourishment, the Subzero vending machine emerges as the ideal solution. For night shift workers, it ensures easy access to a hot, nourishing meal at any time and any place.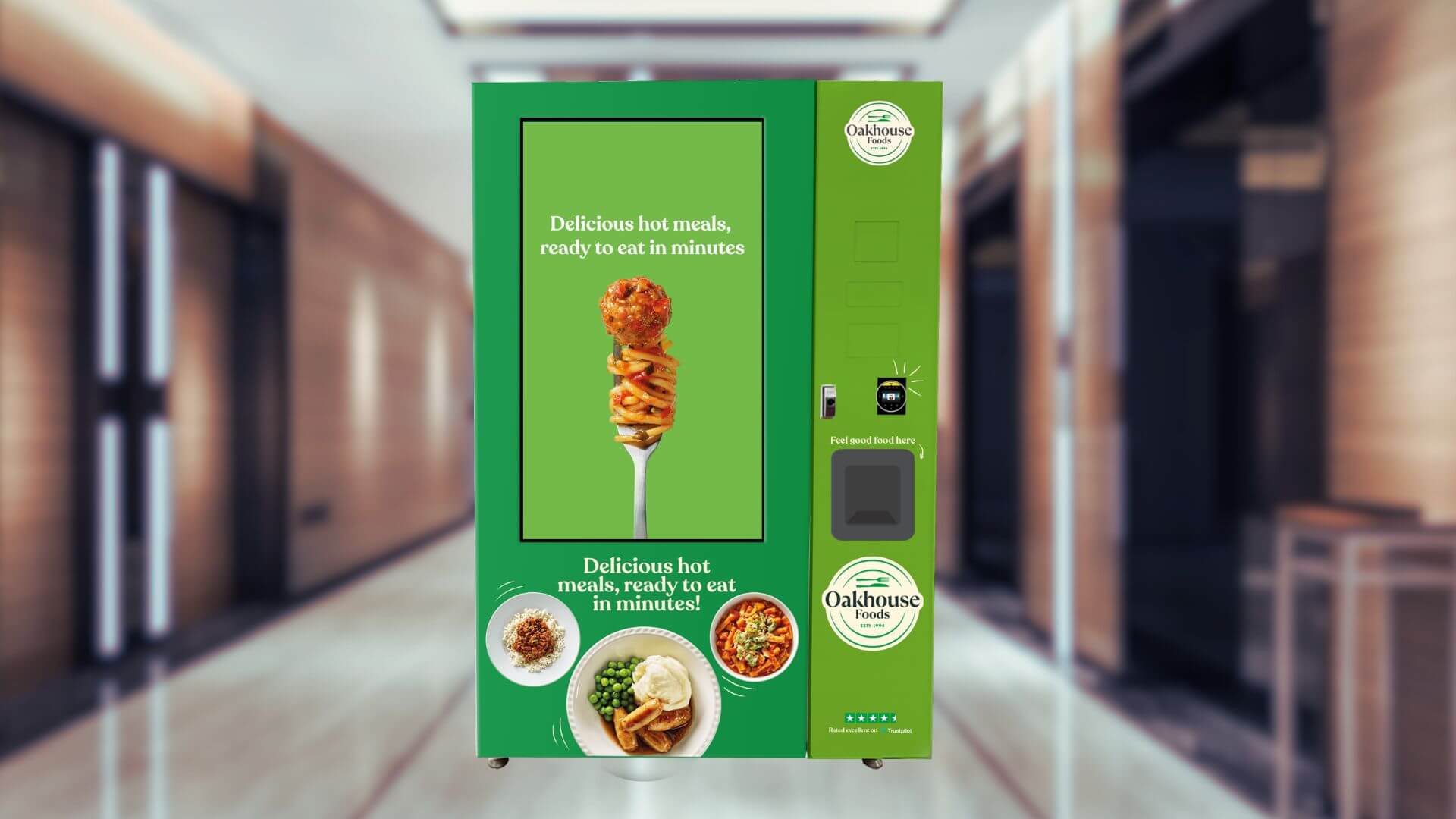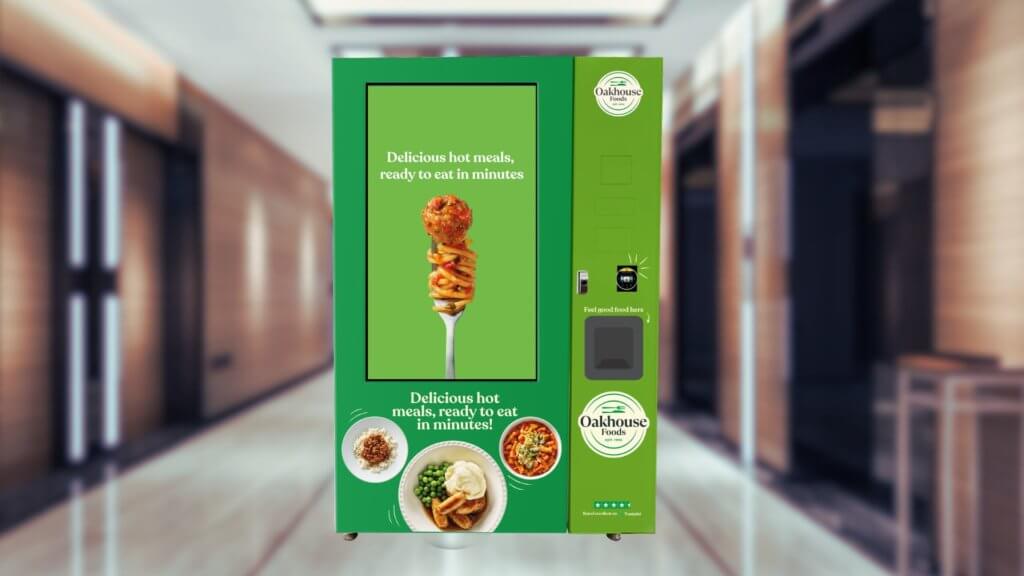 Hotels, Accommodation & Leisure Centres
Are late-night arrivals leaving your guests in search of a hot meal? Look no further – we've got the ideal solution for those in need of a quick and convenient meal after a long day, all without the hassle of ordering takeout or venturing out to dine.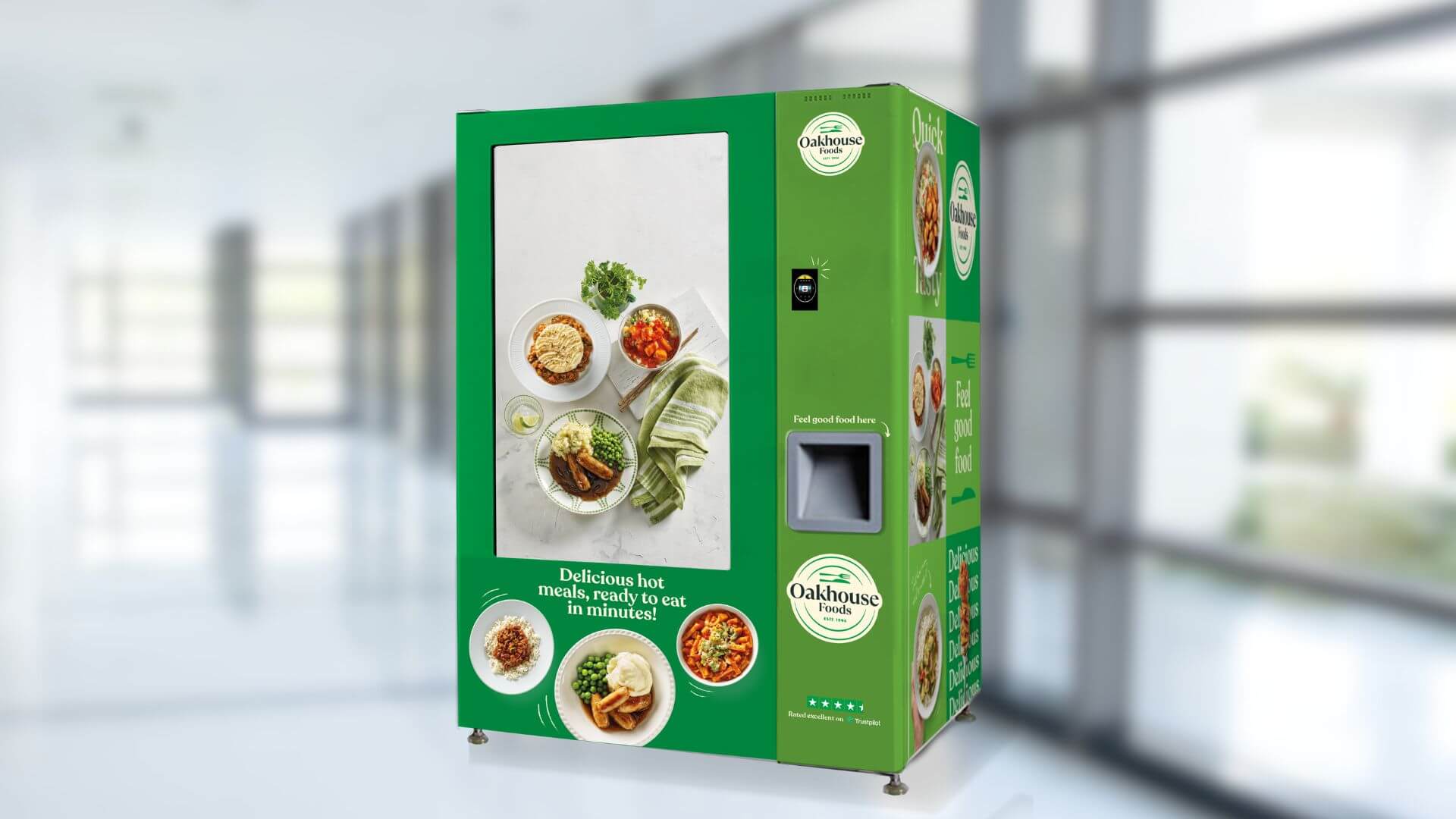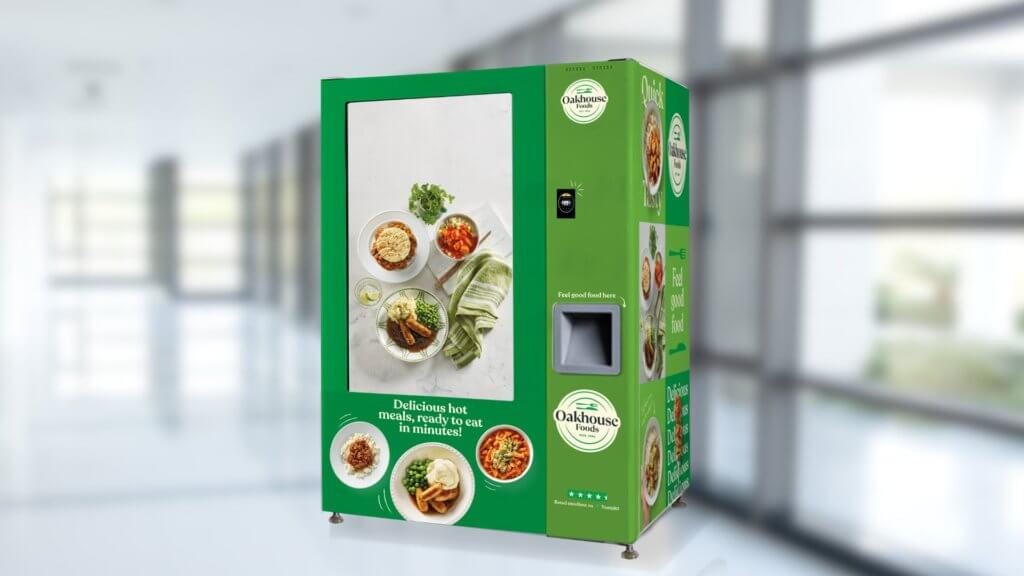 24/7 Public or Manufacturing Sites
Are you responsible for a 24/7 facility? The Subzero offers a solution that eradicates the necessity of ordering takeout, bringing in less healthy options, or even skipping meals altogether. These nourishing meals present a healthy assortment, serving as a budget-friendly alternative to traditional takeout choices.
---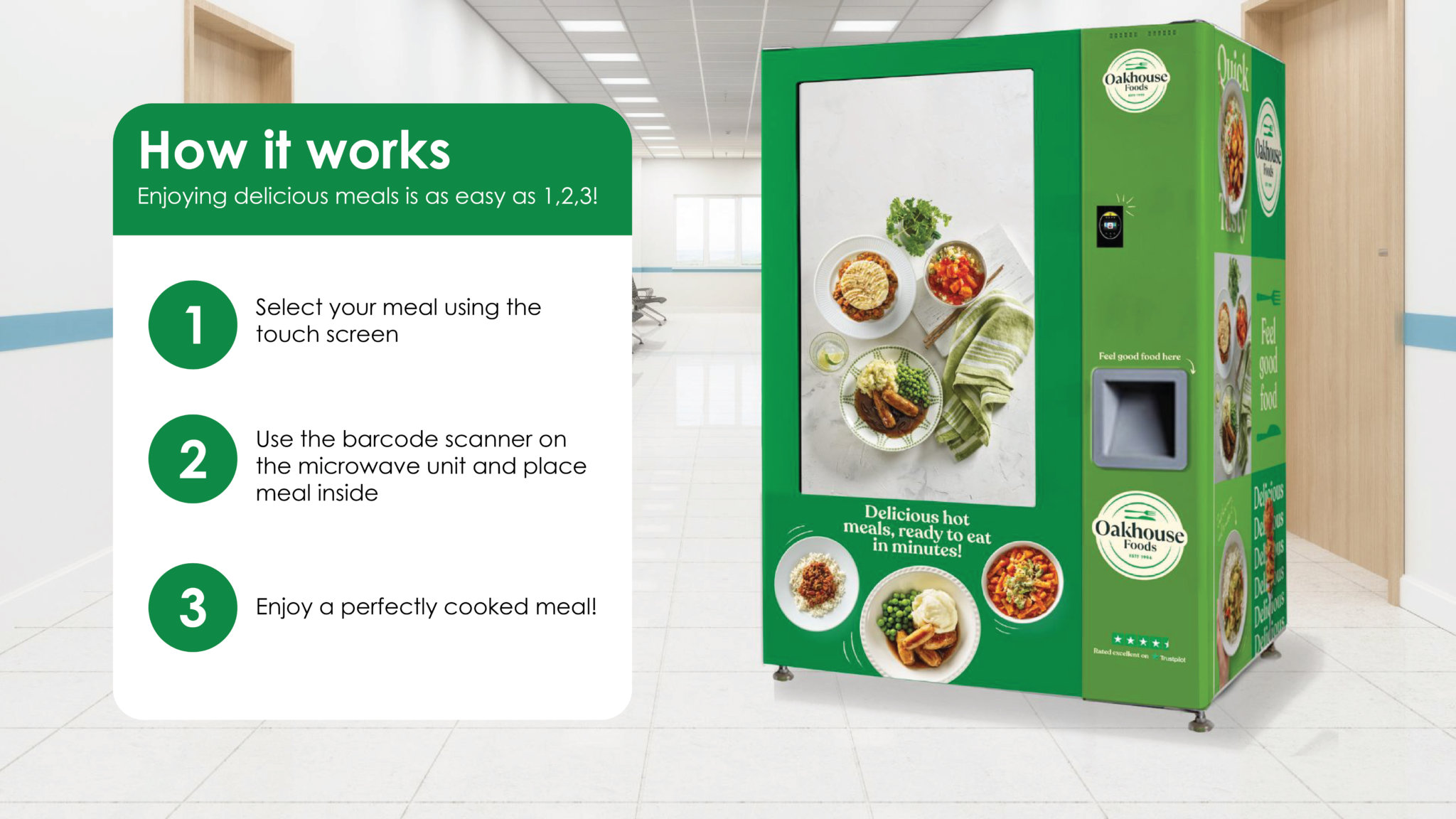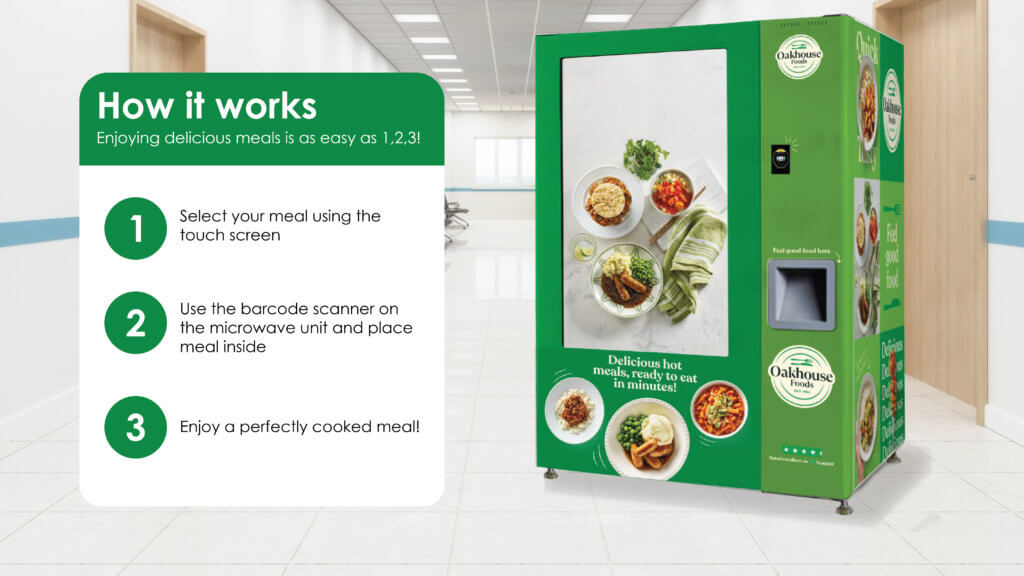 Why choose the 24/7 Solution?
24/7 Convenience: Vendsmart Subzero is your go-to solution for those late-night cravings, early morning snacks, or anytime hunger pangs. With our vending machine, you're just a few seconds away from a delicious, hot meal.
Oakhouse Foods Quality: We've partnered with Oakhouse Foods, renowned for their mouthwatering, high-quality microwave meals. From classic comfort foods to gourmet delights, you can savor a wide variety of Oakhouse Food options at your fingertips.
Easy and Quick: No more waiting in long lines or relying on traditional dining hours. The Vendsmart Subzero is designed for simplicity. Just select your favorite Oakhouse Food meal, pop it into the microwave, and enjoy your hot meal in minutes.
Wide Selection: Vendsmart Subzero boasts an array of menu options, catering to diverse tastes and dietary preferences. Whether you're a vegetarian, a meat lover, or have special dietary needs, our machine offers a range of choices to satisfy your cravings.
Freshness Guaranteed: Our frozen food vending machine ensures that every meal remains fresh, preserving the flavours and quality Oakhouse Foods is known for.
Subzero Vending Machine
Our vending machine boasts an array of advanced features, including an interactive touch screen, intelligent product sensing, energy-efficient design, remote monitoring and diagnostics, multiple payment options, and customisable product selections, all of which contribute to an unparalleled user experience.
Our hot food solution boosts satisfaction, productivity, and offers 24/7 availability without high staffing costs.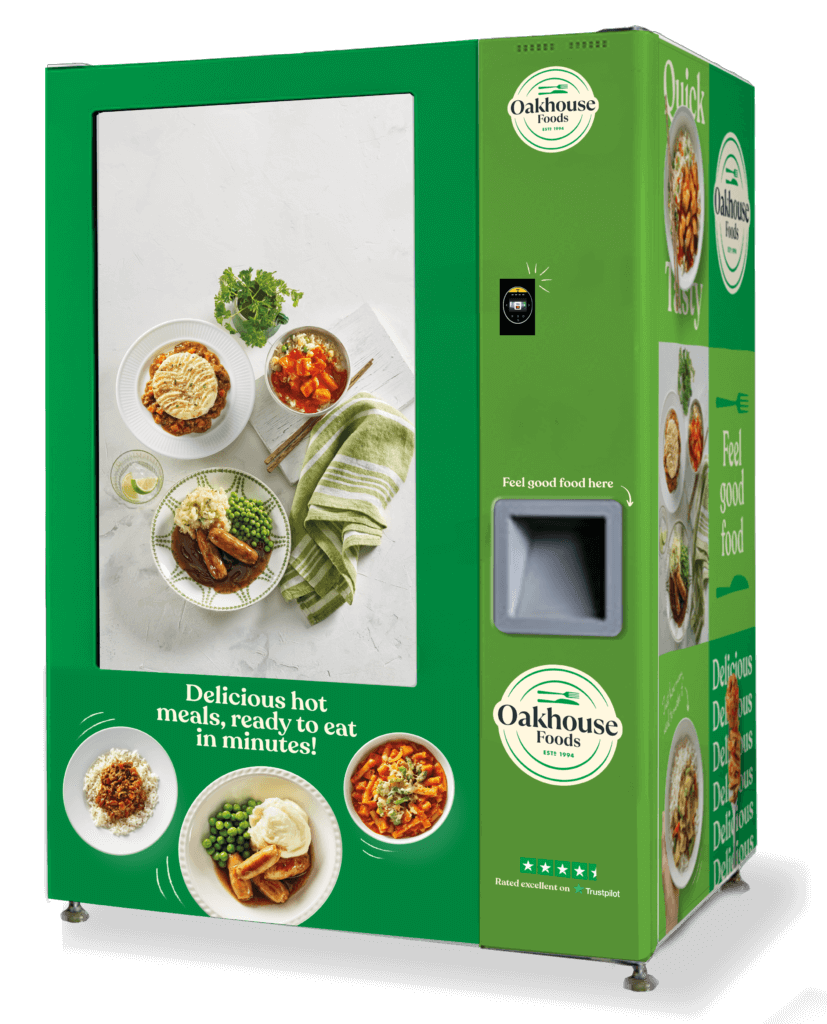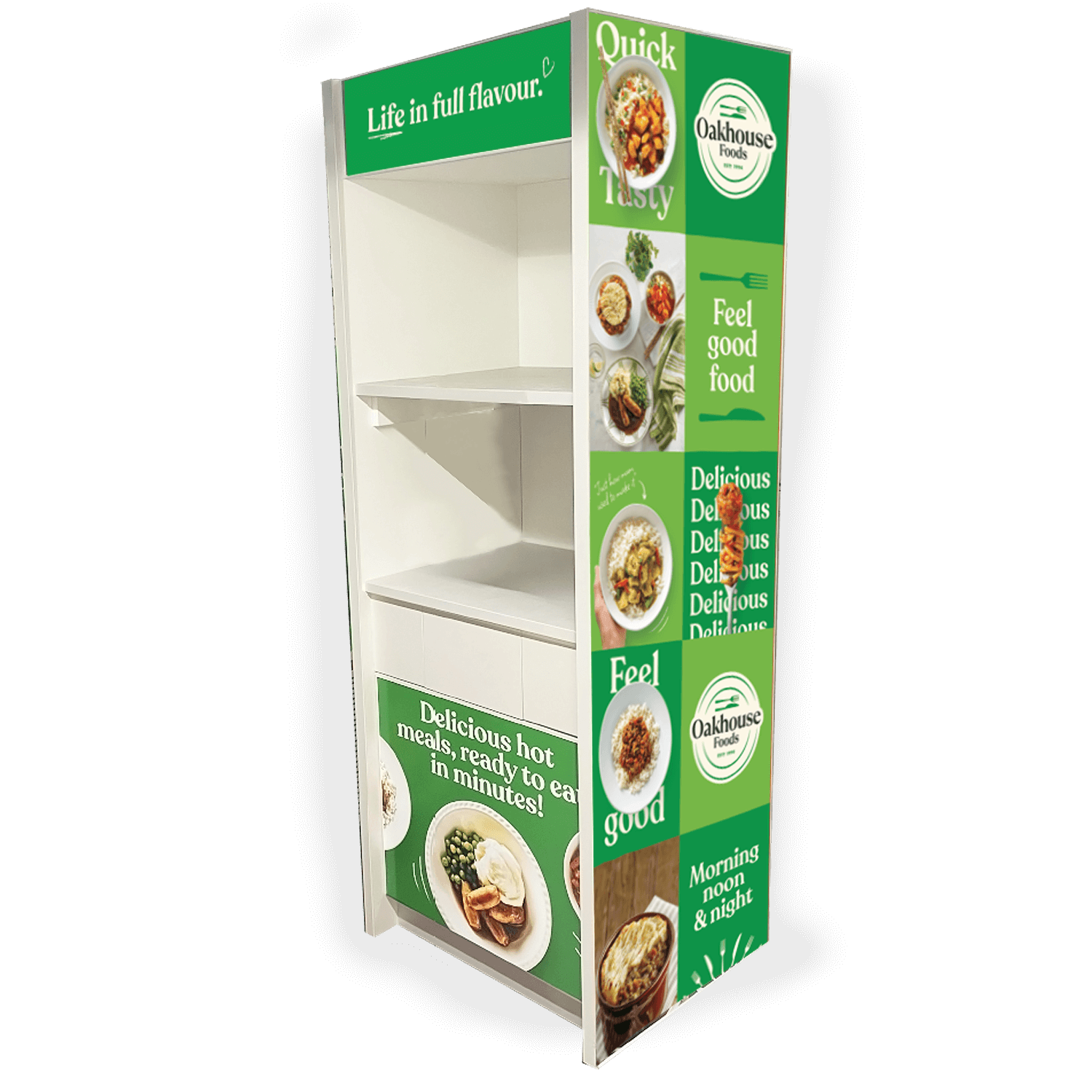 Microwave Unit
The Subzero microwave unit, featuring Oakhouse Food branding, accommodates one or two commercial microwaves. These microwaves, provided by RSL, utilise scanning technology to heat meals to the correct temperature. All vending machine meals are thoroughly tested and externally verified for safe use with these microwaves, ensuring a convenient and safe heating experience.
Hot Meals
RSL collaborates closely with Oakhouse Foods to offer a diverse menu for all day dining, including breakfast, lunch/light bites, dinner, and desserts. This partnership aims to provide a genuine 24/7 food option that encourages repeated visits from both staff and visitors.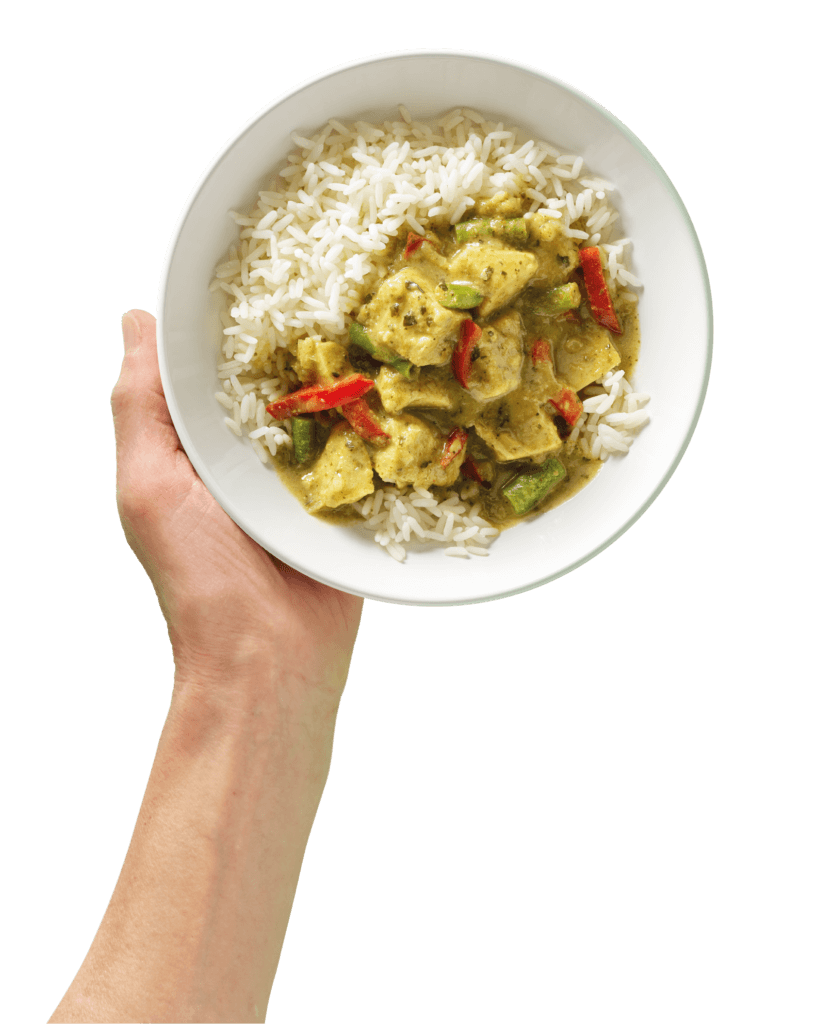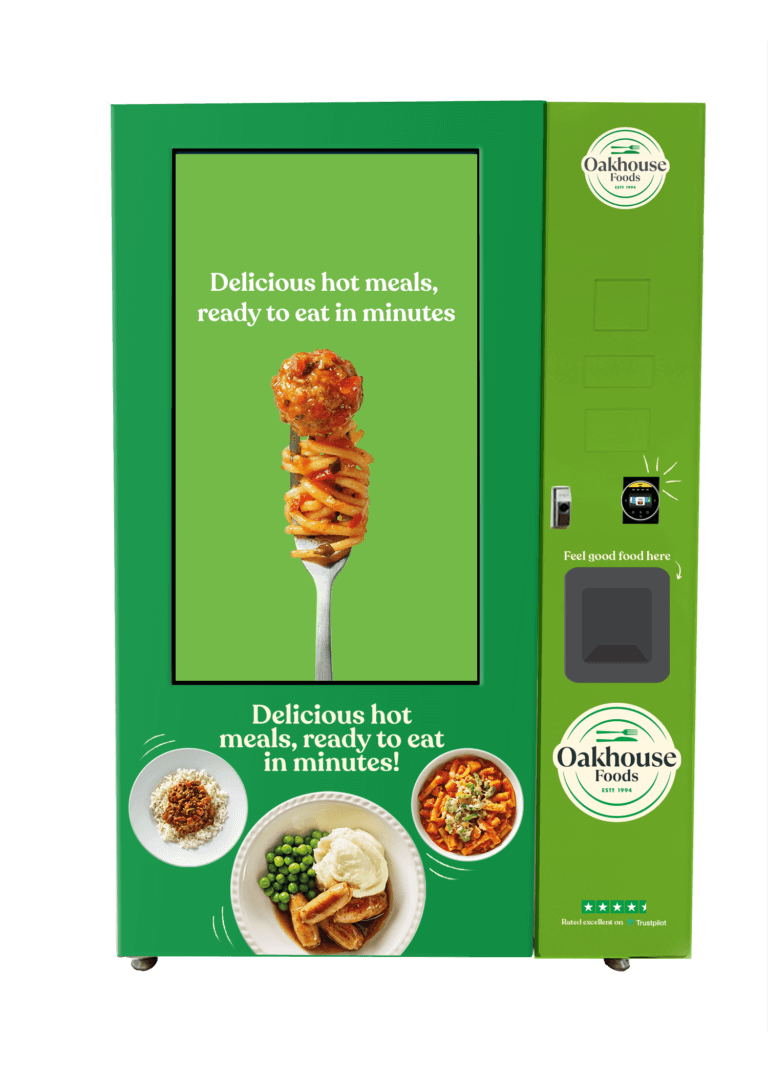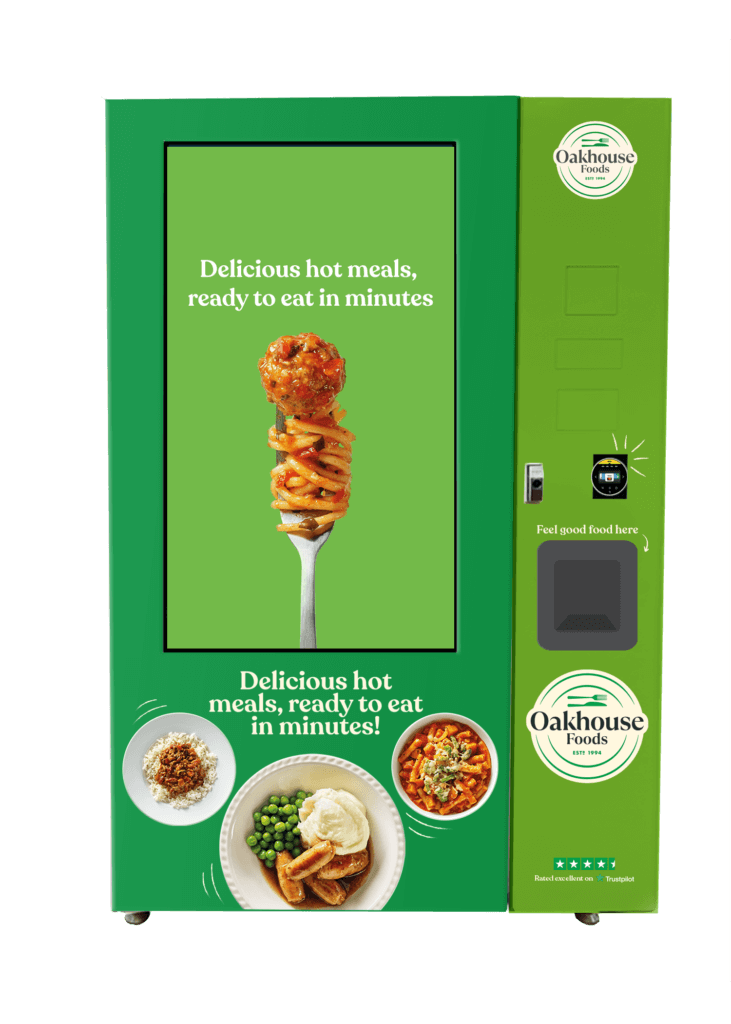 Advertising
With the built-in LED media screens you can easily advertise. We have an in-house design and marketing team who can create bespoke advertising and videos.
Do you want your machines to stand out from the crowd or fit your company's branding, our design team can create bespoke machine graphics.
With our on-site printing facilities we are flexible and are able to produce a wide range of marketing materials, contact our marketing department for further details: info@refreshmentsystems.co.uk
Telemetry
With over 300 meals we can choose from, if certain products aren't performing well our unique telemetry systems will alert us and we can get those items changed, so you can enjoy something that's more to your taste.
This offers real-time inventory monitoring and restocking to ensure availability of popular items.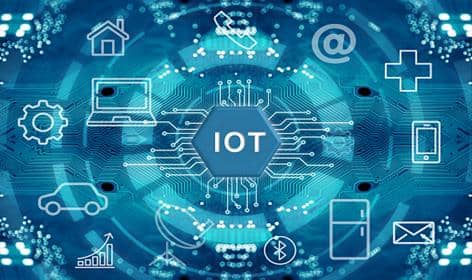 Features
User-friendly touch screen interface for easy ordering via our VendSmart SubZero vending machine
Quick and efficient cooking process for minimal wait times
Integrated payment system for seamless transactions
Real-time inventory monitoring and restocking to ensure availability of popular items
Customizable menu options to cater to specific dietary needs
Intelligent product sensing: The Vendsmart Subzero uses an intelligent product sensing system that ensures product availability and reduces the risk of jams or product misalignment. This system also helps to prevent user frustration and increases customer satisfaction.
Customisable product selection: The Vendsmart Subzero can be customised to offer a wide range of ready meals. This customisation allows businesses to tailor the vending machine to their specific needs and preferences.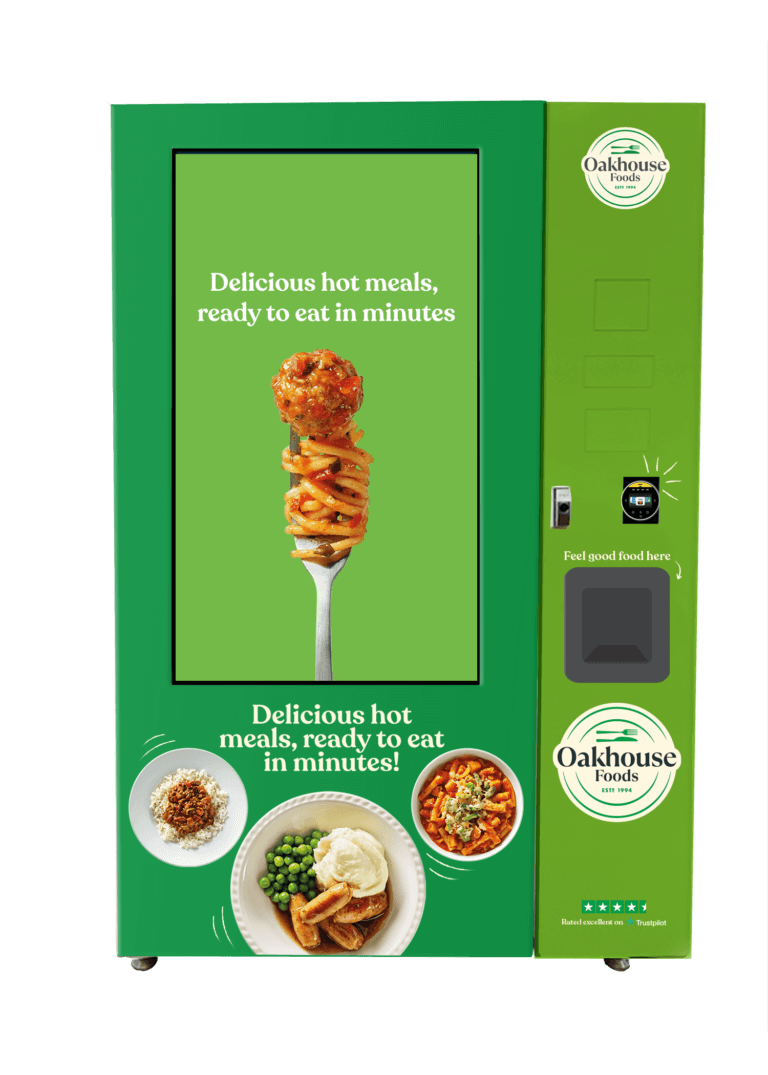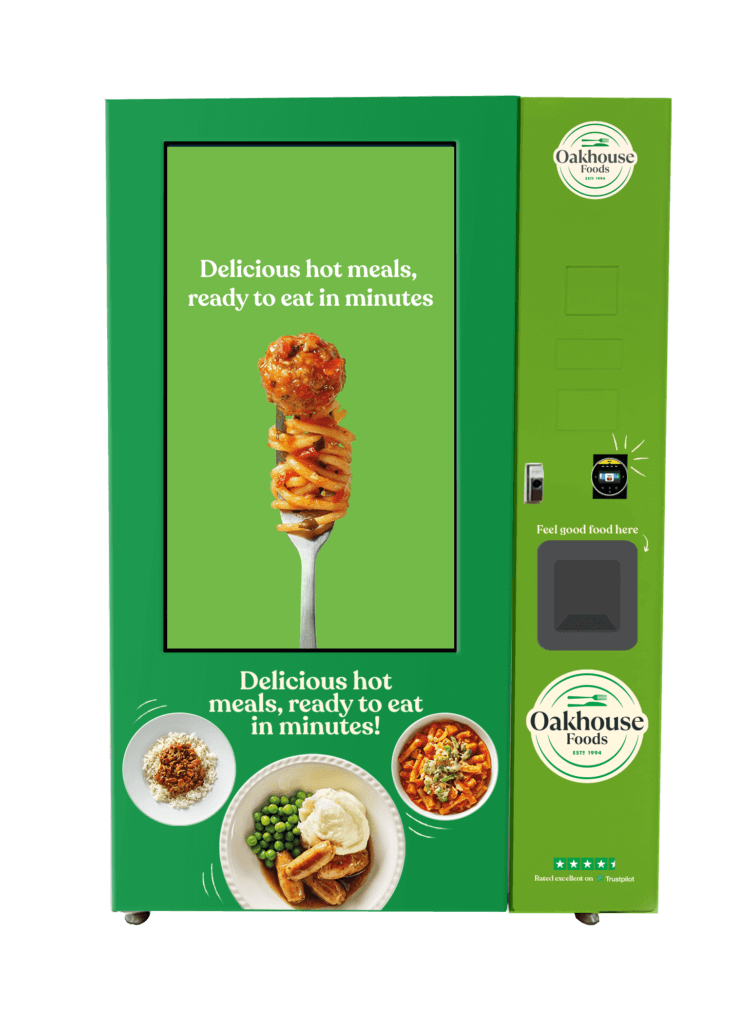 Technical
Subzero
Dimensions:
1950mm(H) x 1420mm(W) x 1130mm(D)
Capacity:
350pcs
Weight:
320kg
Power:
110v – 220v
50-60Hz
Microwave Unit
Dimensions: 2000mm(H) X 750mm(W) X 650mm(D)
Menu Options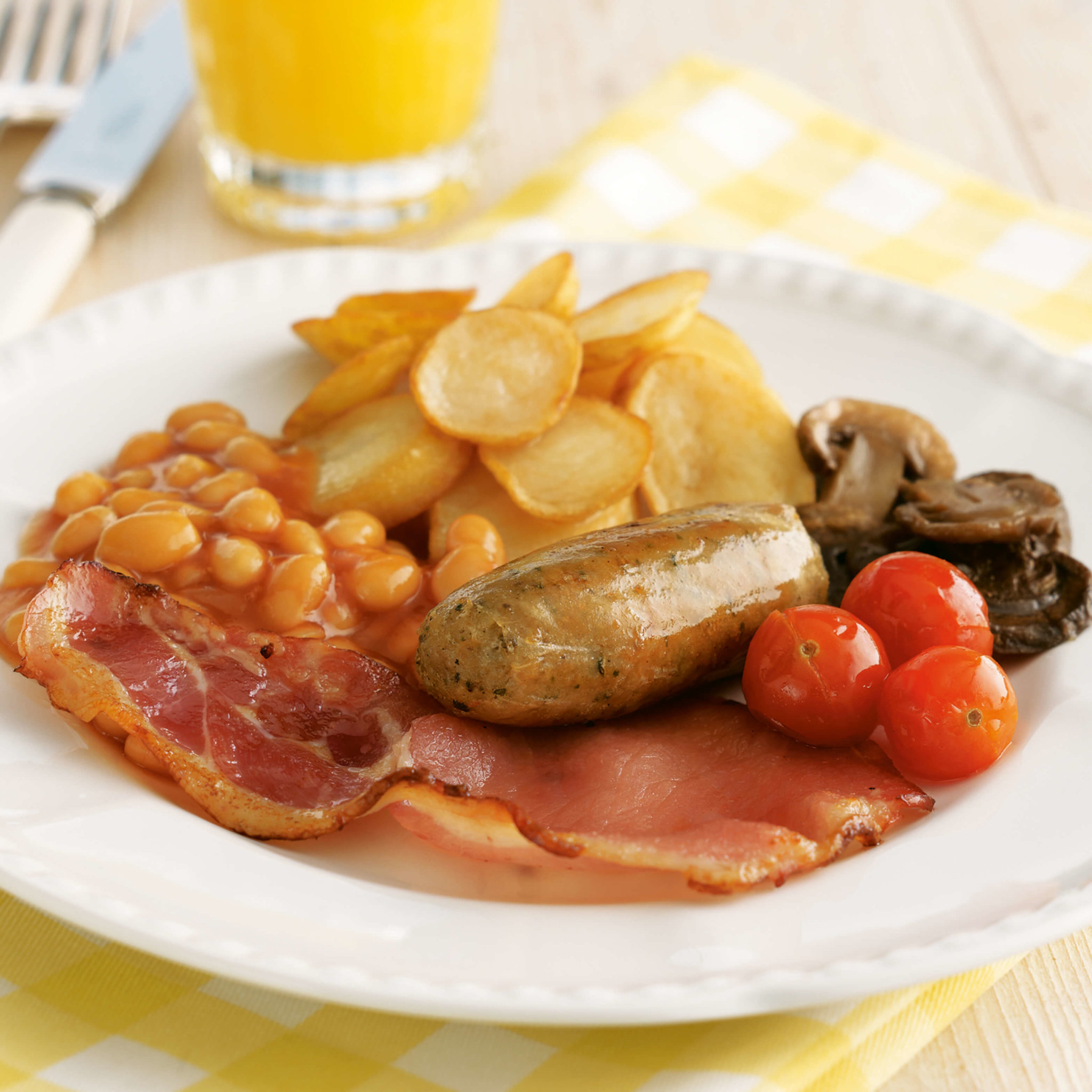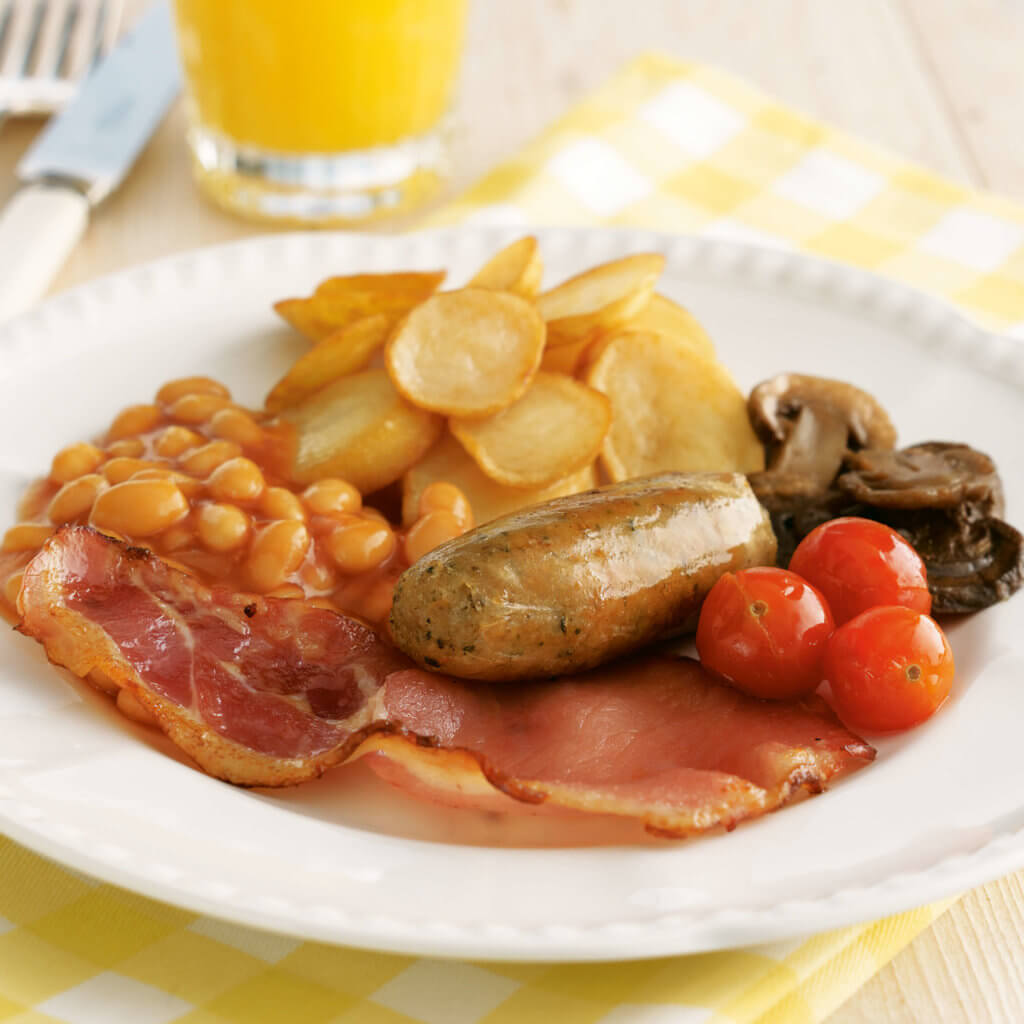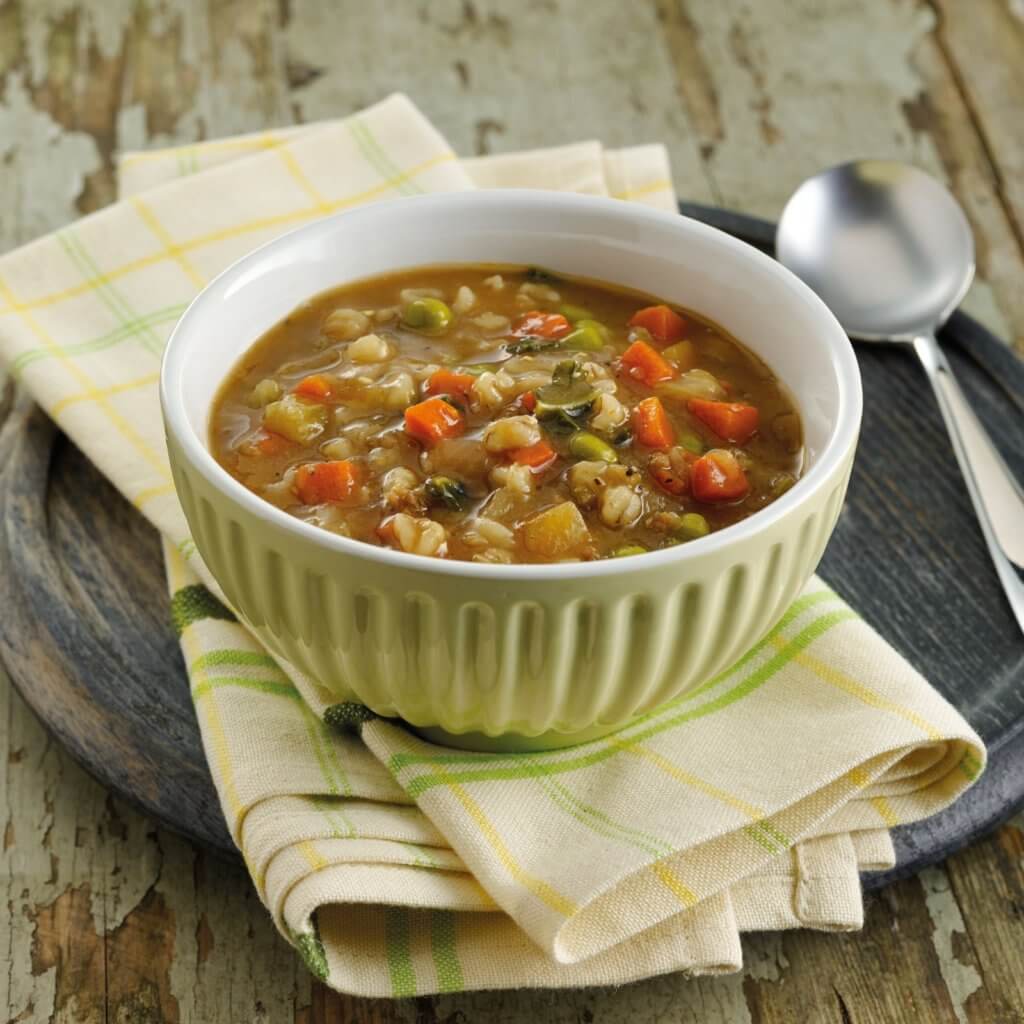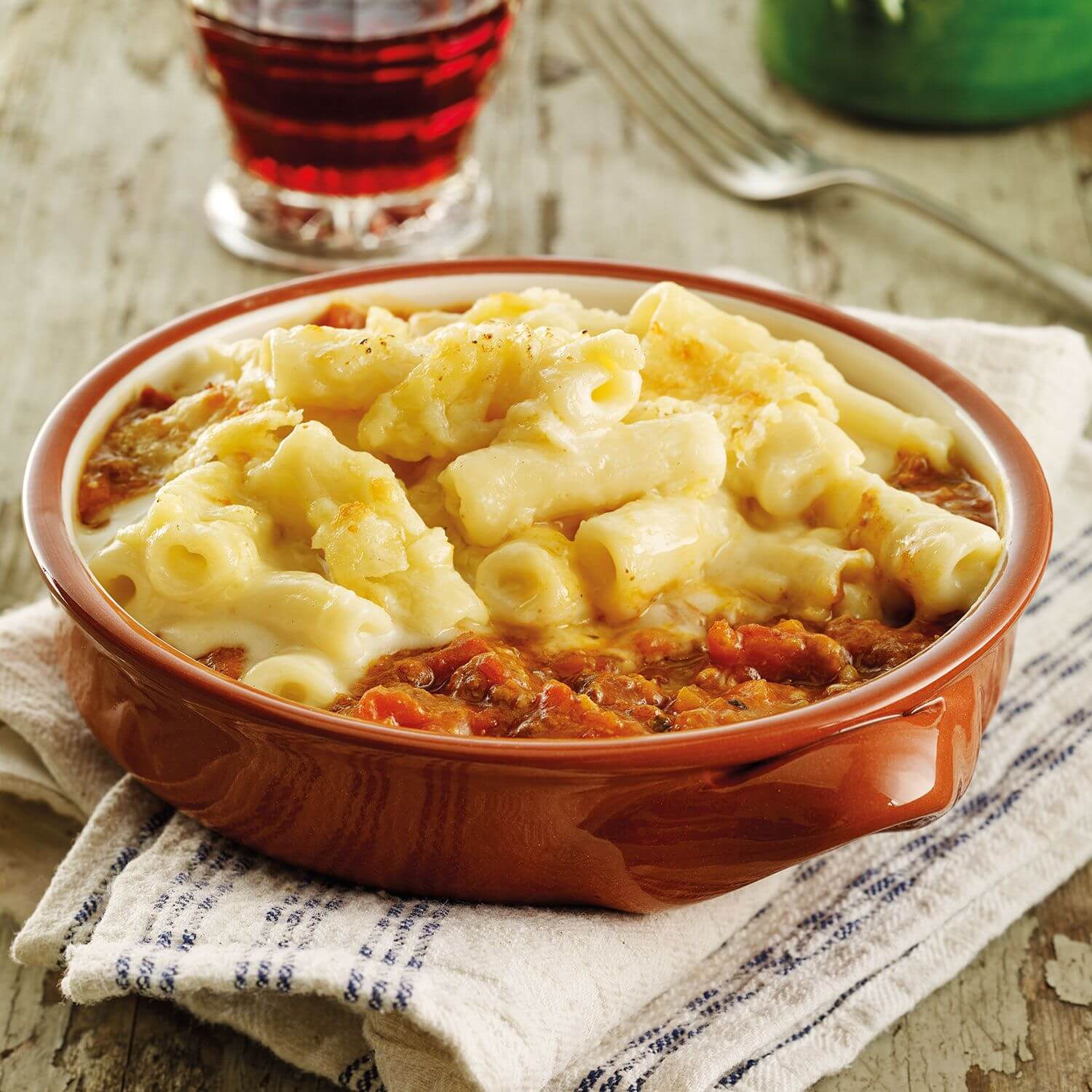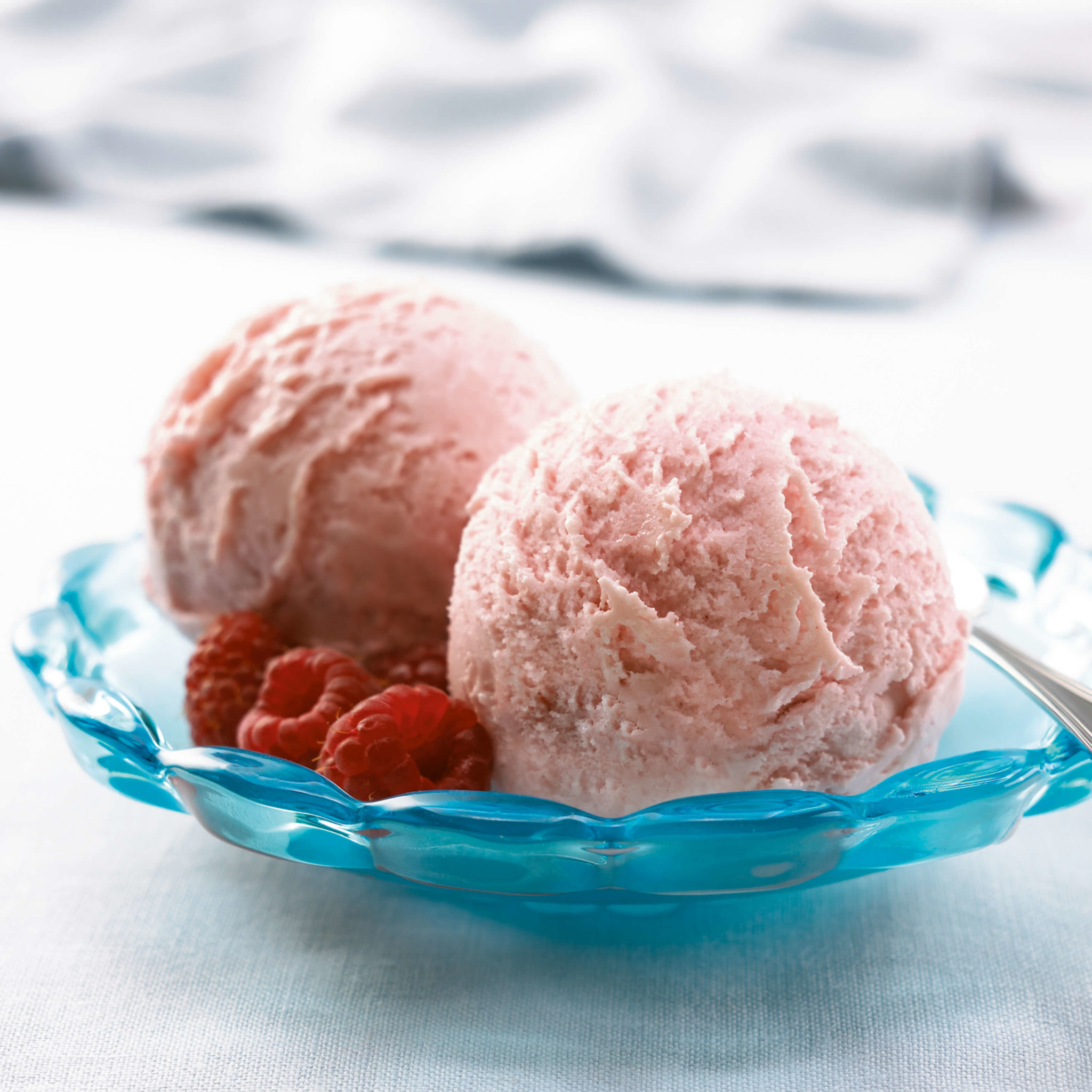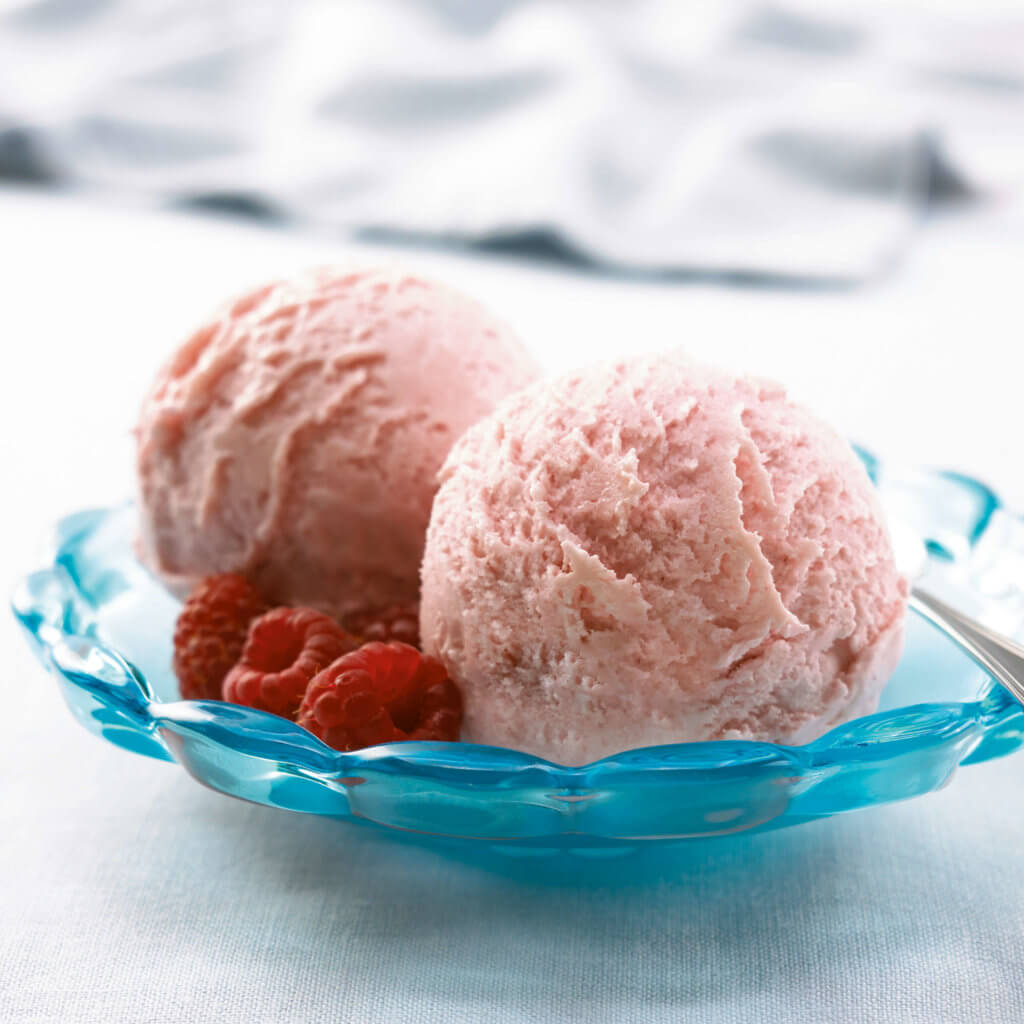 Breakfast
Light Bites
Carrot and Coriander Soup
Scotch Broth
Mains
Cottage Pie
Fish Pie
Sausage and Mash
Chili Con Cane
Cumberland Pie
Cottage Pie
Spaghetti Bolognese
Beef Lasagne
Corn Beef Hash
Cheese and Bean Jacket Potato
Sweet and Sour Chicken
Thai Green Chicken Curry
Chicken Curry and Rice
Macaroni Bolognese
Three Bean Chili
Vegetable Rigatoni
Desserts
Raspberry Sorbet
Chocolate Fudge Ice Cream
Clotted Cream Vanilla Icecream
Apple Crumble and Custard
Plus many more!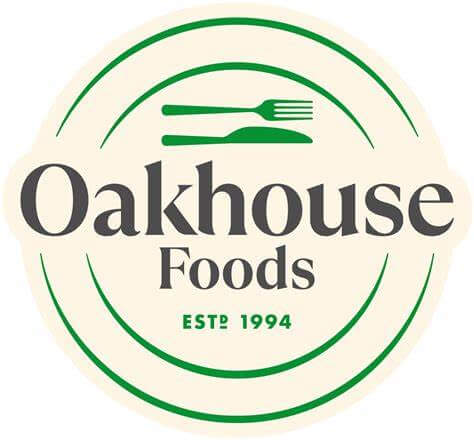 Why have we chosen to partner with Oakhouse Foods?
Life in full flavour
Delivering delicious frozen ready meals!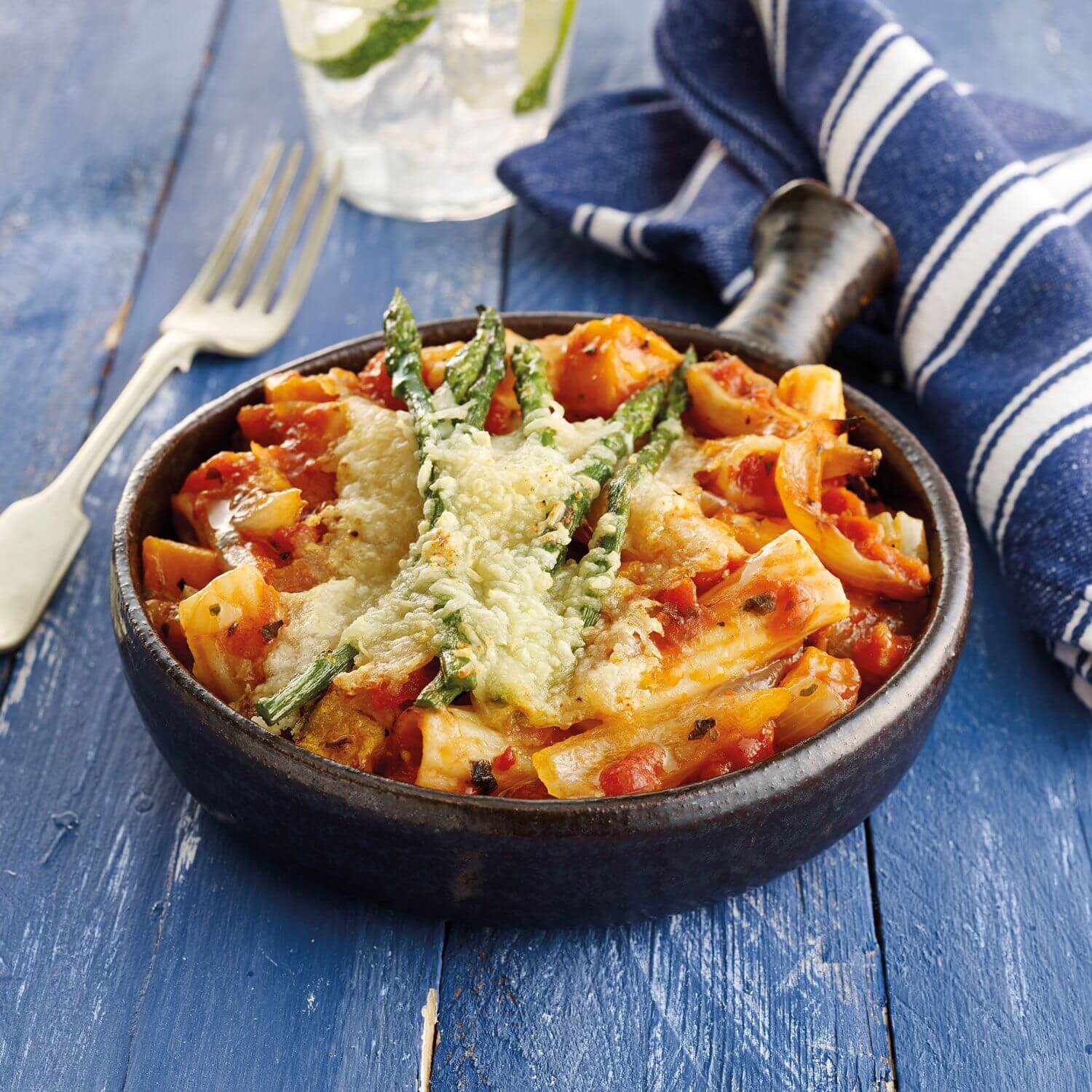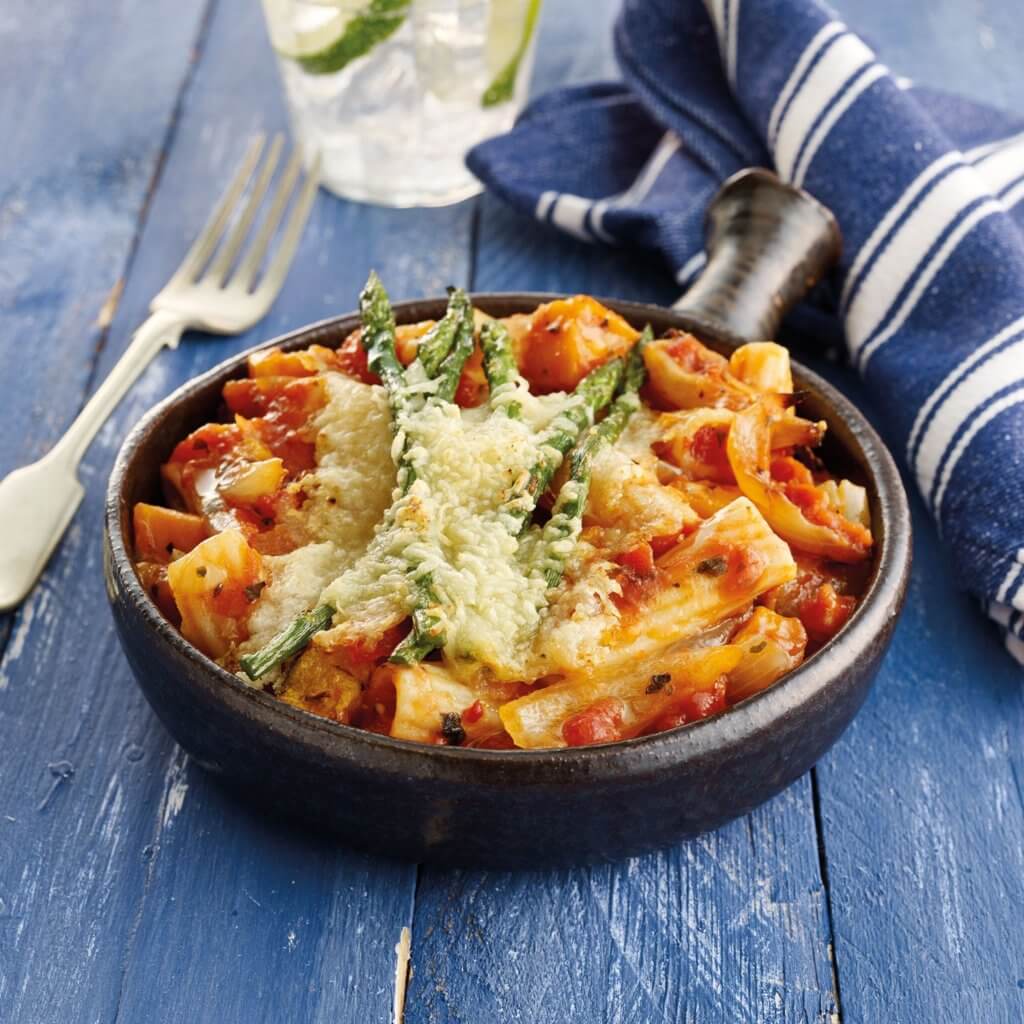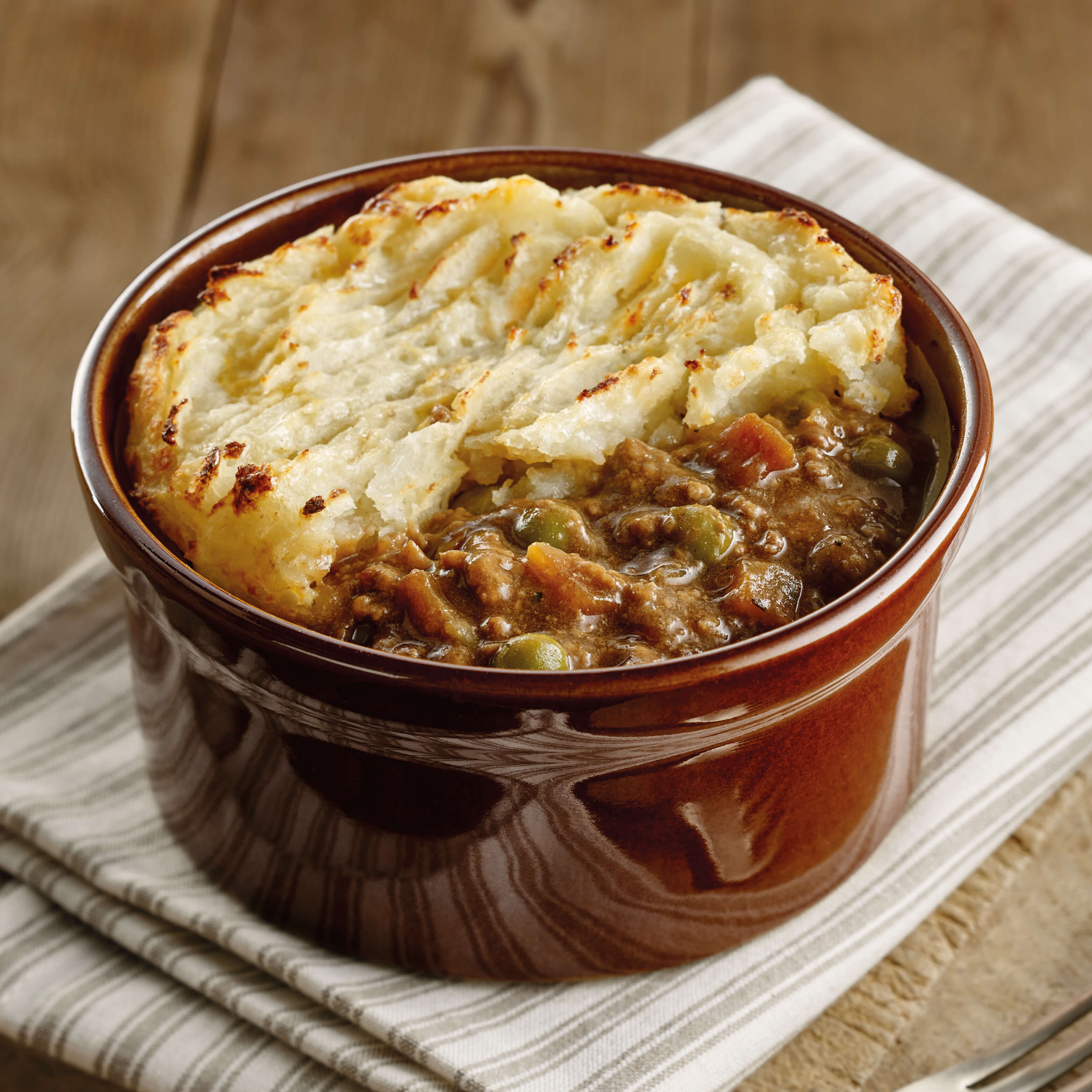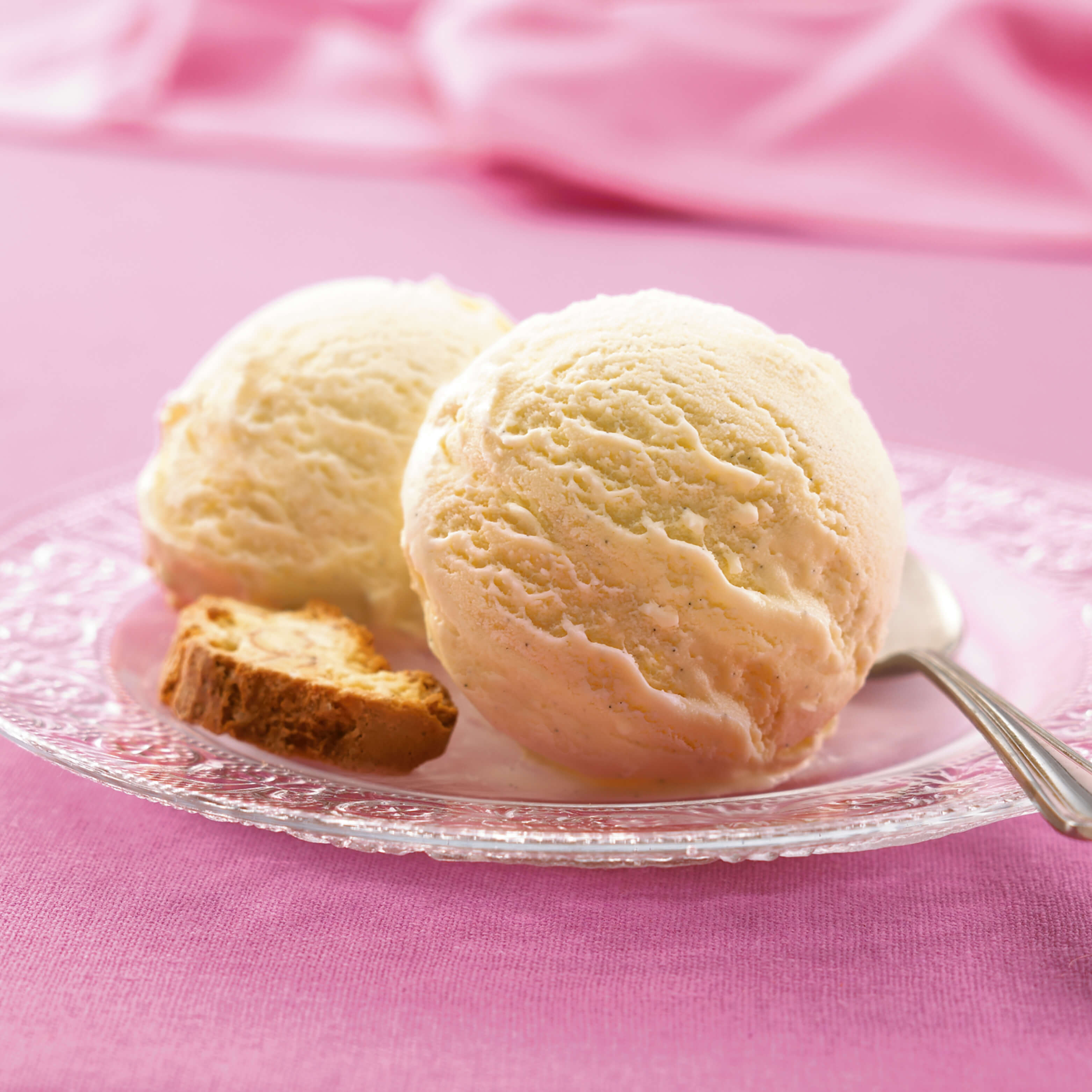 Allow us to introduce Oakhouse Foods, a leading frozen food supplier in the UK specialising in delivering high-quality meals. When paired with RSL's state-of-the-art Vendsmart Subzero machine, this partnership forms an unbeatable combination.
Oakhouse Foods know how important it is to offer delicious food, great choice and excellent service.
They started as Home Farm Foods in 1994, and from the very beginning, their mission was to create delicious, nutritious frozen meals that were quick and easy to enjoy at home. From their home in Wiltshire, they have come a long way in 25 years, yet their core value to help make your mealtimes easier remains the same.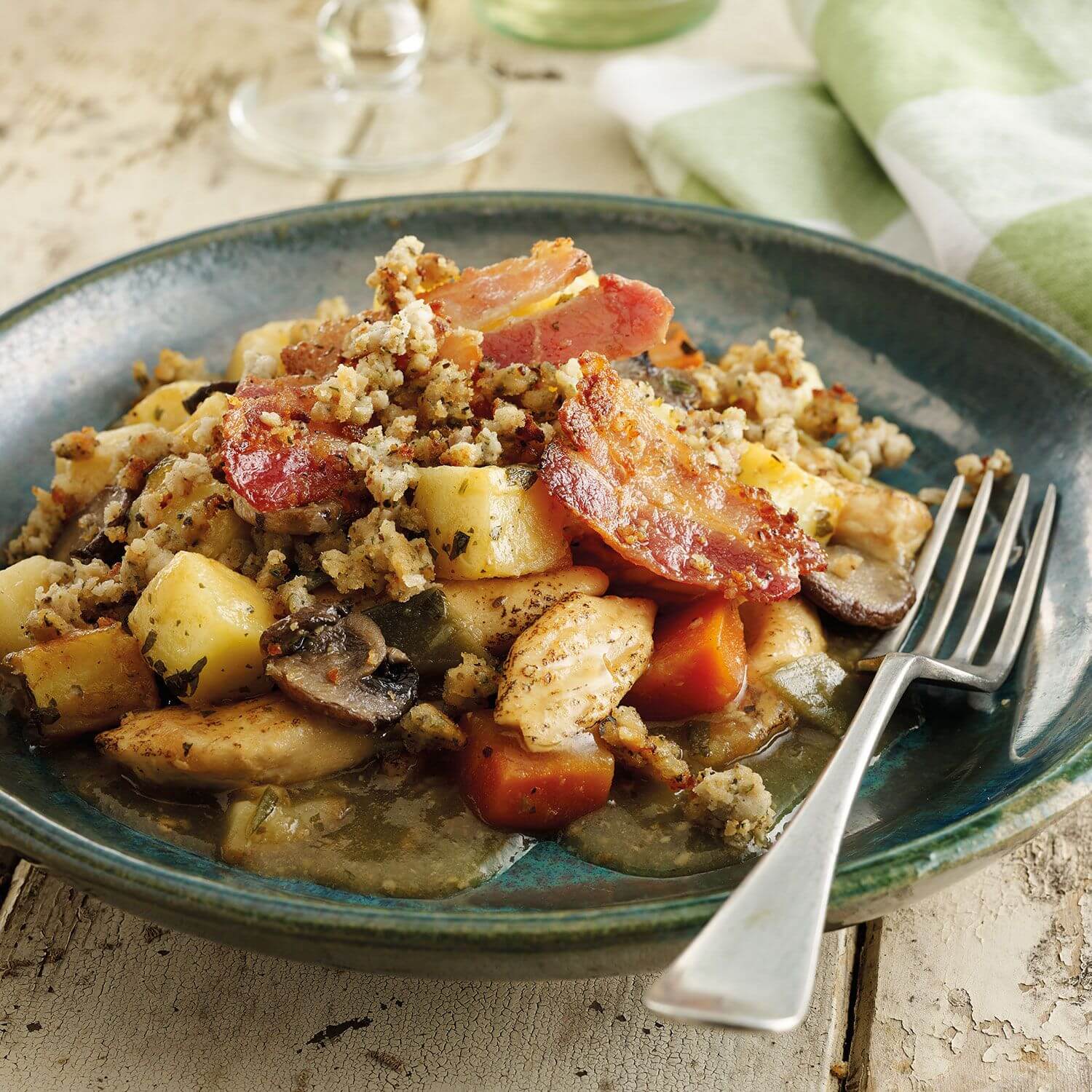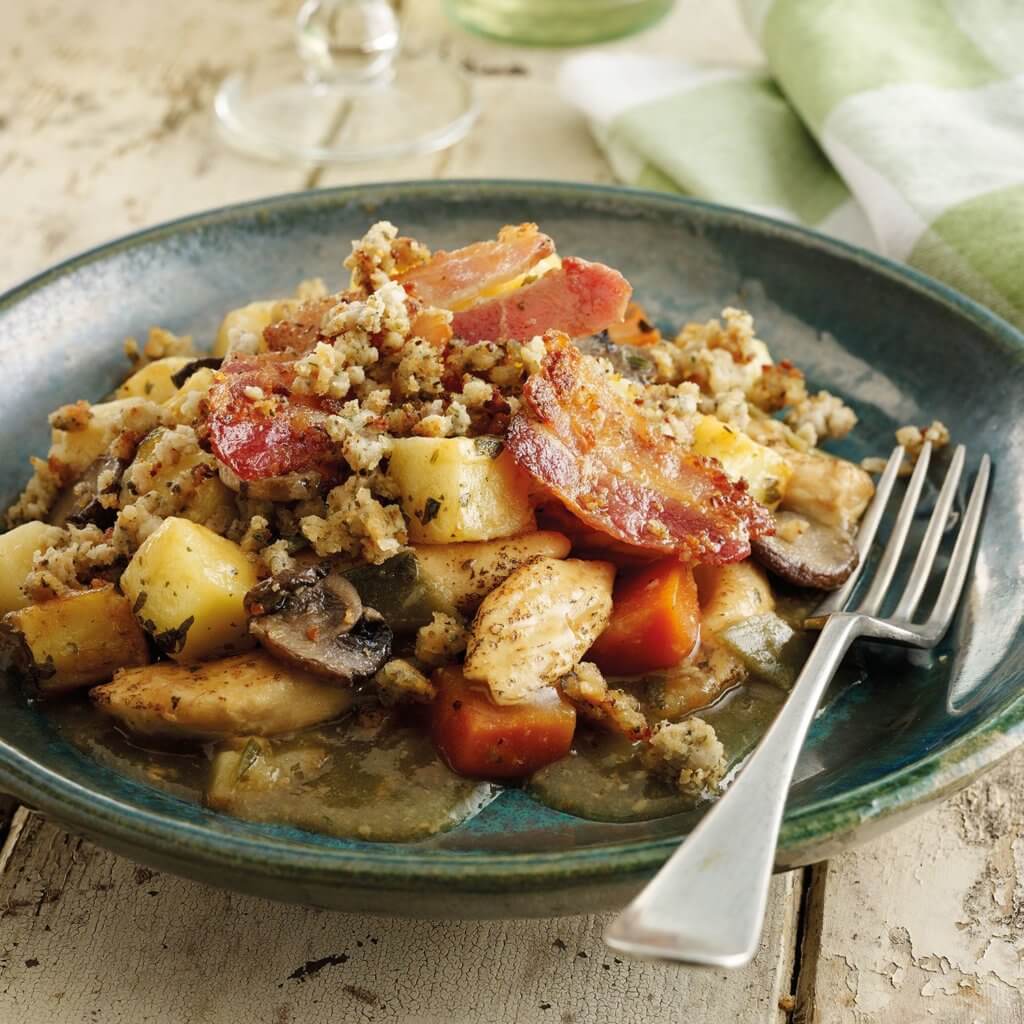 Our hot food solution offers a wide variety of delicious and freshly cooked meals, snacks, and beverages that are available 24/7. Our menu includes options for vegetarians, gluten-free, and dairy-free diets, ensuring that everyone can find something they love.
Vendsmart Subzero offers a range of smart features that make it an exceptional vending machine for businesses and users alike. Its interactive touch screen, intelligent product sensing, energy-efficient design, remote monitoring and diagnostics, multiple payment options, and customizable product selection all contribute to an exceptional user experience.
Benefits
Increased customer satisfaction and retention: Our hot food solution allows customers to easily satisfy their hunger cravings without having to leave the facility. This convenience factor can lead to increased loyalty and repeat business.
Improved employee productivity: By having a 24/7 hot food solution available, employees can easily grab a quick bite to eat during their break without having to leave the building, increasing their productivity and overall satisfaction.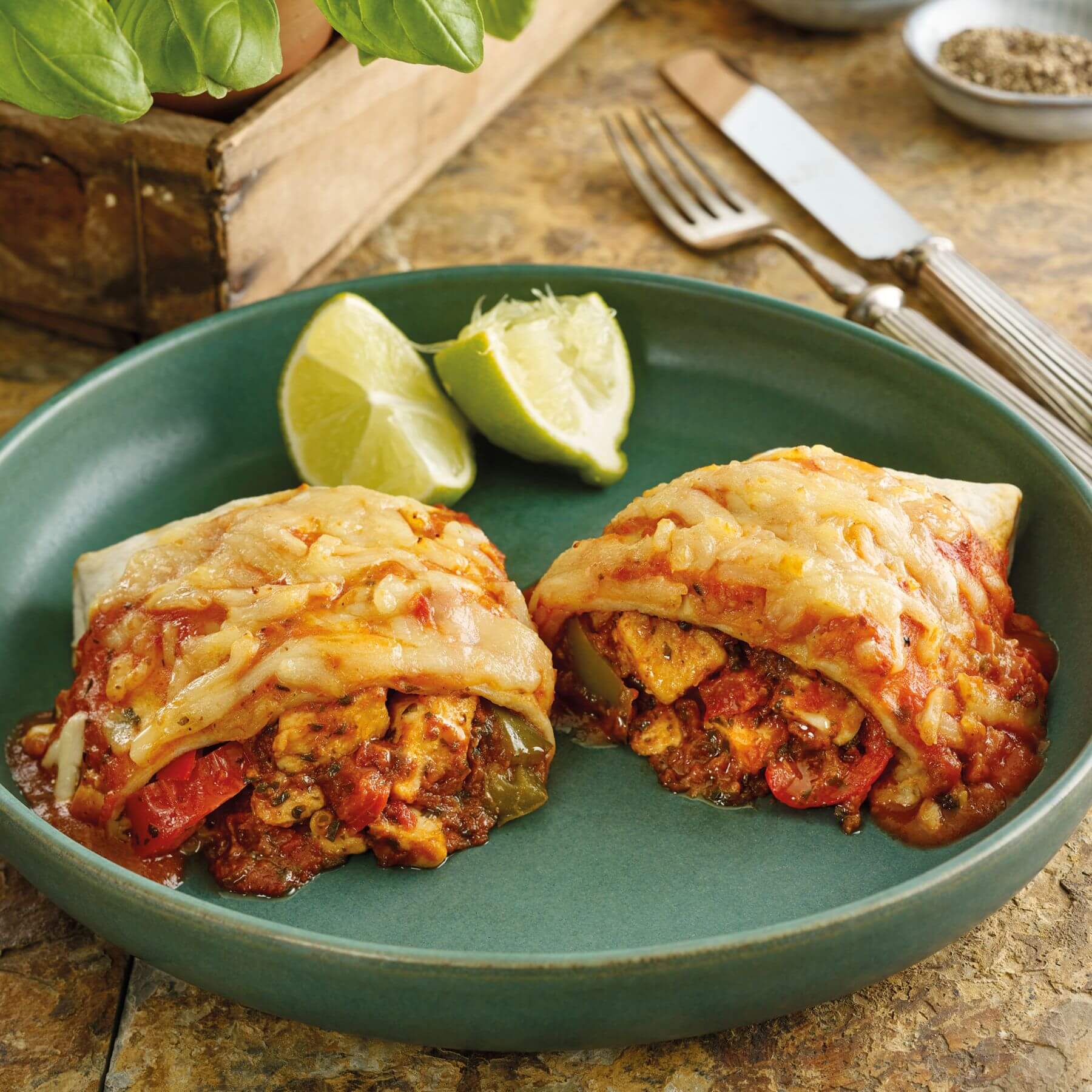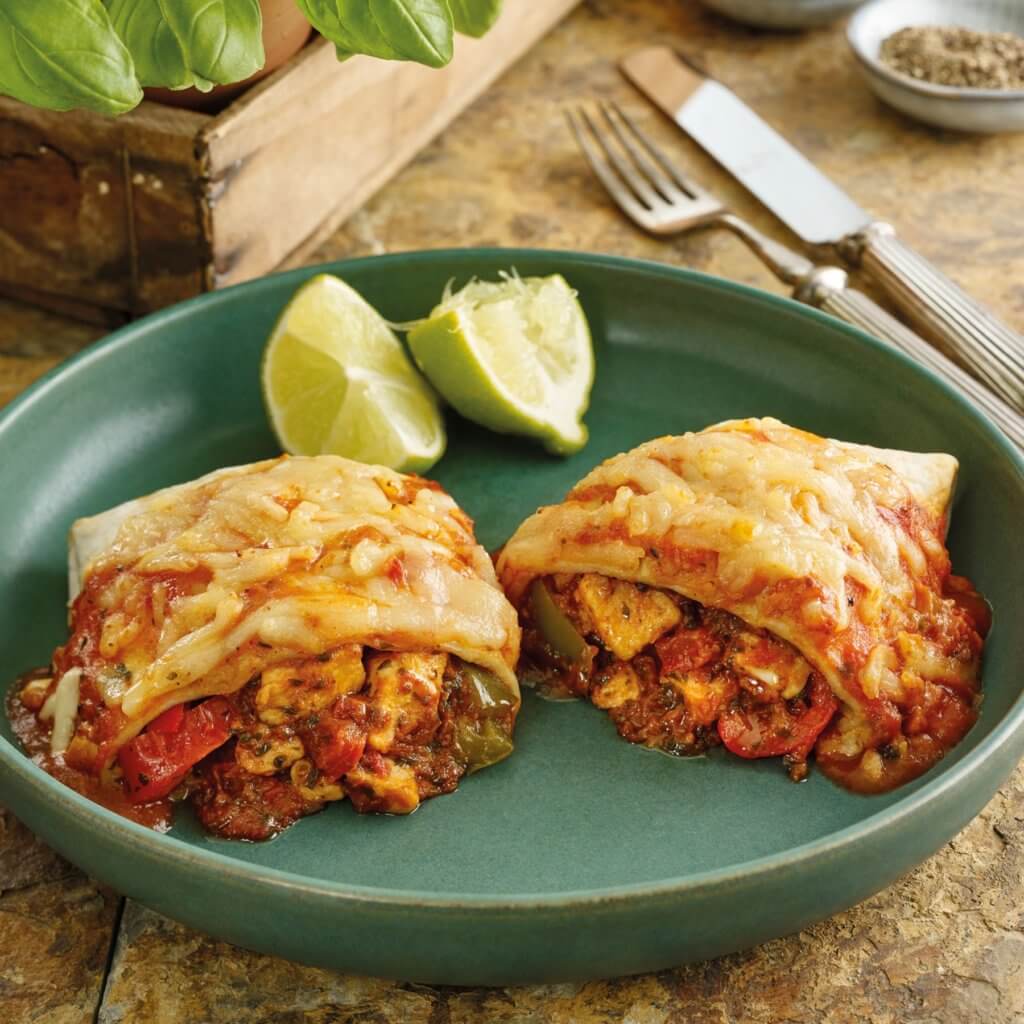 Accreditations
With over 25 years in service Oakhouse foods has been recognised by British Frozen Food Federation, British Retail Consortium and SALSA (Safe and Local Supplier Approval).
BRC: The go-to trade association for all UK retailers, promoting the story of retail, shaping debates and influencing the issues that matter to the industry.
BFFF: UK's frozen food trade association, with over 200 members comprising Producers, Wholesalers, Importers, Exporters, Brokers, Retailers and related Associate businesses.
SALSA: Approval is only granted to suppliers who are able to demonstrate to an auditor that they are able to produce and supply safe and legal food and are committed to continually meeting the requirements of the SALSA standard.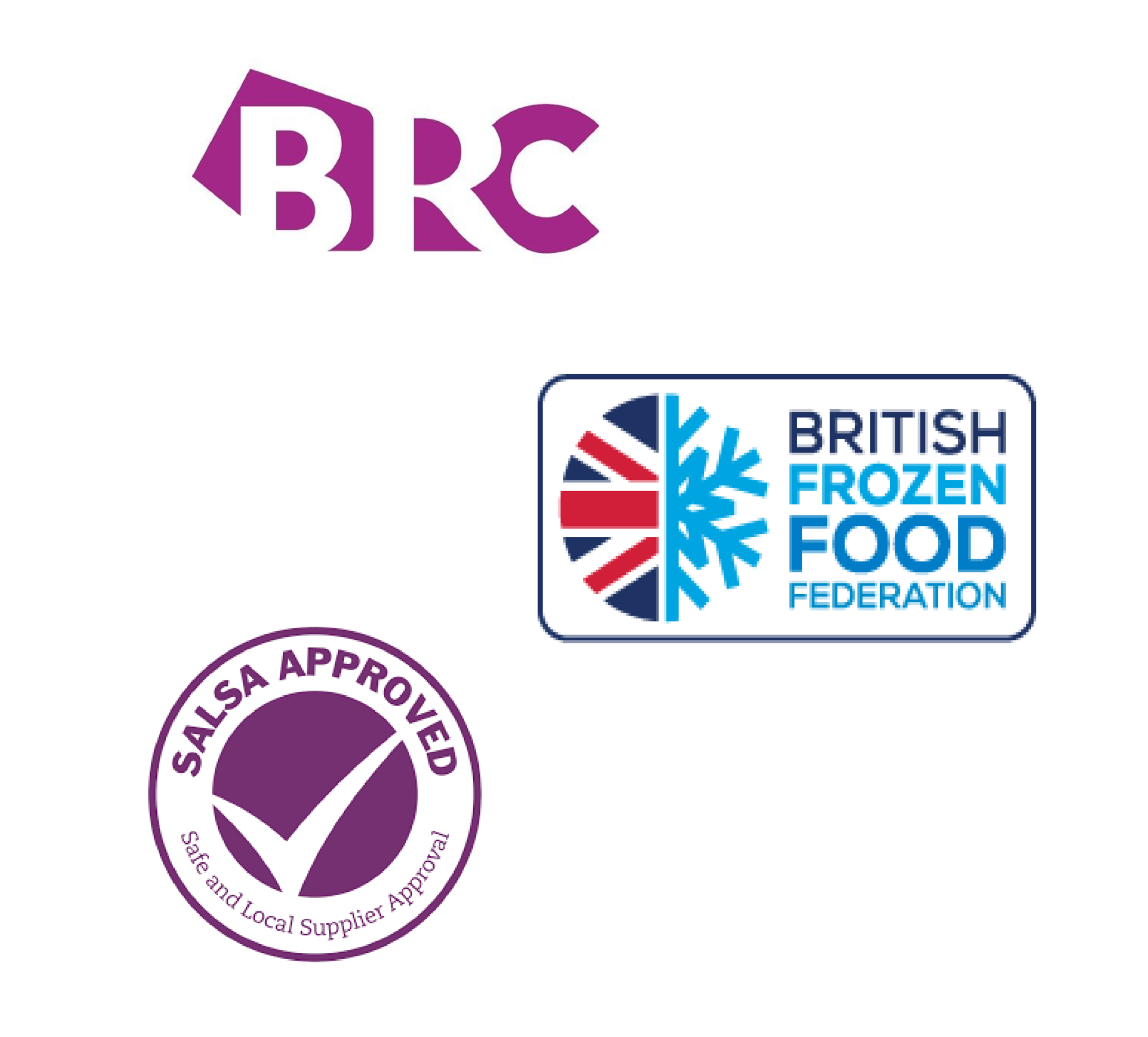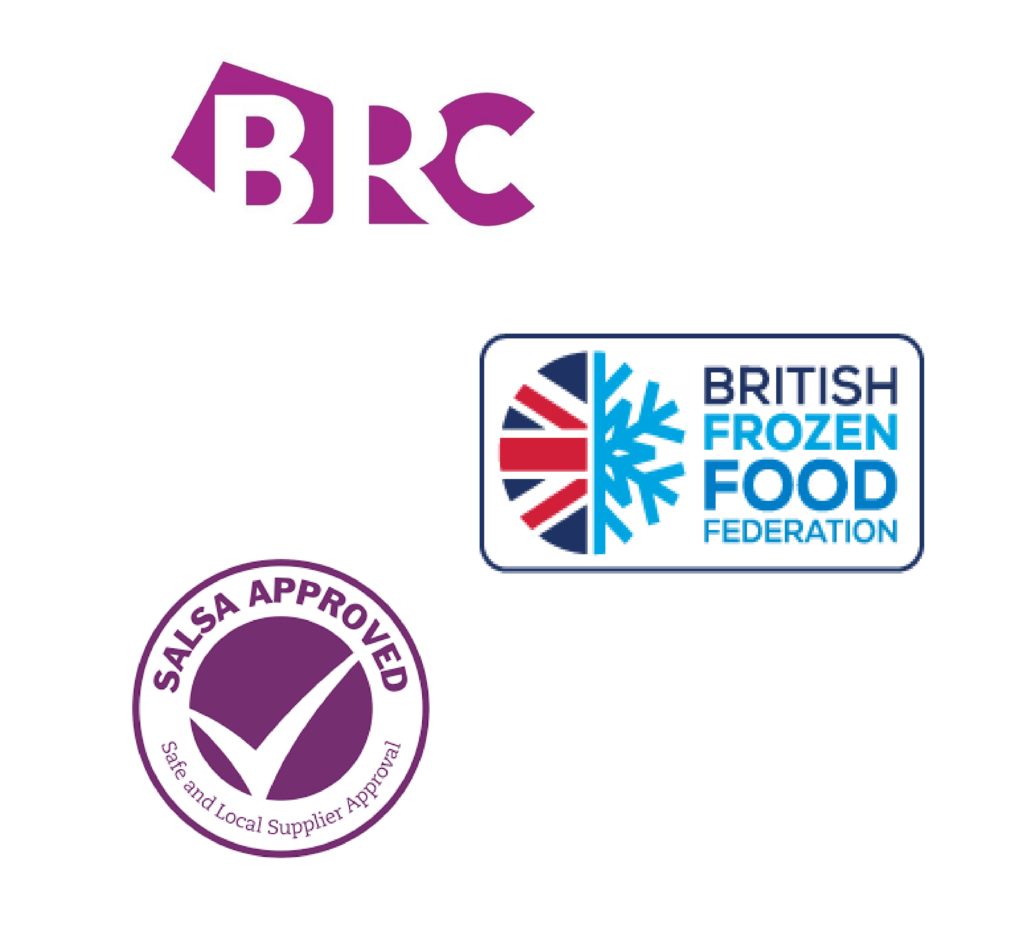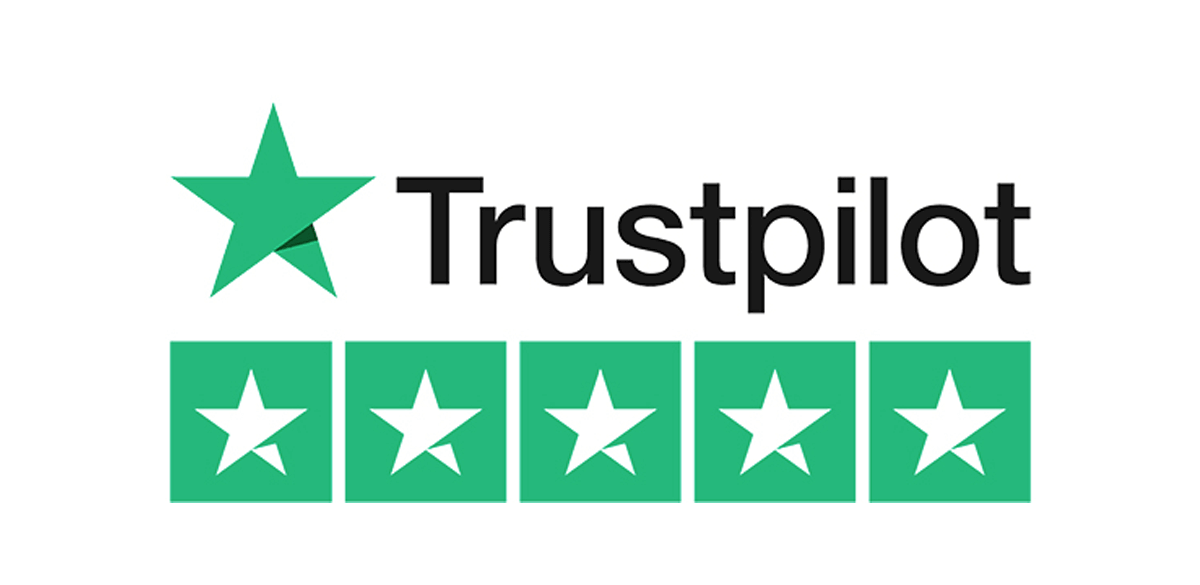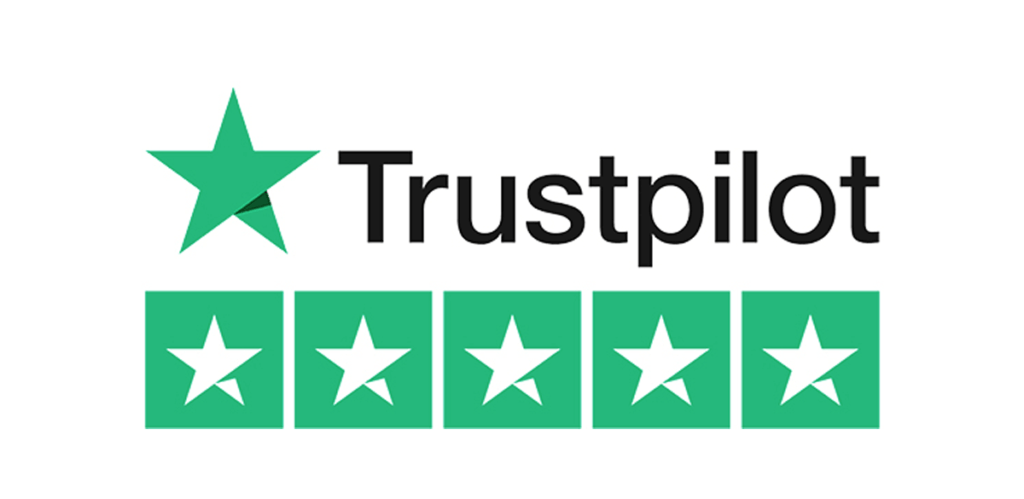 With over 40 million meals sold and highly positive reviews pouring in, it was a no-brainer to choose Oakhouse Foods as our go-to supplier for our 24/7 hot food solution.
Want to hear more?
Get in touch today to find out how we can reinvent your coffee and vending offer! Call us on 0800 169 3686 or fill out the form below.