Improving vending machines in A&E
The most high-profile measure of A&E in England is the four-hour standard, but as hospitals become increasingly busy wait times do exceed, relating to arguments with staff, anxiety, bad behaviour, and tension. As wait times increase, you may start feeling, hungry, or thirsty. There's nothing worse than having a broken-down vending machine when everything else is too far away or closed and having the receptionist tell you it hasn't been visited in a couple of weeks.
As patients complain about vending machine performance, staff are most likely thinking that their employer is paying for a useless service. A change of vending supplier may be in order?
Let's discuss how a national vending supplier, like RSL, can help your A&E departments.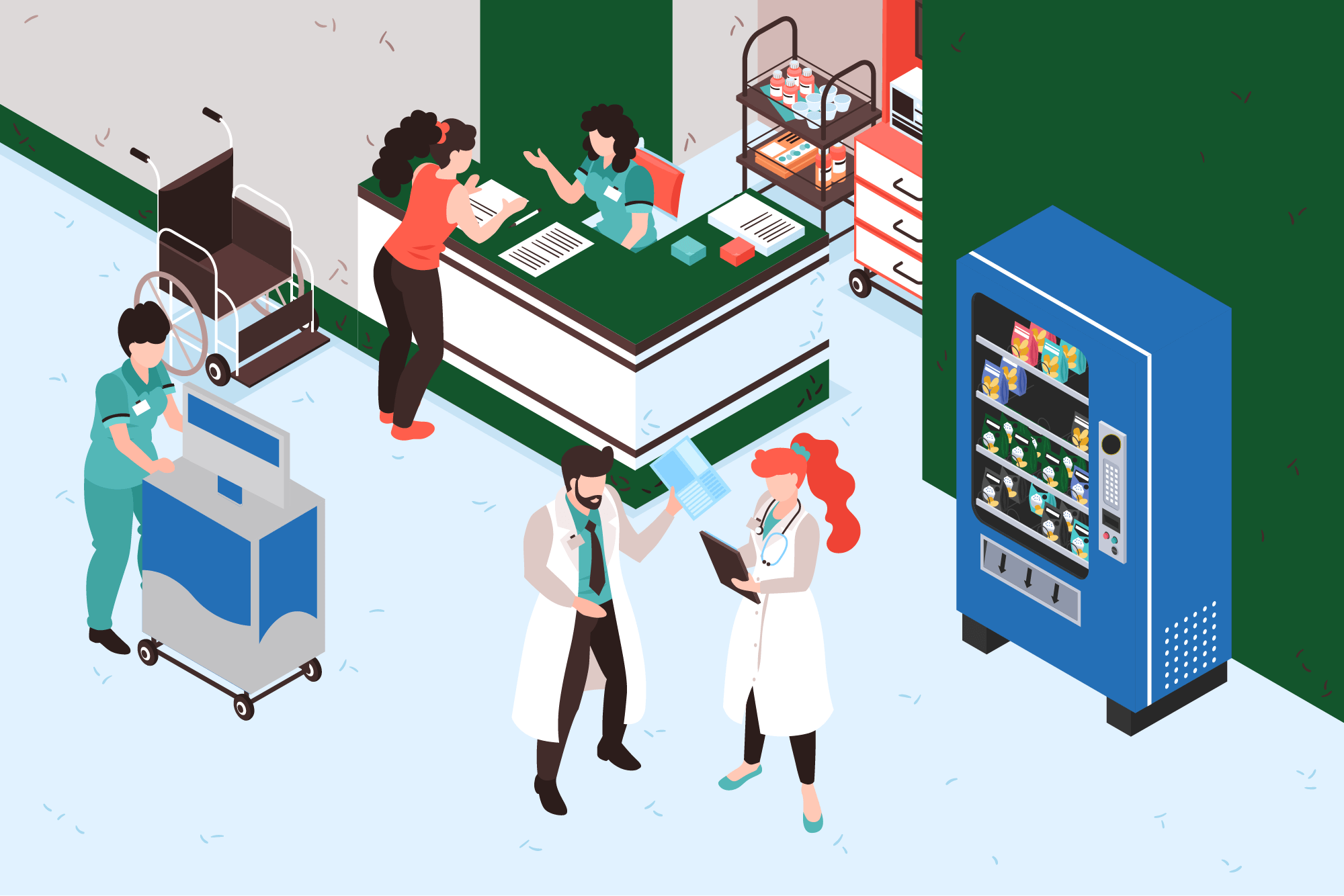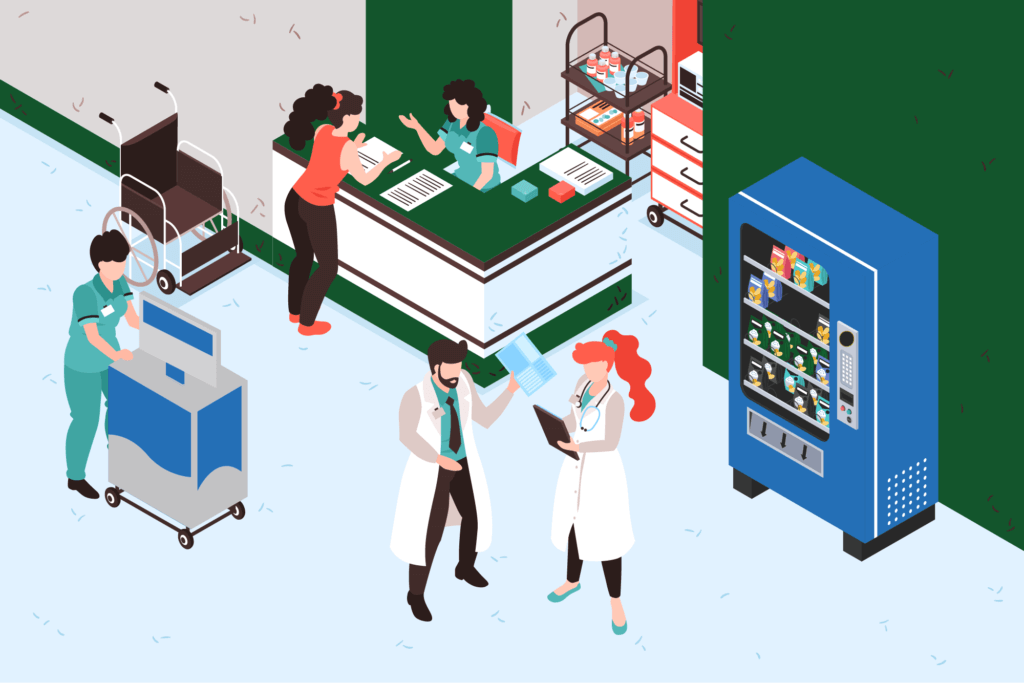 Providing you with the right service
Buying a vending machine can seem like a daunting task considering you've just let go of your last vending estate. Healthcare vending machines are always going to be in demand, so it's our job to 100% make sure that we're doing our absolute best for you. This includes patient and staff welfare to be considered. Therefore all vending machines need to be working, vending products need to be constantly stocked up, and vending machine maintenance to be a high priority. Generally speaking, working with the NHS UK to provide a high-quality vending service to the end customer. Our innovative telemetry comes into the business at this stage and helps us keep our customers happy and satisfied at all times.
Can I buy a vending machine?
This is where your dedicated BDM comes in. If this is the first ever vending machine for your A&E department, or looking for a completely new vending estate, our BDMS will work with you from the beginning. They will discuss, outright purchase, a vending machine lease, or a vending machine rental.
We don't want to trigger your stress levels after previous experience with vending suppliers, so we take all the hard work and leave you with a fully managed vending solution.
Vending machines in A&E
Hospitals are busy 24/7, but as one patient comes out of A&E, another goes in. This means it can often be difficult for nurses and doctors to go to the canteen. For this reason, it opens benefits to having multiple vending machines.
Food for visitors: Patients may come late at night or around their daily schedule resulting in skipping breakfast or dinner. The hospital café may have closed due to its working hours, so the other option is to visit the vending machine.
Healthy options: Healthy snack vending machines are becoming increasingly popular in healthcare and healthcare environments. Providing a CQUIN-compliant vending machine means you can still get the sugar boost you crave but at a healthier level.
Vending machine service and maintenance
Service and maintenance are a big part of your vending machine experience. It's paramount for delivering fantastic quality drinks and snacks and other items that our new vending machines can offer. You can choose which package would suit your needs the best.
In conclusion
As A&E departments and others become more populated, it's a vending supplier's responsibility to maintain their vending machines. That is what we are doing. We want to take the guesswork away and succeed in providing patients, staff, and visitors with refreshing products every day.
Check out our social pages for more news and offers that the vending world and RSL are offering.
Our Facebook Page: @refreshmentsystemsltd
Our LinkedIn Page: Refreshment Systems Ltd
Our Twitter: @RefreshmentSys