Flavia Creation 500 Coffee Machine
Freshpack office coffee machine
The Flavia 500 machine blends stylish design with enhanced drinks and menu display options making it easier than ever to create and enjoy the perfect brew.


FLAVIA OFFICE COFFEE MACHINE
---
WHY CHOOSE THE FLAVIA CREATION 500 COFFEE MACHINE?
A+ Energy Efficiency rating with low energy mode
User-friendly on-screen instructions
Plumbed and unplumbed options
Brews a delicious range of drinks, each in less than a minute
Patented brewing process ensures no cross-over in flavour from one drink to the next
Merchandiser options available; including a base cabinet with ample storage
The Flavia Creation 500 from Lavazza Professional delivers choice and efficiency. With over 25 drinks to choose from, there is no doubt that this elegant office coffee machine will deliver the office coffee experience your colleagues and clients expect. Choose from drink options such as espresso, cappuccino, latte, hot chocolate, and so much more.
Technical Specification:
Dimensions: W:269 H:434 D:505
Drink Volume per Cup:
Small: 160ml (5.4oz)
Regular: 205ml (7oz)
Large: 245ml (8.3oz)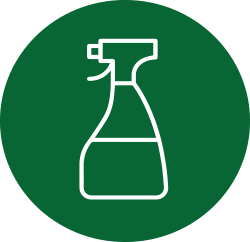 Click here for the Machine Cleaning Guide