NEO Coffee Vending Hot Drink Machine
The NEO Espresso coffee vending machine offers you authentic Italian style espresso coffee, along with an extensive range of coffee shop style drinks, all in the comfort of your own office. It is an intuitive vending machine offering a range of hot drink options, payment types and sustainability features.


NEO DIGITAL COFFEE EXPERIENCE
---
KEY FEATURES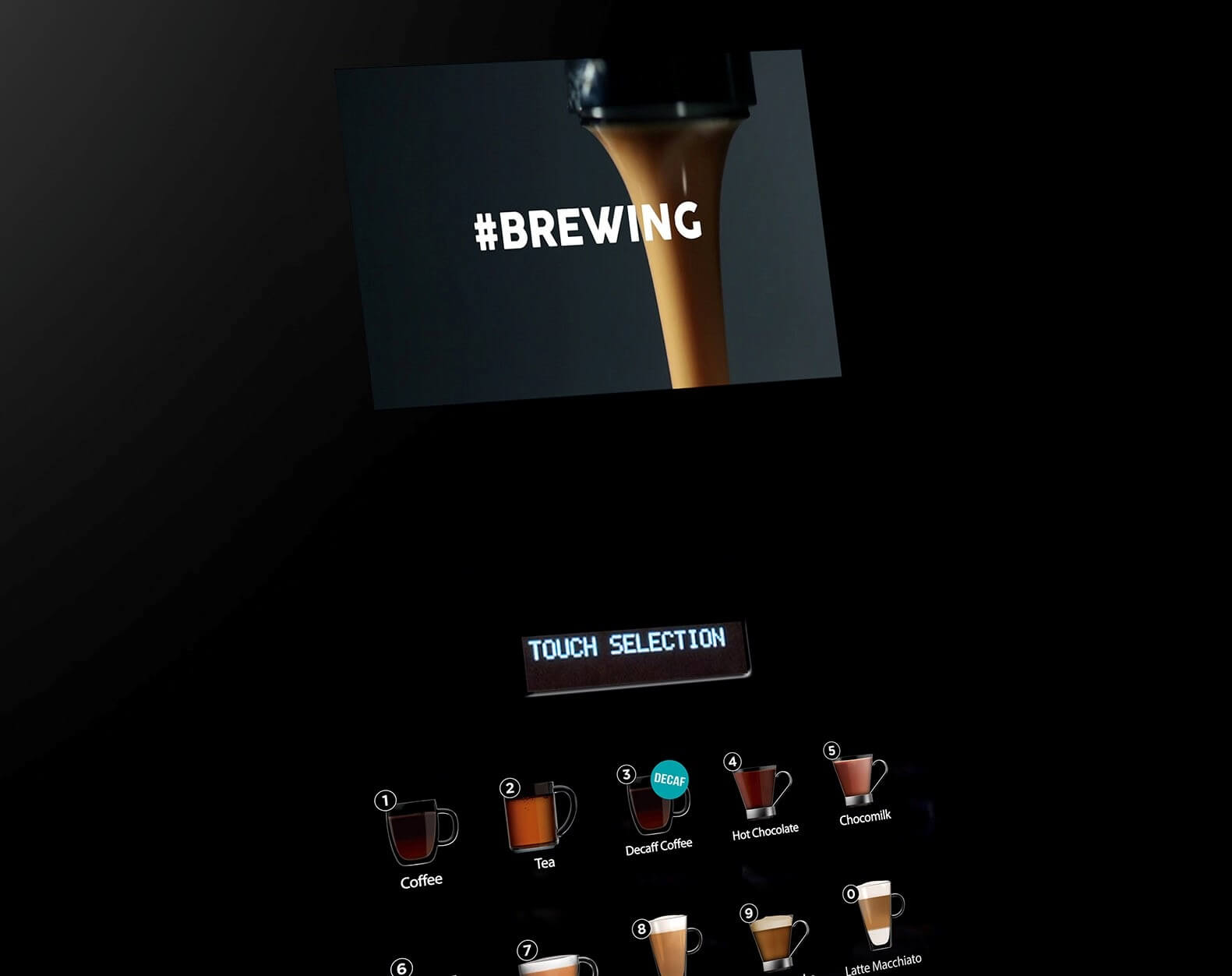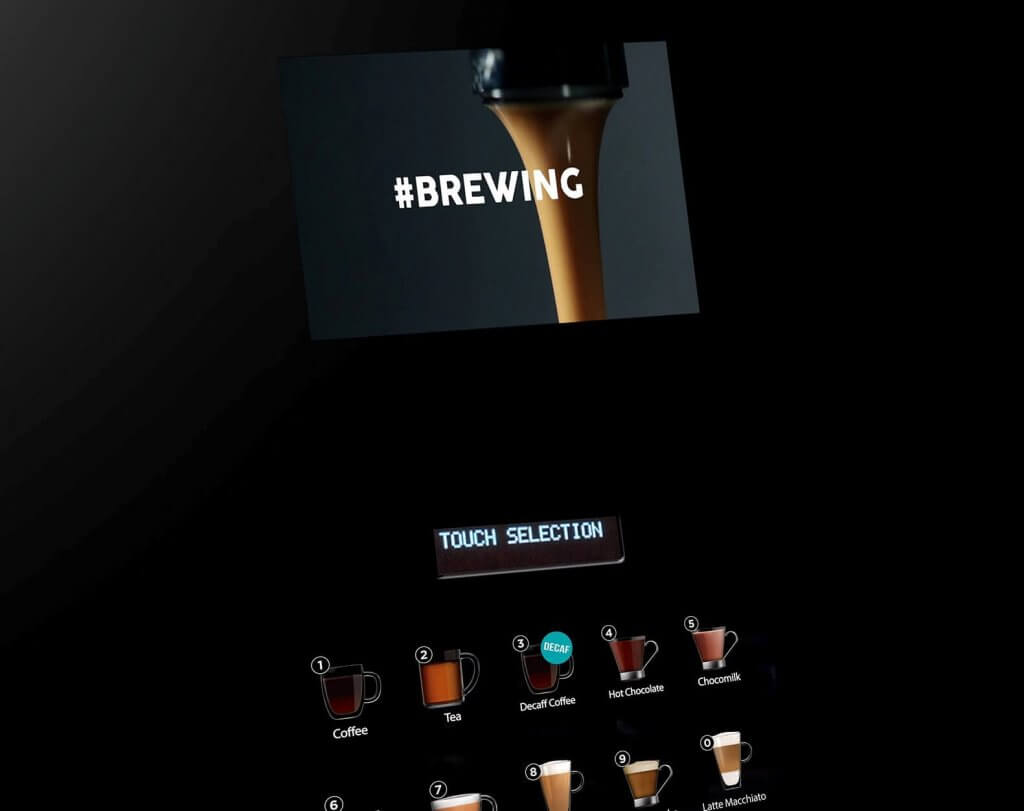 Intuitive Touch Interface
The user-friendly interface is quick and easy to operate, using icons and images to simplify drink selection.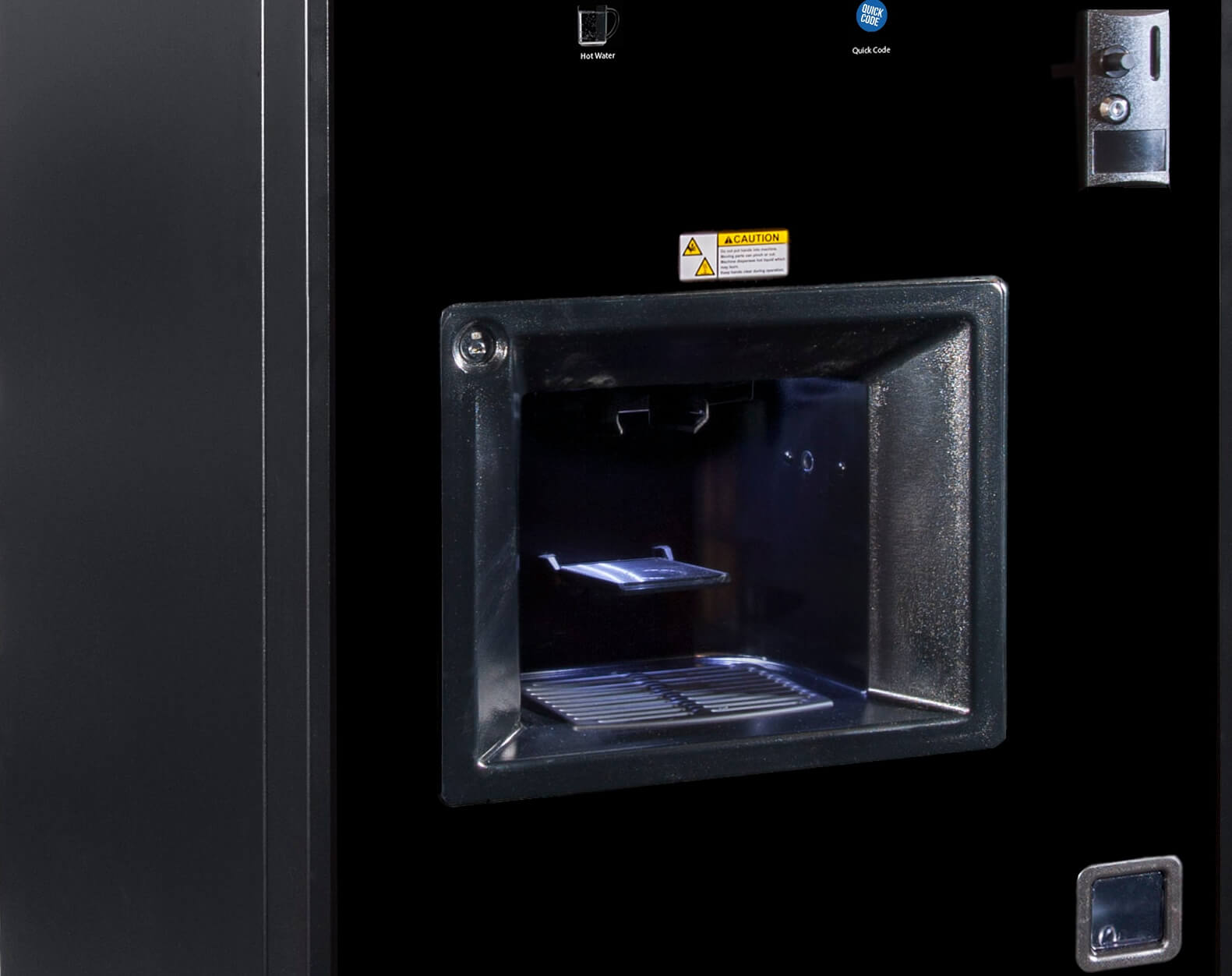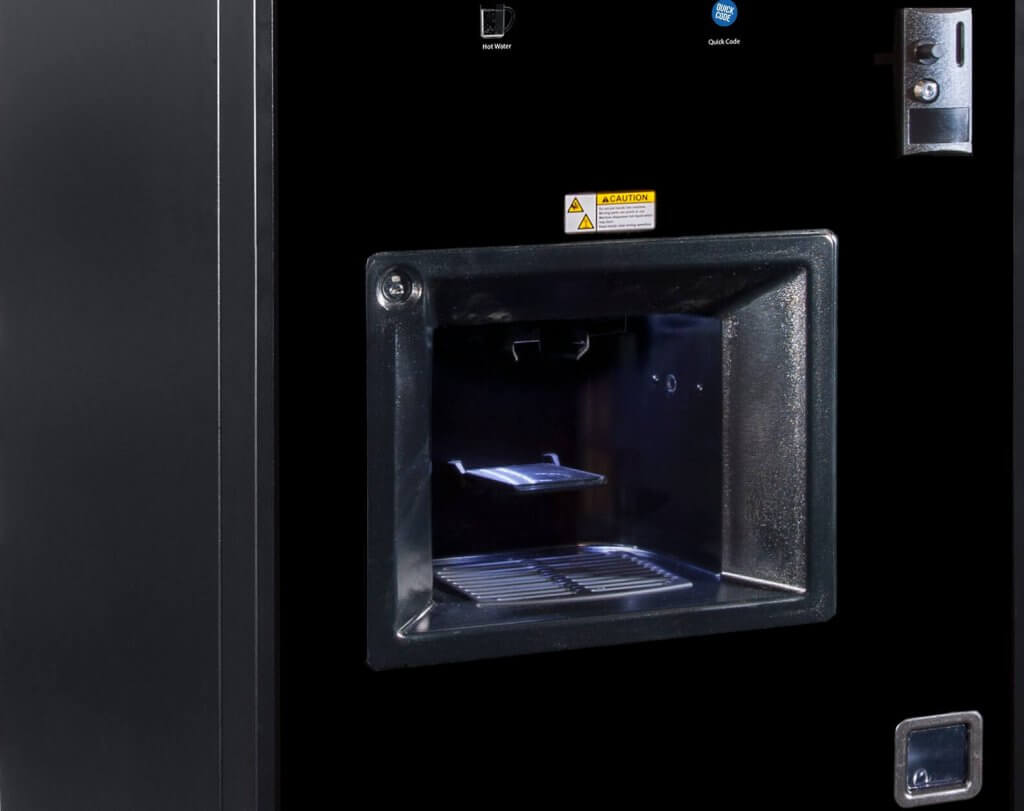 Intelligent Dispense
With a unique I-Detect cup sensor, you can use your own cup, reducing plastic and paper cup usage.
---
WHY CHOOSE THE NEO VENDING MACHINE?
A wide range of payment solutions available including coins and cashless
Pin code facility allows you to enter a 3 digit code for a single free vend, or to enable the jug fill facility for those all-important meetings
Simple Text Alert system allows real-time reporting of machine issues – reducing downtime
Eco mode to help reduce energy consumption
User-friendly simple icon-driven interface – making it easy to select the required drinks
Dimensions: W: 698 H: 1830 D: 710
The NEO hot drinks vending machine comes in various specifications, with different drink options to suit your tastes. You can get the Neo Instant, Espresso and Fresh Brew Tea, Fresh Brew Coffee and Fresh Brew Tea, or the Single Fresh Brew Tea.
Popular Drink Options:
Cappuccino
Caffe Latte
Espresso
Hot Chocolate
Fresh Leaf Tea
Soup
Hot Water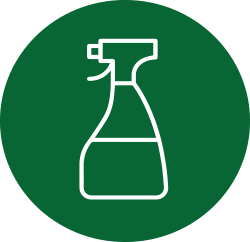 Click here for the Machine Cleaning Guide