VendSmart Classic Snack & Drink Vending Machine
The VendSmart Classic intelligent vending machine brings a traditional feel but is packed with the latest technologies. It is a smart vending machine offering a range of products, payment types and sustainability features.


VENDSMART CLASSIC EXPERIENCE
---
KEY FEATURES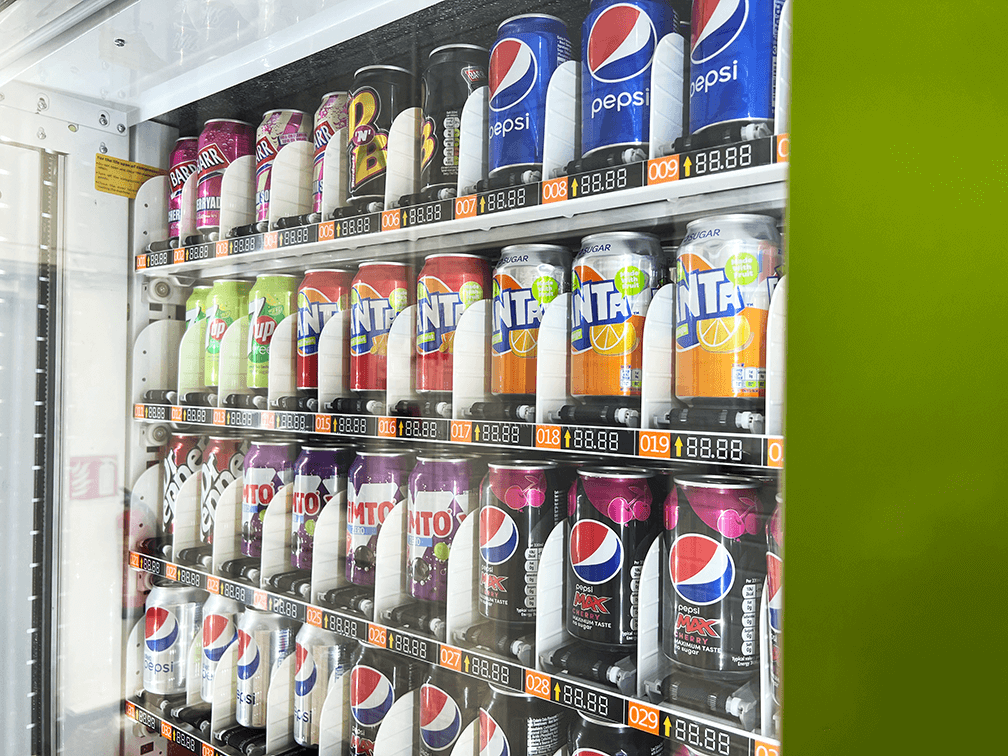 The VendSmart Classic snack and drink vending machine brings traditional vending into the future. This telemetry enabled machine, offers a classic keypad and comes with a Nayax contactless payment system as a standard.
---
WHY CHOOSE VENDSMART CLASSIC?
Adjustable tray height
Telemetry enabled
Machine operated through keypad
Trays can be changed to spirals, double spirals and belts
Belts can be coupled together to deliver different products
Universal slots, compatible with a wide range of cold drink and snack products
LSR technology enabled
Virtual shopping cart – multi product vending
LED lighting and power-saving mode
Strong metal plate & support bar to help reduce jams
Energy-saving compressor to keep products cold and fresh
Support 4G, WIFI, LAN.
The VendSmart Classic has an overall capacity of 300-960 products (dependent on product/configuration). The elevator system ensures no products drop at any time. Bespoke branding is available on all machines.
Why not add sandwiches, fruit, ready meals and so much more? With the added ability to change the trays, you can now have multiple belts working together to deliver vending products that you actually want.
Dimensions: W: 1180 H: 1920 D: 855