Online vs Offline Vending Machines
From TVs to smart speakers, tons of everyday items connect to the internet, including vending machines. Through telemetry, the vending industry is changing more than you can imagine, but how can we bring outdated vending machines into the next generation?
Do I need a telemetry solution?
Firstly, ask yourself:
Do I know which machines need restocking or other types of attention?
Do I know when exactly do I need to visit my machine?
Do I have enough products stored?
Do I rely on my customers to contact me when there is a machine error?
If you have said no to these questions, then perhaps the only way you can start answering these questions is to step into the future and start looking at the next generation of vending.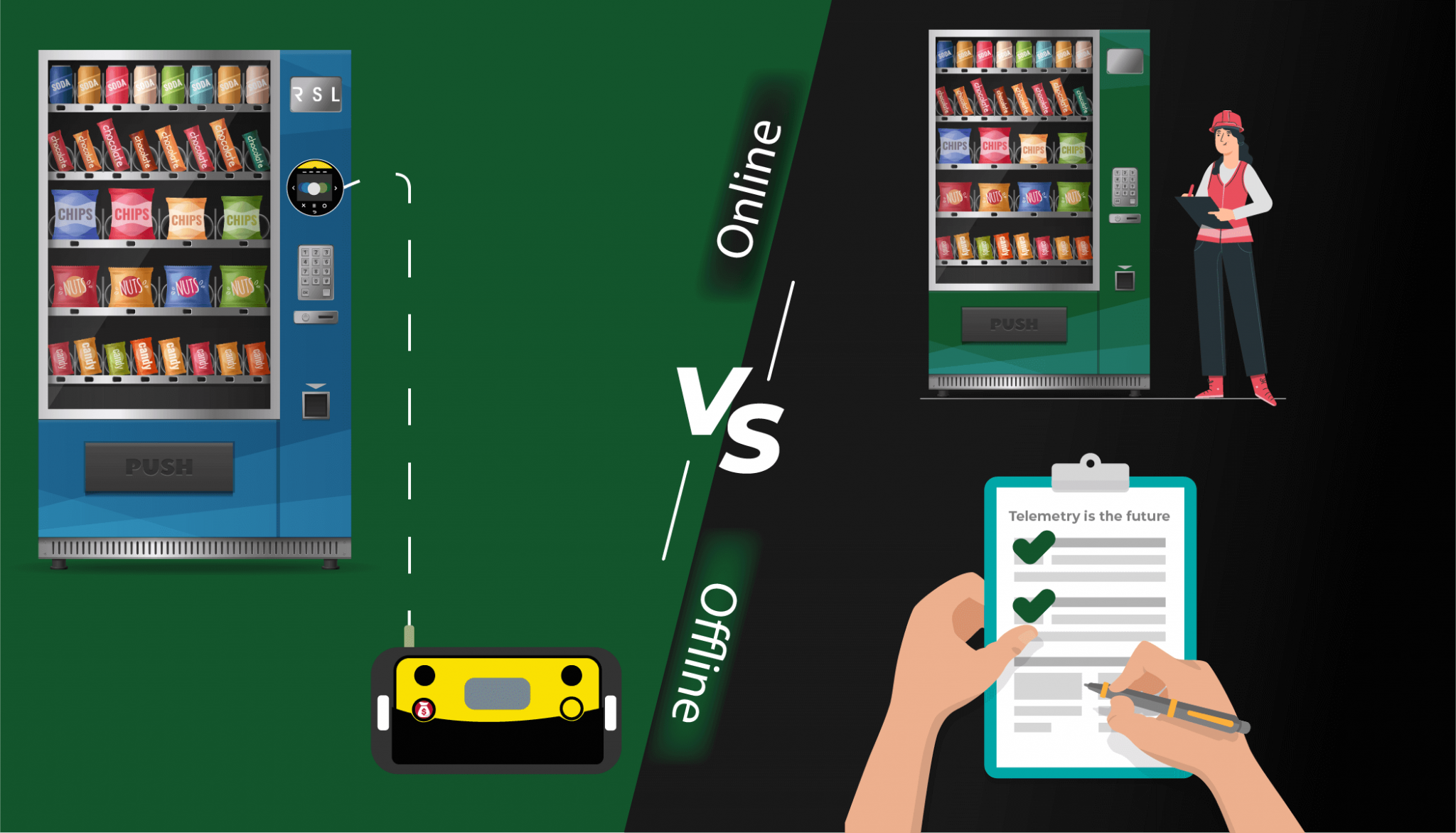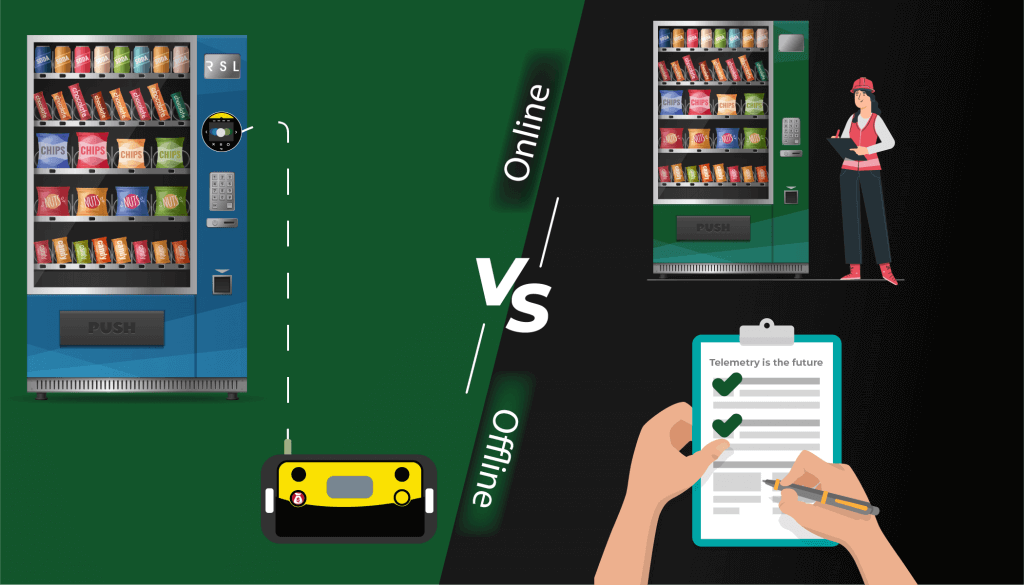 Change is the key?
Without telemetry, how would you know if your vending machine is experiencing an issue? Maybe one of your customers will call you, but perhaps that customer never used the machine first. There could have been numerous people trying to use the vending machine who never reported it.
Switching to a completely future-proof vending machine means we can track the status of your machine in real-time and find out if there are any errors. We can then pass the information onto an engineer who can then plan their route effectively.
Real-time telemetry can help your vending
Real-time telemetry is beneficial to both the supplier and your business. By utilising real-time data, you are optimising your business, spending less time on wasted site visits, and selling more. We can determine which products are selling the best, which means we can keep stocking up your machine with snacks and drinks those customers actually prefer and plan our routes more efficiently.
Telemetry takes the stress away of having to call your supplier for machine faults. Also, real-time telemetry can make it easier for us due to the live data. This allows us to move to dynamic planning, reducing wasted workload and loss of sales.
In conclusion
Vending machines are beneficial to your business, but knowing your machines are fully taken care of means you can put that thought to the back of your mind and carry on with your workday. Telemetry is improving many things in vending and it's only going to keep evolving and making people's lives easier.
If you want to hear more about our product and services, get in touch with Refreshment Systems on 0800 169 3686.