Patient hydration and how to meet demand
We have looked at patient hydration in one of our previous blogs and how important it is to an overall catering offer. Water and fluid intake is crucial for survival, with water making up around two-thirds of our body. Trusts are set strict targets that must be met (with their in-house patients), making hydration strategies a high priority for any catering team.
---
What can happen if we get dehydrated?
There are many symptoms of dehydration, starting with minor ones going through to life-threatening illnesses.

The first symptoms to look out for are a dry mouth, feeling tired, headaches and darker urine.

If left alone, dehydration will worsen and become acute, which can lead to a rapid pulse, agitation and confusion and ultimately can increase the risk of cardiac disease, venous thromboembolism and acute kidney injury, which cause irreversible harm or potentially, death.

This is very serious and is a large focus within the NHS. We have worked hard as a business to offer a solution that we feel can support you on this journey. Keep reading to hear how we feel this solution will benefit you.
---
So how can we ensure that a patient does not become dehydrated?
With patients being spaced out across all parts of the hospital, it can make it very hard to transport large volumes of water and hot beverages. There is also the need to ensure that health and safety requirements are met and that staff are supported with all the ingredients and equipment that they need.

Based on the requirement above, we have developed the RSL Nightingale Ward Beverage Trolley. This is not something that we have designed overnight, but a result of years of in-depth collaboration with several NHS trusts across the UK. It is low maintenance and super-efficient, with the bonus of:
Being lightweight and easy to manoeuvre (around busy hospital wards)
Click canisters for easy & consistent dispense
Boilers that can't run dry
Safety cable breaker to ensure that there is no damage to the trolley from 'walkaways'
The Nightingale has an aluminium lightweight frame and has been built at a reduced height, so you can now see over the top when you're travelling around the hospital at top (safe of course) speed.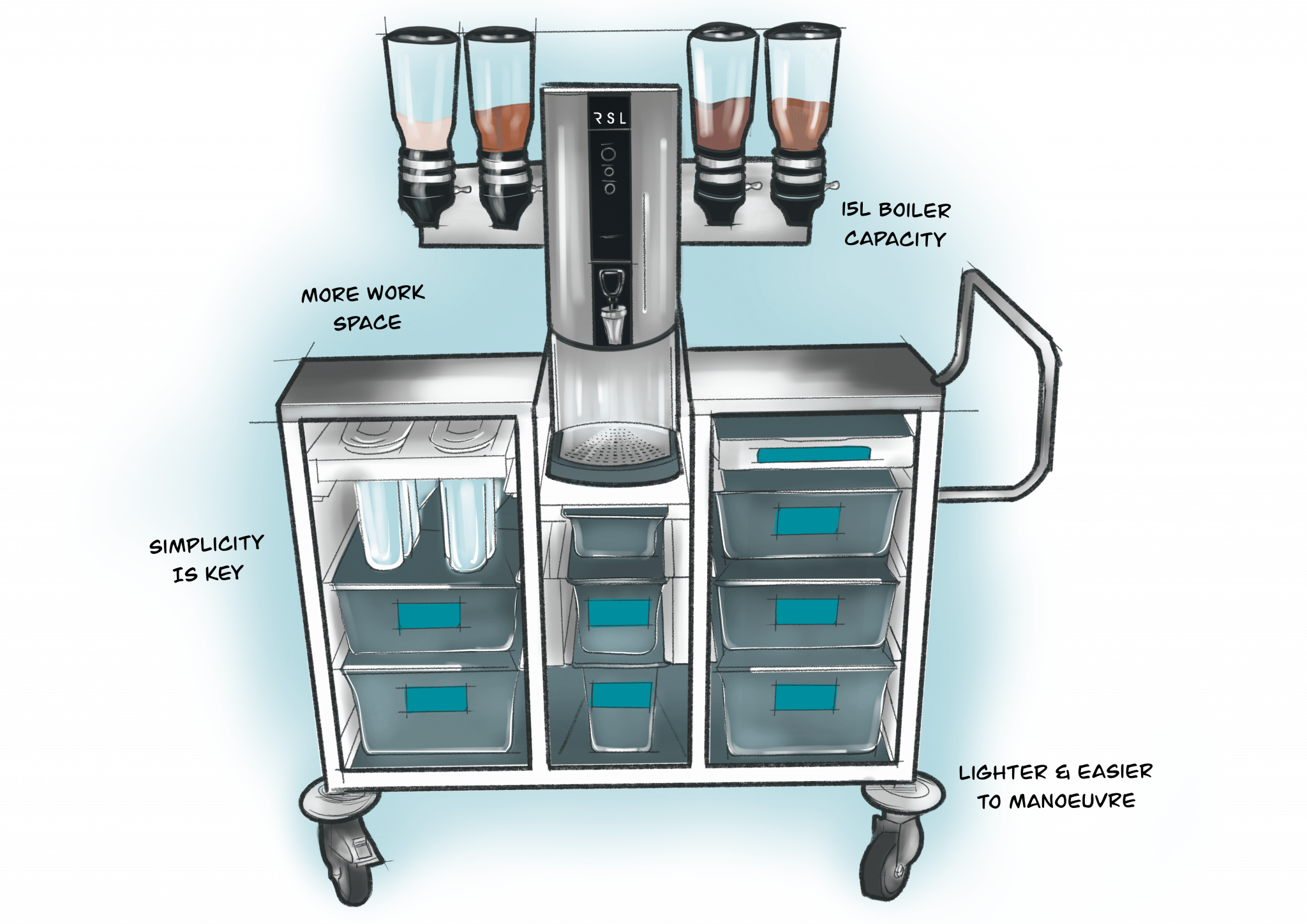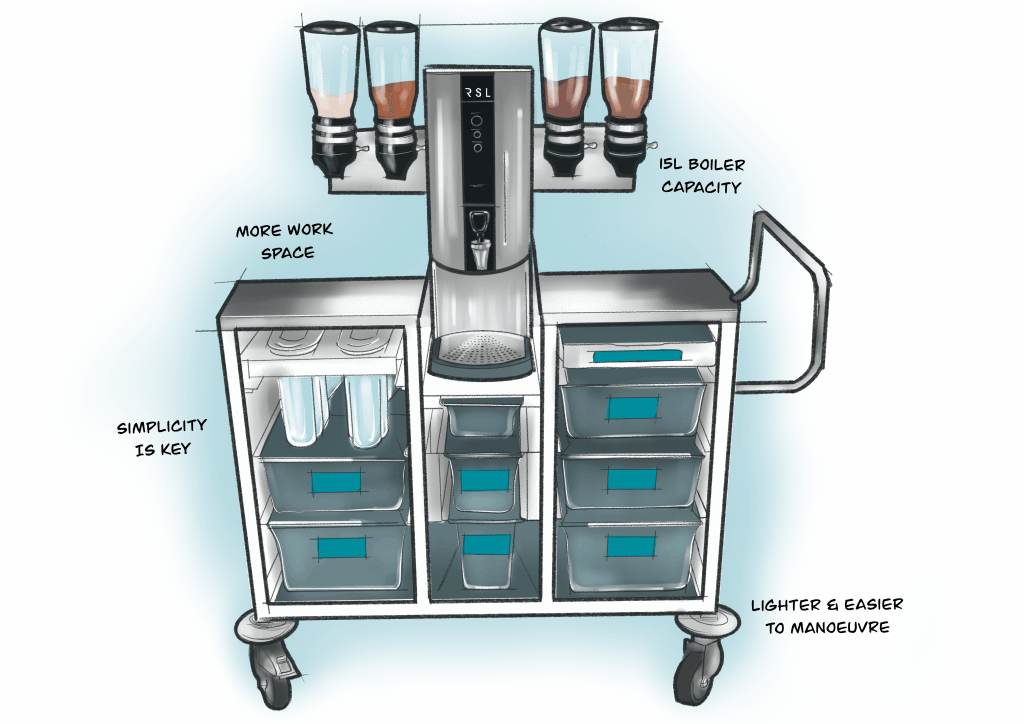 The added bonus
We have mentioned the main benefits of the trolley above, but we have not stopped there. There is also the added benefits of:
Lockable lids for infection control
Stainless steel worktops with bevelled edge (to controls any spills)
Bespoke layout with gastronorm & dishwasher options
Cutlery trays & cereal canisters
Flip extension tray – for extra workspace
Fully bespoke graphics, the ability to personalise the panels with your Trust name and design
Maintenance Efficiencies – meaning that much less maintenance is required during the trolley's lifespan
---
If this sounds like something that would work well in your hospital speak to a member of the team today! Complete the form below and we will be in touch.