The Importance of Latte Art for your Business
How latte art can boost your business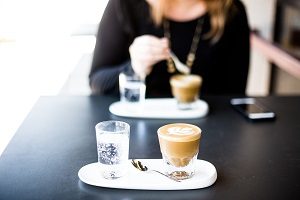 There's a famous saying, "the first taste is with the eyes" and its never more true when talking about coffee. You'll know yourself if you've ever ordered a latte, how disappointing it is when it arrives to you flat and watery: how much more thrilled you'd be if it was dense and textured with a rosetta on top! Here we discuss the importance of latte art for your business; whether it be a hotel, cafe or restaurant and the importance of investing in staff barista training.
One thing you would be able to determine with the two coffees mentioned above is how experienced the barista is. Fancy latte art isn't just a novelty, it's a reflection of the quality of the drink itself and demonstrates how well the drink has been prepared. Good latte art is only possible with 2 things: a shot of espresso, perfectly extracted with a quality crema and milk that has been foamed to the correct temperature and density. The marriage of these 2 things makes the latte art possible.
Extracting more profit when extracting your coffee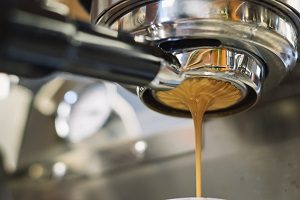 With consumers knowledge of coffee increasing all the time, one of the best ways to set yourself aside from the competition is to offer something you can't get elsewhere such as latte art. People visit specific cafes for an experience and it's no longer acceptable to just throw some beans in a grinder, make a shot of coffee and pour in some hot milk, good latte art is important for a successful coffee shop.
Due to the fact that coffee looks great when you get latte art right, it instantly increases your customers perspective of the drink quality and value for money for it. People are prepared to pay more for their drinks and value it higher when it looks and tastes terrific and therefore you can charge more per drink than a standard coffee.
Promoting your business with latte art
Simply by learning latte art, you could benefit from an unlimited amount of free advertising. How? With the power of social media! 3.5m photos are uploaded to Facebook alone each day and there's tonnes more being shared with the likes of Twitter, Pinterest and Instagram. Just type 'latte art' into any of these networks and you'll see how many people are sharing their coffee experiences and nothing encourages people to try a new hang-out more than a picture of some great coffee and food, recommended by a friend (with your company logo photobombing the shot).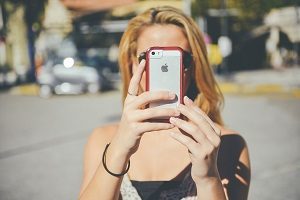 Conclusion
As well as looking good, latte art in itself can be an ambassador for your business. Tasty coffee is what keeps people coming back to the same place and anything you can do to set yourself aside from the dominant high street chains is of great benefit. Smaller coffee shops with low staff turnover have the advantage of being able to train their staff more thoroughly and produce better latte art than anyone else.
People visit coffee shops for the experience, and a good experience will create loyalty with your customers. It's also important to have drink consistency as one bad drink could mean the loss of a life long customer. We really recommend barista training for all these reasons and if you're budget won't stretch to train all your staff, it's a great idea to train up one barista who can then pass on the knowledge to the rest of your team and any new starters.
RSL – Coffee brewing machines and training / vending machines for sale, hire or lease / vending service
Your Thoughts?
What has put you off when you've ordered a hot drink and what is the best latte art you've seen? And as always, share if you like 🙂