Top 5 Tips for Café Owners and Baristas
RSL top 5 Barista tips from the frontline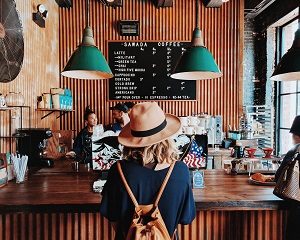 I have had many jobs in the coffee industry but perhaps the most invaluable to my coffee career was that of a Barista in a busy Italian Deli. We sold hundreds of coffees a day, many of them espressos, which is quite unusual for an outlet in this country.
In true Italian style we had no syrups, pints of froth or cocoa toppings to hide behind, so the coffee had to shine on it's own terms. I worked very hard with the owner and the other staff to ensure that we became well known, not only for good coffee but for swift and efficient service. It was a real grind at times (if you pardon the pun), but I learned some invaluable tips about the romance and reality of coffee shop life.
Don't be a Diva
The most important (and hardest) lesson for an aspiring Barista is to remember what you are employed for. That is to make the best coffee you can, as fast as you can, and to be polite and professional with it. You might know more about coffee than your average customer but don't patronise them if they just want "a normal coffee". People want a smile and a nice drink, not a lecture on why their coffee order is "wrong". It is great to be able to educate people who are curious (and it was a favourite part of my job), but a lot of people find the options open to them confusing enough without someone banging on about milk proteins when they ask for an extra hot latte.
You are only as good as your last cup of freshly brewed coffee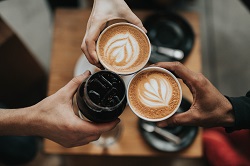 The orders start to stack up, the sweat trickles down your brow, the grinder whirs and the machine strains. People in the queue jostle and stare. "Where is my coffee?" they mutter as you begin to feel their eyes boring into your soul…
If you work in a successful cafe, this is how it feels to be a Barista most of the time. It is during moments like this that things begin to slip. The group heads don't get rinsed, espresso shots are mis-poured and milk gets re-steamed and that delicate rosetta you were pouring at 9am has been replaced by what looks like a fat Caspar the Friendly Ghost. Take a deep breath, wipe down your area and remember that every customer is paying the same and deserves the best coffee you can make. We all know the kinds of places where the quality of service and offering goes to pot when it is busy, and most of us choose to give them a miss. So, next time you stare at the queue and wish everyone would just disappear, be careful what you wish for…
Buy the best coffee you can afford
The first thing I did in my job was beg the owner to ditch the cheap imported beans from his Italian wholesaler and buy from a local roaster. Though the price hike was initially galling the improvement in quality was massive and the price per cup increase was minimal. Paying £10 a kilo equates to generous 10g shots at just 10p each. Even doubling that means only a 10p rise per cup. This still leaves great margins and will help your café stand out from the bland mass market offerings. Before long, the coffee in my deli became such a hit that a strong market for retail sales emerged to cater for people who wanted to enjoy the taste at home.
Fat is flavour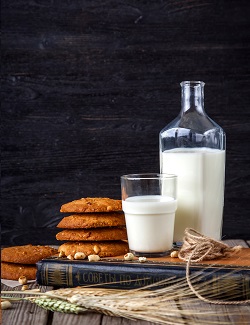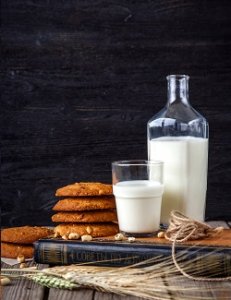 It might seem like a small thing, but I can't help feeling that switching to full fat milk had almost as big an impact as changing the coffee. It is sweeter, richer and more forgiving for steaming than semi-skimmed milk. Given that the majority of espresso drinks are served as latte or cappuccino it makes sense to give plenty of thought to the milk that you use. If your customer requests a 'Skinny' drink then go ahead with the semi skimmed but to me, it doesn't really make sense to use it when it is inferior in many ways.
Training is key
I learned most of my Barista Skills the hard way – through trial and error and pestering lots of people with names like, "Hotshotbaristaguy" on Coffee Geek forums. Being a confident and competent Barista requires a range of skills and a depth of knowledge that is not commonly available to the average café worker. If you have a traditional espresso machine then you owe it to your staff, your customers and yourself to undertake the necessary training. You wouldn't expect bar staff or waiting staff to rustle up a meal if it got a bit busy, so don't expect them to be able to hop on to an espresso machine and make adequate coffee. Without training, staff will resent coffee making as difficult and time consuming. With knowledge and support they will be empowered to make great drinks and your customers and your business will reap the benefits. Great beans and expensive equipment can still produce a poor product, and with consumers increasingly particular about their coffee you can't really afford to stand out for the wrong reasons.
RSL/ Refreshment Systems Ltd – national coffee vending machine supplier, bean to cup machines, vending machines, smart vending machines and intelligent vending machines.