A short history of Vending Machines
Depending on which industry you are in, you may have a range of unique vending machines with technology that has taken businesses to new heights. However, the vending machines you see in offices, hospitals, schools, etc. have always been a recurring symbol of popular culture, but if you look before the 21st, 20th, and 19th-century vending machines date back to the 1st century.
A vending machine from the 1st century?
After citizens worshipped at the temples there was nothing better than going to the vending machine and purchasing a bottle of water. Unfortunately, that isn't true (plastic was invented in 1907), but evidence suggests the start of the vending world began with an Ancient Greek mathematician and engineer by the name Hero of Alexandria. His invention of the vending machine took coins and dispensed holy water.
18th and 19th century
It might have taken centuries for society to embrace the ingenious invention of the first vending machine. But when that day happened in the early 1800s, it would be a journey that would constantly evolve over centuries and would eventually lead into the modern day where vending machines are still dominating and growing with us to meet the requirements of our modern lives.
Between 1800 and 1900, many inventors were breaking into the vending world in different ways.
· Richard Carlile – Newspaper dispensing machine
· Simeon Denham – Stamps dispensing machine
· Thomas Adams – Chewing gum dispensing machine
Coca-Cola was the first company to sell bottled drinks through vending machines. Decades later, Automatic Products International Ltd. introduced a vending machine that could ground coffee beans and produce a hot cup of coffee.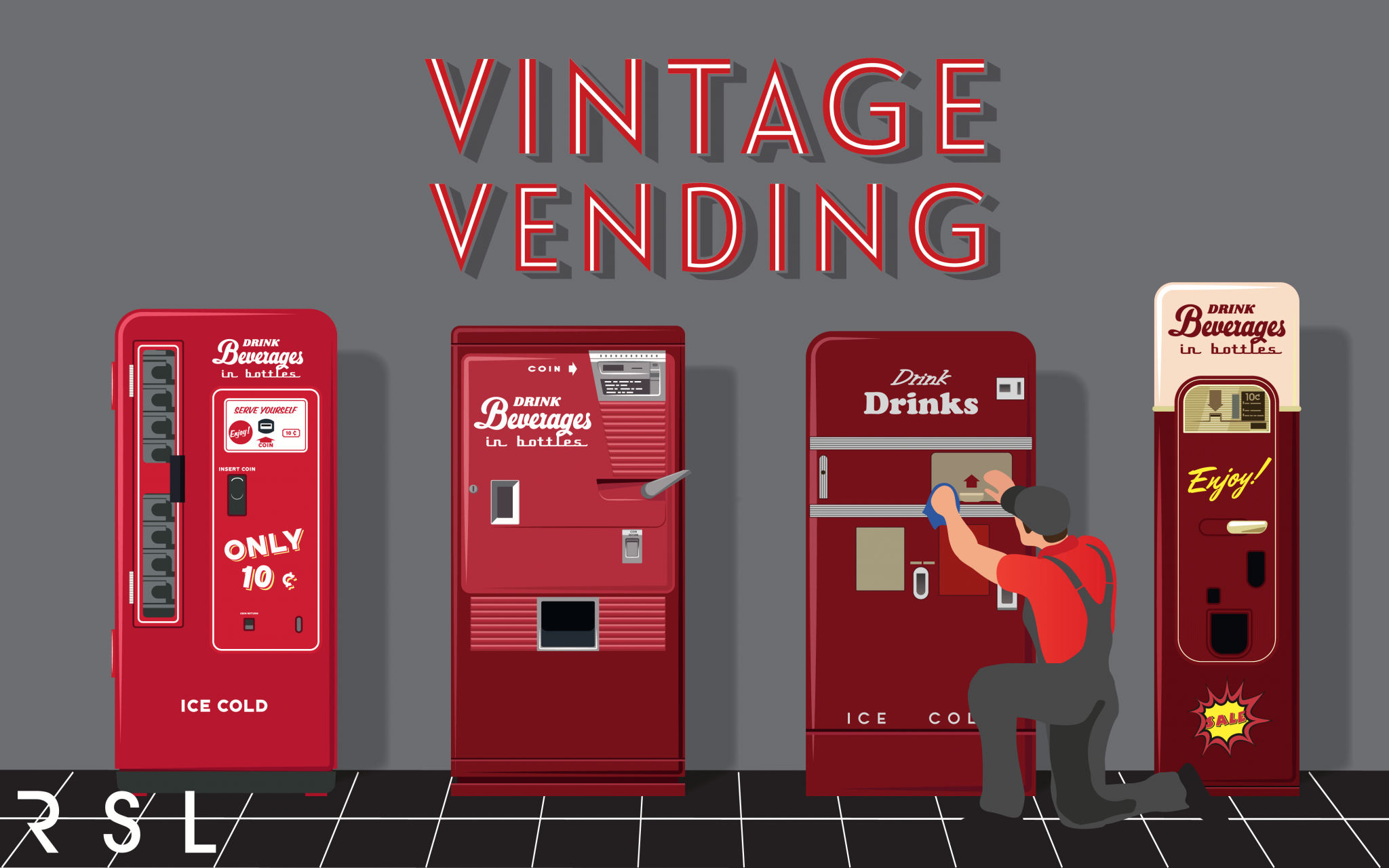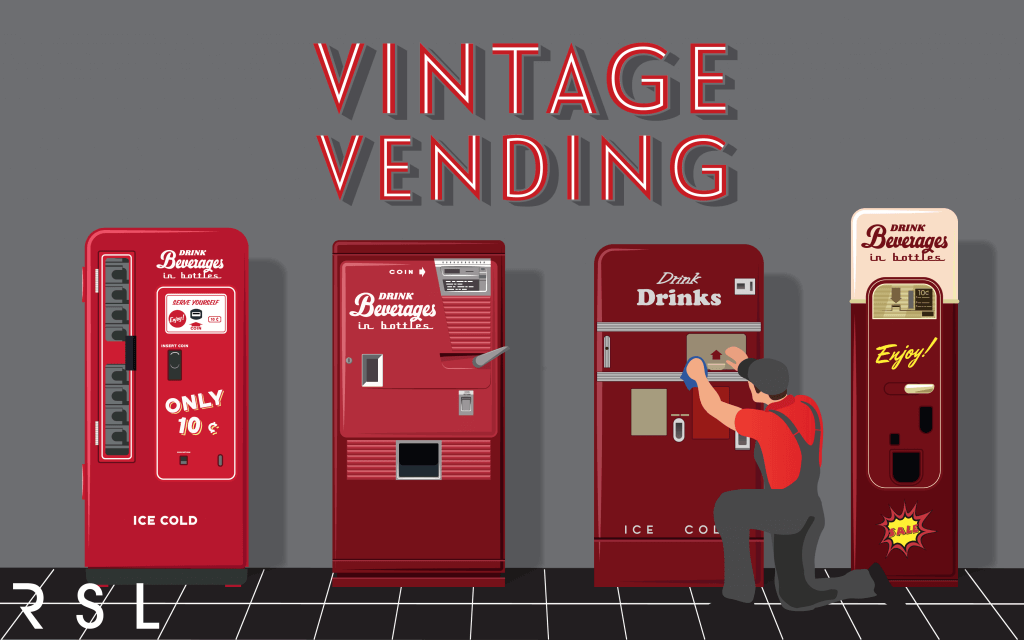 RSL and the modern world
As we are becoming a more cashless society, vending machines continue to become smarter. This wouldn't have been such a success if it wasn't for companies such as Nayax. When you learn more about what vending machines can do, rather than thinking they only dispense snacks or drinks, it opens up a library of achievements that have happened and the infinite possibilities that it will eventually take place in the future.
This is where Refreshment Systems play a part. We have stepped into the future and have partnered with Nayax to use the magic of telemetry to essentially make people's lives easier. This small piece of tech provides a wide range of benefits. Apple Pay, Android Pay, and other mobile payment methods may encourage people to make a purchase, but it's going beyond that.
Monyx enables Nayax operators to introduce consumer engagement into their operations. With cashless payments, you futureproof your business and offer convenience to the customer with the option to pay with an app.
If you want to hear more about our product and services, get in touch with Refreshment Systems on 0800 169 3686.