Can You Place A Vending Machine Just Anywhere?
You probably could technically place smart vending machine anywhere, but it's not quite so simple. First and foremost, you cannot legally place a machine on someone else's property and use their utilities without their permission or a contract.
Second, not every location is ideal for a vending machine. What good is a vending machine that sits idle with no passersby? When starting or expanding a drink vending business, it is important to find the most profitable potential locations.
How to Choose a Profitable Vending Machines Location
In the intelligent vending business, as in the real estate market, success is all about location, location, location. A profitable snack, cold or hot drink business begins with choosing the right locations, which involves some research and some legwork to evaluate traffic, study your competition and secure permission from property owners.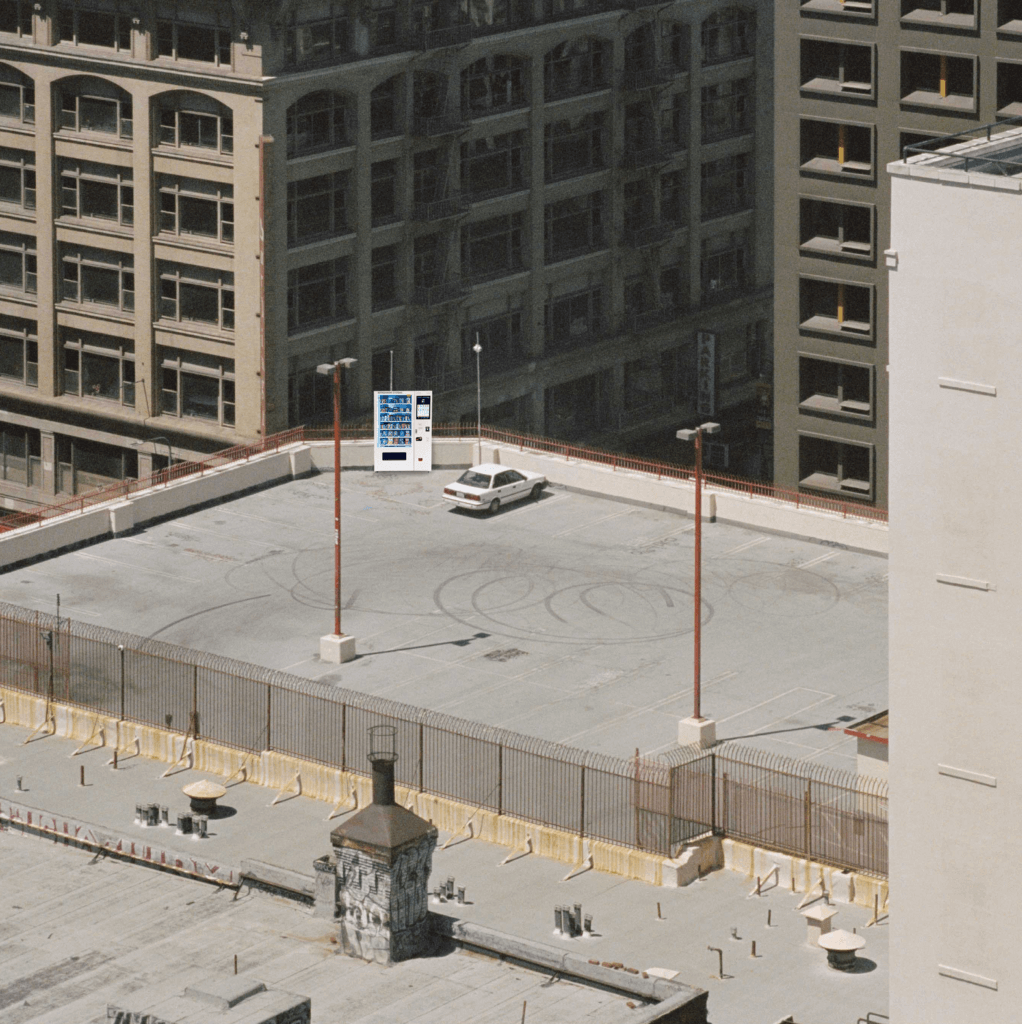 Traffic
Without people, you cannot have a profitable vending machine business. Foot traffic is the key ingredient to a successful vending machine operation. Remember, vending purchases often fall into one of two categories – impulse buys or habitual buys. People either grab something when they are in need of a quick pick-me-up and a snack catches their eye, or they get in the habit of making a purchase from a machine they see every day like in their break room at work, their school or in their apartment.
Permissions
It would be ideal if you could just plug in a vending machine anywhere you found a spot and start earning money. However, you do need permission from property owners and a contract in order to place your vending machines.
In some cases, it will be very easy to land a contract and in other cases, you'll have to jump through quite a few hoops. In many situations, business owners will also want a percentage of the profits of your machines to offset the cost of their utilities and generate some passive income of their own.
10 Best Locations for Vending Machines
So, just what are some of the best locations for vending machines? Every site a vending operator considers should be evaluated individually, but these are ten of the most ideal locations to pursue.
Manufacturing / Distribution Facilities
Manufacturing facilities, industrial parks and distribution centres are all great locations for industrial vending machines. These businesses generally employ hundreds of people over multiple shifts (typically 24 hours a day). Many facilities offer short breaks and staff doesn't generally have time to go off-site to a restaurant. Placing commercial coffee machines and a self serve vending machine in the break room gives them options – and provides the vending business with a great source of steady income.
Offices
Businesses with 50 or more employees are great locations for table top office vending machines. Employees get hungry and thirsty throughout the day and vending machines provide options for people who don't pack drinks, snacks or lunches for themselves, which in today's busy world, includes most people.
Apartment Complexes
Apartment complexes are a flurry of activity with people constantly coming and going 24 hours a day, seven days a week. Many complexes also have laundry rooms, common areas, playgrounds and parks, party rooms, or gyms. These are great locations for bean to cup vending machines since all members of the community have access to those spaces and many residents utilize those areas on a regular basis. One or more locations on the property can be ideal spots to place coffee vending machines with a wide selection of food and beverage products.
Hospitals
Hospitals never close. They are open 24/7, 365 days a year. They also offer three very distinct types of buyers. For patients, vending can offer a nice treat and break from traditional food.
Caretakers and staff love the convenience and choices provided by vending machines–they also don't have time to leave the facility to go to restaurants.
Finally, guests that are visiting and caring for loved ones often turn to snack and drink vending machines for a quick snack so they can spend more time with loved ones. Being open 24/7 with multiple shifts, and multiple buyers are the ideal combination for vending machine profits.
Nursing Homes / Care Facilities
Like hospitals, nursing homes and care facilities are open 24/7, 365 days a year. Residents love the variety of snacks offered and visitors turn to vend as a quick meal or snack option to spend more time with their loved ones.
Finally, most nursing home care staff work longer shifts and have short breaks. This makes new vending machines a perfect option to keep them energized throughout their entire shift. All of these factors lead to a very profitable and high-vend location.
Car Dealerships
The average consumer will spend nearly 3 hours at a car lot/dealership when looking at vehicles. These locations also have very high foot traffic and long hours. On top of car sales, most dealerships offer complete service centres too with average wait times ranging from 1.5 to 3 hours. Not to mention the sales, technicians and service staff all turn to rent vending machines for convenient food and drink options.
All of these factors combined make car dealerships one of the top-grossing locations in order to buy vending machine. Another benefit is that most car dealerships are part of a larger family of dealerships — giving you the perfect chance to expand your business into new locations.
Hotels
Hotel guests are captive audiences. Even if a hotel has a restaurant, not every guest wants a full meal or wants to pay for a full meal. Some hotels have micro-markets, but those are typically in the lobby and not every guest wants to make the trip for a quick snack – especially if they can grab one on their floor. Placing vending machines in the lobby, side entrances and ice machine areas can be a great way to generate continuous revenue. It is often for hotels to choose an option to rent bean to cup vending machines.
Gyms
People who go to gyms work up an appetite and post-workout don't necessarily want to stop at the drive-through next door, they want something healthy. Gyms and fitness centres are ideal locations for healthcare vending machines that offer healthy snacks and drinks that can help people refuel after working up a sweat. The employees who work there also appreciate a vending machine with healthy options, since they are typically hourly workers who only receive short breaks.
Schools, Colleges and Universities
Students are busy – and they have healthy appetites. Schools, community colleges and universities are a flurry of activity every single day. Floor Standing Vending machines in the right locations on school property can be an excellent source of revenue as hundreds of people pass by every day who are in a hurry, who are likely hungry and who want a quick snack while they do work between classes or are in a hurry to get to class.
Schools are particularly ideal for quality food vending machines that sell healthy products because parents and administrators want to ensure students have access to better options than chips, cupcakes and sodas during the day.
College dorms are also excellent spots for cold drinks vending machines. Students stay up late and they don't always want to run out for a drink while they are up working or hanging out with their friends. It's easy to go to a vending machine – especially if the machine can be programmed to take bank cards, credit cards or even real time school meal plan cards.
Retail Stores
In a retail store, there are two specific audiences for fresh food vending machines. First, the customers come in and out of the store. People often get hungry and thirsty while they are running errands and a automated retail vending machine placed near an entrance can be a great way to capture foot traffic and leverage impulse buys. The second audience is the employee base.
Retail employees usually get one or two ten-minute breaks a shift and a short meal break. They usually don't have time to run to a restaurant to grab a meal or snack, and vending solution provide an affordable opportunity to fuel up before going back out on the floor.
In conclusion
Vending machines can bring huge benefits to your business. They all come in different shapes and sizes, so choosing the right one is crucial. If you're looking to add vending services to your business, our dedicated BDM's can work with you to find the best solution for you and your employees.
If you want to hear more about our product and services, contact Refreshment Systems on 0800 169 3686
Or via our contact form.
Check out our social pages for more news and offers that the vending world and RSL are offering.
Our Facebook Page: @refreshmentsystemsltd
Our LinkedIn Page: Refreshment Systems Ltd
Our Twitter: @RefreshmentSys