What to consider when looking for vending for your business
It always feels like a dark day when you are given the envious task of sorting out vending machine for your company. However we are here to make it as easy as possible for you. Ask yourself these 8 questions to make sure that you are fully prepared when arranging your new vending offer:
What do I need to offer? Hot drinks, cold drinks, snacks and confectionery or a mixture of all three? Do you have an in-house canteen or are you competing with the local high street?
Do you want the service to be fully operated for you, so it is hassle free? Or do you have on-site caterers that can fill and clean the bean to cup machine for you?
Where is the best location to put the vending machine(s)? Is it a good footfall area?
How much do you want to charge employees? Or is it to be free and a benefit to employees?
Do employees want a quality coffee shop style drink (bean-to-cup machine)? Or are they happy with a quick value for money (instant) coffee offering?
Do you have any dietary requirements? Should you have a range of gluten free or dairy free products?
What level of service and maintenance cover do you require? Is your site open 7 days a week or will a 5 day cover suffice?
Do you need the vending to bring you an additional revenue stream (with an outlay of a monthly rental and management fee)? Or would you prefer to pay nothing (saving any hassle) and let your operator supply you with a cashbox deal, where they deal with all the machine costs and sales?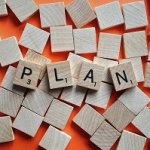 With any investment or change within a company it is so important to plan well to alleviate any problems or issues further down the line.
The biggest tip that we would offer anyone looking to introduce vending to their business would be to properly asses the type of environment where they are looking to position the machine(s) and truly understand the requirements of your end user.
This will bring you the biggest success.
RSL / Refreshment Systems Ltd – National vending machine supplier UK, smart vending machines, intelligent vending machines, coffee vending machines, bean to cup machines, table top machines, office vending machines. Buy, rent or lease vending machine. Vending machine supplier UK.
If you want to hear more about our product and services, contact Refreshment Systems on 0800 169 3686.
Or via our contact form.
Check out our social pages for more news and offers that the vending world and RSL are offering.
Our Facebook Page: @refreshmentsystemsltd
Our LinkedIn Page: Refreshment Systems Ltd
Our Twitter: @RefreshmentSys