Gingerbread Latte Recipe
The Gingerbread Latte Recipe
Ingredients
1 Pump Gingerbread Syrup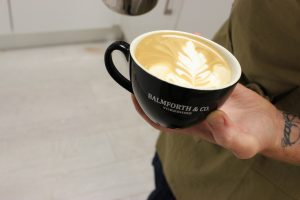 2 Shots Espresso
238ml Whole Milk
How to make:
Warm up milk to a foam with a steam nozzle. Pour the syrup into a large cup and run a double espresso. Pour
hot milk. Serve.
* All measurement for drinks are based on a 9oz drink.
See our delicious range of coffee beans.
Why not place an order today by calling us on
01226 720 482
Or simply fill out the online form here.