Healthy Vending And Vending Machines
Are you CQUIN compliant?
The CQUIN scheme, standing for Commissioning for Quality and Innovation, was introduced in 2009 to encourage change in the NHS by making a portion of income conditional depending on the success of set targets.
The scheme has evolved each year to both develop existing goals and introduce new goals. Now, sitting in 2018/19, the goals are as follows;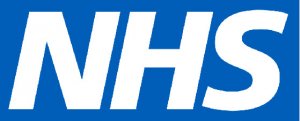 80% of drinks lines stocked must have less than 5 grams of added sugar per 100ml. This includes energy drinks, fruit juices and milk-based drinks (with sugar content of over 10grams per 100ml), showing a 10% increase from year 1
80% of confectionery and sweets do not exceed 250 kcal, seeing an increase of 20% from year 1
At least 75% of pre-packed sandwiches and other savoury pre-packed meals (wraps, salads, pasta salads) available contain 400kcal (1680 kJ) or less per serving and do not exceed 5.0g saturated fat per 100g, an increase of 15% from year 1
With the inclusion of maintaining the following existing goals;
The banning of price promotions on sugary drinks and foods high in fat, sugar or salt (HFSS)
The banning of advertisement on NHS premises of sugary drinks and foods high in fat, sugar or salt (HFSS)
The banning of sugary drinks and foods high in fat, sugar or salt (HFSS) from checkouts
Ensuring that healthy options are available at any point, including for those staff working night shifts
The SSB Scheme
In addition to the goals set out above, each NHS outlet is asked, voluntarily, to reduce the amount of sugar-sweetened beverages (SSBs) sold on their premises, with the aim of the litres of SSBs sold accounting for 10% or less of the total volume of drinks sold in 2018/19.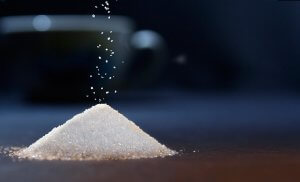 The scheme was introduced in July 2017 and requires each outlet to report to NHS England with the data regarding the volume of SSBs sold.
An update on the current progress of the scheme was given in June 2018, which showed between July 2017 and March 2018, the sale of SSBs reduced from 15.6% to 8.7% of total drink sales. The significant reduction has allowed for the NHS to avoid a total ban on the sale of SSBs at this time.
How can we help?
"At Refreshment Systems Ltd., we aim to enable our customers to make healthier food and drink choices. We offer an extensive product range that supports health and wellbeing, as well as catering to a growing list of dietary and lifestyle requirements. These include products suitable for both vegans and vegetarians, as well as 'free-from' diets such as dairy-free or gluten free. We also stock several products which are free from all 12 declarable allergens.
Many of our products also comply with government and NHS guidelines on healthier eating and snacking. These include limits on sugar in drinks (less than 5g of added sugar per 100ml), reduced portion size for savoury snacks such as crisps (30g bags or less) and lower calorie sweets and confectionery (no more than 250 calories per item)." – Steve May, Commercial Director.
As you can see, we are dedicated to supporting our customers and like to take a partnership type approach, learning all we can about what you require and advising you on the best way to achieve your goals.
With some of our NHS clients we have gone above and beyond the current CQUIN requirements. With 100% of their beverages not exceeding 5g of sugar per 100ml and all of their vended products being free from undesirable additives, artificial trans fats or genetically modified ingredients.
Furthermore, our vending machines can be fitted with a guaranteed vend system so your staff and visitors are never left disappointed. Along with our highly skilled engineers maintaining the machines to ensure smooth operation and, in the event that anything does go wrong, we resolve 80% of breakdowns in as little as 4 hours, and 99% in as little as 8 hours.
The Products
We want to provide 'Awesome Refreshments. Whenever' so, with this in mind, our Buying team have worked hard to bring you an excellent choice of products to fill your vending machines with. We have spent the last 12 months trialling, sampling and tasting the products whilst analysing sales data through our dynamic reporting software.
With a range of planograms to choose from we have ensured great merchandising, stock control and choice for the end user.
The products themselves are incredibly exciting and interesting, some examples are;
Eat Real 
Hummus Chips, Lentil Chips, Quinoa Chips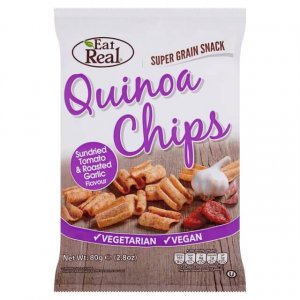 Number 1 healthier snacking brand in the UK
Number 1 spicy snacking brand in UK
Gluten free
No added sugar
Free from all 14 declarable allergens
Lower fat than crisps
Free from artificial ingredients
Kosher certified
Vegetarian and vegan
Oloves
Olives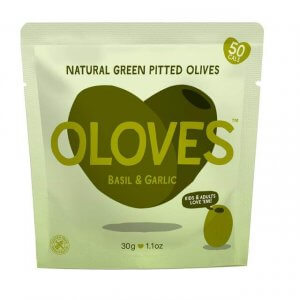 Gluten free
Low in saturated fat
Kosher
Vegetarian and vegan
Free from major allergens
Source of vitamins and minerals e.g Vitamin E and Iron
Winners of Taste Award
High quality premium snack
Oh So Scrummy Cakes
Chocolate Brownie, Rocky Road, Mini Gingerbread, Mini Shortbread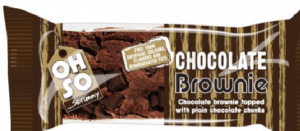 Free from hydrogenated fats
Free from artificial flavours
No GMO
The Chocolate Brownie and Rocky Road offer premium indulgence to customers, a welcome sweet treat for the mid-afternoon slump.
Chocolate brownie, Mini Gingerbread and Mini Shortbread are CQUIN compliant, while also being great for families and sharing.
Not just for hospitals!
There are, of course, many organisations that require healthy vending, so this is available to anyone who would prefer to offer healthy snacks and drinks to their staff and customers. We can offer a totally healthy planogram, a mixture of standard and healthy products or purely standard products.
Offering healthy snacks in the workplace can instil a sense of employer care and responsibility, not to mention the obvious health benefits.
Buy Vending Machine | Rent vending machine | Lease Vending Machine | Stand alone Vending Machine | Multiple location Vending Machines | Your Trusted Vending Supplier
Refreshment Systems Ltd is one of the most trusted vending machine suppliers in the UK. Whichever option you require either Buy Vending Machine | Rent vending machine | Lease Vending Machine | Stand alone Vending Machine | or Multiple location Machines. RSL is always by your side providing the best vending service nationwide.
Benefits of Getting a Coffee, Snack or Drink Vending Machines from Refreshment Systems
There are many advantages of vending . It is a way to keep your colleagues, clients and visitors refreshed throughout the day. It comes with a reduced cost compared to a fully manned refreshment station at work. With RSL, all our machines are fitted with telemetry units to make coffee machine management more efficient, reducing downtime and ensuring your machines are always stocked.
Take workplace refreshments to the next level with buy new vending machines from Refreshment Systems. RSL is a leading National vending supplier. Our unbeatable range of machines can be purchased outright or leased.
You will always have an option to lease vending machine, Buy vending machine or rent vending machine from RSL. Complete freedom of choice and various service packages available up to completely managed vending solution tailored just per you and your customers needs.
If you want to hear more about our product and services, get in touch with Refreshment Systems on 0800 169 3686.
Or via our contact form.
Check out our social pages for more news and offers that the vending world and RSL are offering.
Our Facebook Page: @refreshmentsystemsltd
Our LinkedIn Page: Refreshment Systems Ltd
Our Twitter: @RefreshmentSys