Iced Butterscotch Latte Recipe
Iced Butterscotch Latte Recipe
Enjoy a treat with our Iced Butterscotch Latte Recipe, for those of us that have a sweet tooth, this iced coffee is perfect.
Ingredients
Ice
2 tbsp Butterscotch Syrup
238ml Milk
2 Shots Espresso
How to make:
Steam milk and syrup together. Pour into a tall glass over ice and add brewed espresso. Spoon a thin layer of foamed milk over beverage. Serve.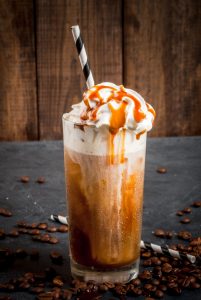 * All measurement for drinks are based on a 9oz drink.
If you want to hear more about our product and services, contact Refreshment Systems on 0800 169 3686.
Or via our contact form.
Check out our social pages for more news and offers that the vending world and RSL are offering.
Our Facebook Page: @refreshmentsystemsltd
Our LinkedIn Page: Refreshment Systems Ltd
Our Twitter: @RefreshmentSys