Improving Restaurant Coffee Standards
Improving the restaurant industries coffee offering
I have been served many bad cups of coffee in my life – when you are an insatiable caffiend this comes with the territory – but it is perhaps surprising that a disproportionate amount of them have come from hotels and restaurants. We are not talking kebab houses and bargain B&B's here either. Eating out or staying in a hotel is a big treat for me and if I'm going to do it, I try and push the boat out a bit. When I finally put the pudding fork down with a contented groan, it is to the restaurant's coffee I turn to make this experience complete. Sadly, I often do so with a heavy heart because I know from experience that a sour flat espresso is going to be the taste that is left in my mouth long after the bill is paid.
 Over a third of the 2400 Michelin starred restaurants in the world use Nespresso pods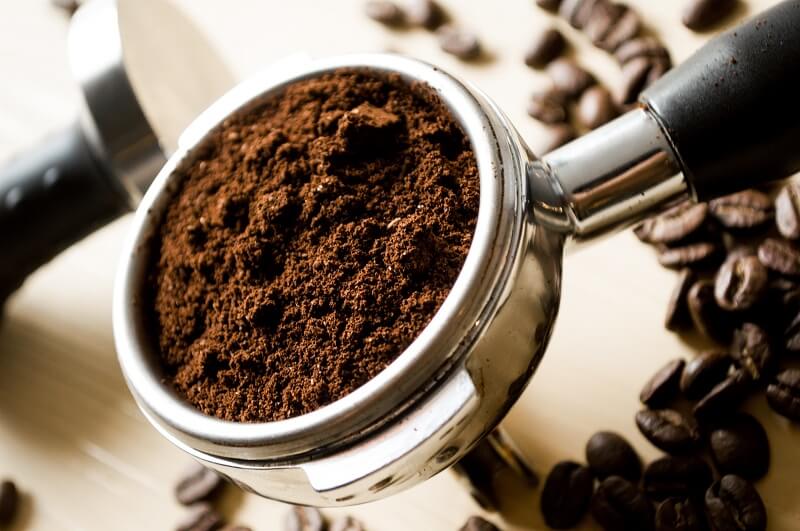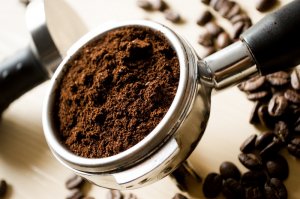 If a restaurant or hotel has a lovingly curated wine list, or a policy of carefully sourcing ingredients you may expect them to take similar care with their coffee offering but this is rarely the case. You may have the company of a knowledgeable sommelier for the evening, or have your cocktails shaken by a master bartender, but more often than not the restaurant coffee will be made by a poorly trained member of waiting staff on tired and dirty brewing equipment. The one Michelin starred restaurant I have had the pleasure of dining at presented 9 courses of mind boggling flavours and textures, all described in loving detail by the waiter. Most of the ingredients had come from the on-site organic garden and yet "coffee" was just the usual non-descript, stale type, served from a silver cafetiere.
The aperitif menu ran to eleven pages but no-one on site could tell me anything about the coffee, let alone offer me a range of options. Coffee industry professionals deride the fact that over a third of the 2400 Michelin starred restaurants in the world use Nespresso pods but in this instance I would have gladly settled for one!
There are many barriers to serving good coffee in hotels and restaurants. Some are understandable and some less so. Espresso is a brewing method that requires skilled servers and a large volume of coffee service to be truly effective. For this reason it is perhaps best suited to café environments, but for any venue that wants to offer espresso based drinks to their diners the bare minimum they can do is invest properly in staff training. Even the shoddiest restaurant would stop short of expecting their serving staff to knock out a main meal if there was no one else at the stove, So why would they expect the same staff to be able to wander up to an espresso machine and brew delicious coffee? It is a skilled operation that needs proper training and regular practise and if this is impossible to implement then perhaps espresso is not the way to go.
I would expect decent restaurants to count skilled baristas among their staff, but failing that a more creative approach to coffee service may be called for. Pod based systems get a bad rap in the speciality coffee industry, unfairly so in some respects. Though they are inappropriate in fine dining establishments, given the challenges inherent to serving traditional espresso they surely have a place in the industry. It is unreasonable to expect customers to pay for pod drinks made by the same machines that they have at home but there is now commercial grade equipment out there that offers the best of both worlds.
One such machine is Amore 1, a single group traditional machine hybrid that takes a range of blended and single origin espresso pods and brews them through a group-handle using a large and stable boiler. Milk for cappuccino and latte can be steamed either manually or using an automated milk wand and the drinks capacity makes it suitable for the busiest of venues. Though I was initially sceptical about this "souped up Nespresso", I was very pleasantly surprised by the quality of both the espresso and the milk foam. It will never surpass a skilled barista using freshly roasted and well sourced beans, but if these are not available then this is a serious alternative.
Alternative Brewing Methods – Filter Coffee
Coffee service at Noma Restaurant, Norway
Personally I would like to see an approach that mirrors that of Noma, considered by many the best restaurant in the world. Accepting the challenges and limitations of espresso coffee, they instead focussed on brewing impeccably sourced pour-over filter coffee in bespoke glassware. In doing so they seek to highlight the importance of origin and process in the way coffee tastes. The food industry has been moving in this direction for years, but coffee service in restaurants is lagging far behind. A simple offering of freshly ground, high quality single-origin coffee as a filter or cafetiere can even be prepared at the table for maximum impact. The regional variations in flavour, body and aroma can be explained to diners by the server and coffees could even be matched to the dessert offerings, just as wine is matched to the starters or mains. Whatever the answer, it is a question that hotels and restaurants would do well to ask themselves. It won't be long before diners or guests begin to seriously question why it should be that they can have better coffee at home than when they are eating out. Coffee is normally the last thing you drink after a meal or overnight stay, so it would be wise to ensure that for your customers this lingering memory is a happy one.
RSL / Refreshment Systems Ltd – National vending machine supplier UK, smart vending machines, intelligent vending machines, coffee vending machines, bean to cup machines, table top machines, office vending machines. Buy, rent or lease vending machine. Vending machine supplier UK.
If you want to hear more about our product and services, contact Refreshment Systems on 0800 169 3686.
Or via our contact form.
Check out our social pages for more news and offers that the vending world and RSL are offering.
Our Facebook Page: @refreshmentsystemsltd
Our LinkedIn Page: Refreshment Systems Ltd
Our Twitter: @RefreshmentSys