The Nightingale Ward Beverage Trolley
Our Nightingale Ward Beverage Trolley, designed with you in mind.
We have worked hard to produce a ward beverage trolley that not only looks great but can also withstand the rigours of a tough hospital environment. Using first-hand market research, every detail has been carefully considered; from the boiler capacity to ample lockable storage, as well as compliance with NHS standards concerning manoeuvrability and weight.


WARD BEVERAGE TROLLEY EXPERIENCE
---




---
What are the benefits to you?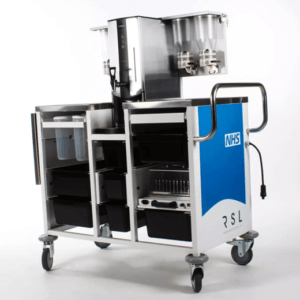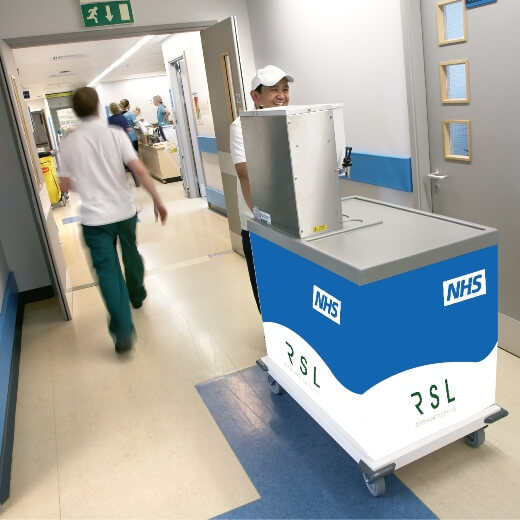 Easy to clean – a durable stainless-steel surface, making it easy to clean
Large Work Surface – plenty of space to prepare food and drinks – with 35% more space than our previous model
Secure – the option of lockable doors, drawers and cashbox
Easy to manoeuvre – the lightweight frame makes it easy to manoeuvre around busy wards. The new Nightingale trolley is 20% lighter than our previous trolley.
Large Boiler Capacity – with a 15-litre boiler capacity – the trolley can deliver a large number of drinks on every round.
Personalised – the ability to personalise the panels with your Trust name and design
Compliance – Fully conforms with the most stringent health, safety and fire regulations
Innovation – with a 'still plugged-in' feature – it means that there is no damage from 'walkaways'
Maintenance Efficiencies – meaning that much less maintenance is required during the trolley's lifespan
Added extra – Available with heated toast compartments (with capacity up to 20 slices of toast)
See our dedicated Healthcare page here.
Contact us today to find out more about receiving the ward beverage trolley for free while buying ingredients from Refreshment Systems.
To view the cleaning guide and toast warmer operating manual click here