Millennials Killed Chain Restaurants and Mayonnaise and Gave us Sustainability and Ethics – Guest Blog
Millennials and Coffee
In recent years the reputation of the Millennial generation has suffered- they are now regarded as vicious murderers, who killed doorbells, brestaurants, lunch, marriage and many other sacred Baby-Boomer concepts. But amidst their killing spree, Millennials gave a vital push to other trends, including; brunch, ethics, veganism, environment preservation and coffee, all favoured by the generation which is just about taking control over the world. The 90s-born generation loves coffee so much that "Coffee demand is robust and growing at around 1.5 percent per annum", according to Carlos Mera Arzeno, a commodities analyst with Rabobank International in London.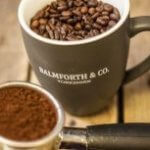 In fact, the Millennial's behaviour has transformed the coffee market in many ways. According to "
The NCA Generational Report: Coffee Through the Ages
" Millennials are shifting towards drinking Gourmet coffee, top-tier Arabica beans which make for high-quality, premium beverages. The regular store-bought coffee is no-longer favoured, as young people would rather order online and enjoy specialist blends which come with a
Fairtrade
guarantee. In numbers, this means 70% of past-day coffee consumed by Millennials were gourmet beverages. Additionally, 32% of Millennials consumed an espresso-based beverage yesterday, which is higher than any other demographic. Drinking espresso ensures that the full flavour of the coffee will be released on the palette, which simultaneously explains why the younger generation searches the market for exceptional-quality brands.
Ethics and Coffee
Millennials also look for the ethical side of the business they are investing money in.  They would rather pay more for coffee if the brand can prove that it treats its farm workers in an ethical way- paying reasonable wages and ensuring the workers have established rights. Sustainability is another key factor for the young generation, as being eco-friendly is considered not a choice but a must nowadays. Biodegradable packaging,
PEFC
(Programme for the Endorsement of Forest Certification) or
RAC
(Rainforest Alliance Certification) awarded cups- these are just examples of the kind of insurance required nowadays in order to market your coffee business successfully to under thirty-year-olds.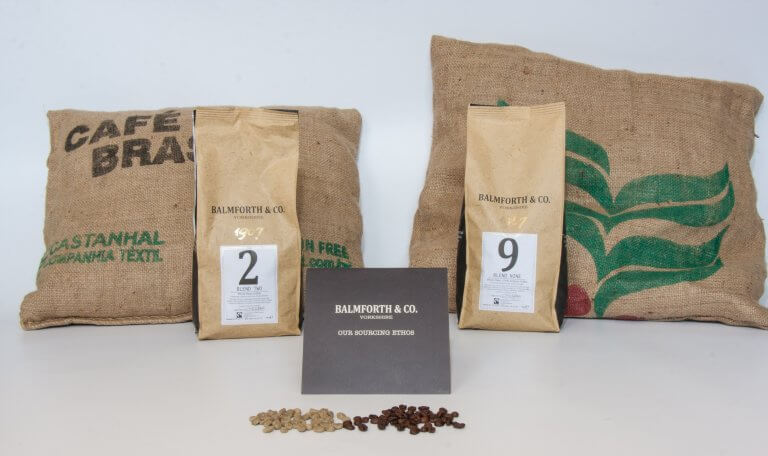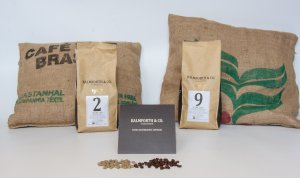 Jonny Forsyth, global drinks analyst at research company
Mintel
says that Fairtrade and ethical practices are now required by the average consumer, as the customers are now willingly choosing to abandon companies which do not implement sustainable practices.
What Kind of Establishment?
Last but not least Millennials are supporters of family-run and independent businesses. Growing up in a world of big brand names, young people know how hard it is to start up your own and remain in the market. And they are ready to sympathise and support- they want to build personal relationships and trust with the businesses they choose to support- from their holiday stay at a family run hotel to their morning coffee- the money for which will support a farmer's family. Joseph Anthony, CEO,
HERO Group
says: "As buzz terms stemming from the millennial generation like 'shop local' continue to catch fire, small businesses remain at a tremendous advantage for wooing millennial consumers."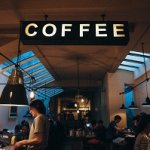 We can agree that it is true that Millennials have opposed many concepts considered vital for the previous generation. Instead, they introduced terms like sustainability, premium coffee and ethical business models, which at first might come off as a pretentious way to stand out from the crowd. But as a popular TV character says: "I reckon every new idea was modern once. Until it wasn't." And with over 12 million people in the UK being between the age of 19-32, the change is bound to become the rule over the next few years.
Written by Polly Vodenicharova
Or via our 
contact form
.
Check out our social pages for more news and offers that the vending world and RSL are offering.
Our Facebook Page: 
@refreshmentsystemsltd
Our LinkedIn Page: 
Refreshment Systems Ltd
Our Twitter: 
@RefreshmentSys
If you want to hear more about our product and services, contact Refreshment Systems on 0800 169 3686.
Or via our 
contact form
.
Check out our social pages for more news and offers that the vending world and RSL are offering.
Our Facebook Page: 
@refreshmentsystemsltd
Our LinkedIn Page: 
Refreshment Systems Ltd
Our Twitter: 
@RefreshmentSys