The 1st Annual Refreshment Systems Awards Ceremony
A Great place to Work
Here at Refreshment Systems we make an effort to recognise our valued employees so this year we hosted our 1st awards ceremony at the Hilton Hotel in Leeds. The night went off without a hitch (well… almost) with a fantastic turn-out in a superb setting. Comedian Barry Williams set the ball rolling for a memorable night right from the start with his warm and witty introduction to the evening's events.
More than half our workforce were nominated by their colleagues for at least one award and this was reflected in the rapturous applause which greeted each and every recipient. And the award goes to…
Operative of 2012-13 – Phil Baker
"I was really surprised – my wife says we're spending the money on suitcases for Tenerife"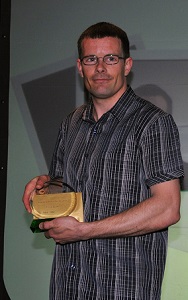 Engineer of 2012-13 Jonathan Mallows
"I was just doing my job, I didn't expect this."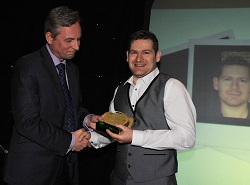 Salesperson of 2012-13 Debbie Edwards
"It's just fantastic – I honestly didn't know I was in for it!"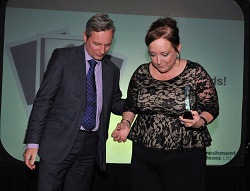 Manager of 2012-13 Jane Turner
"It's come after a really tough couple of weeks at work – I'm gobsmacked!"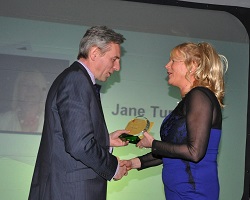 Trusted Workmate – Zoe Simpson
"It brought a tear to my eye. I wouldn't want to work anywhere else."
True Professional – Sandra Burke
"I don't feel I deserved it – I'm shocked."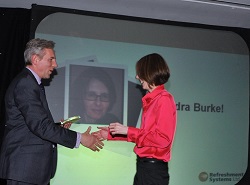 Long Service Award
These went to our employees with more than 30 years' service:
Steve Cringle
"It's great to get recognised. I've been here a long time"
Steve Wright
"We are a people company. I want to be here till I retire"
Sandra Burke
"I'm shocked! I really enjoy working here"
Lynne Strothers
"It's what it stands for. We're not just employees – we're a family"
Tony Healey
"It's absolutely fantastic! I don't agree with awards, but I've loved tonight"
Special Recognition Award
The final three awards were presented by our MD
Alistair Balmforth. He outlined the reasons for his choices: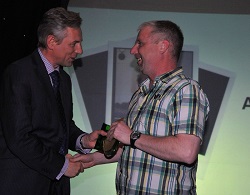 Unsung Hero – Adrian Greenwood
"for someone whose integrity and reliability should not be underestimated"
Special Recognition – Amy Isles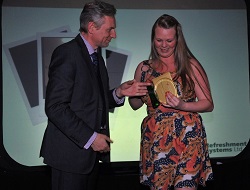 "for her superb achievement in landing the United Utilities deal"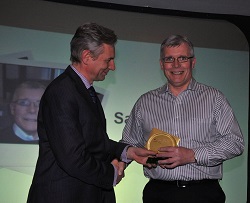 Employee of 2012-13  – Sandy Rankin
"for someone who is company minded, helpful, polite and full of integrity"
This recognition is part of the reason why our staff turnover is so low. We have a vast amount of experience in our industry which is part of why we can can give outstanding service to each and every one of our customers and clients. We're always expanding and if Refreshment Systems sounds like a place you'd like to work WITHIN A VENDING WORLD INDUSTRY , keep an eye on our vacancies section.
Thanks to all involved on the night!