The Future of Vending Machines: Innovations and Trends
Vending machines have come a long way since their inception in the late 19th century. What started as simple machines dispensing gum and candy has now evolved into a multi-billion dollar industry. With advancements in technology and changing consumer preferences, vending machines are undergoing a transformation. In this article, we will delve into the future of vending machines, examining the most recent advancements and patterns that are influencing the sector.
Integration of Artificial Intelligence (AI)
AI-powered vending machines can analyze customer data to offer personalized recommendations.
Machine learning algorithms can optimize inventory management and predict demand patterns.
AI can enable facial recognition for personalized payment options and targeted advertising.
Internet of Things (IoT)
Connectivity
IoT-enabled vending machines can be remotely monitored and managed.
Real-time data collection allows for proactive maintenance and inventory management.
IoT connectivity enables cashless payments and digital wallets.
Health and Wellness Revolution
Healthy Vending Options
Vending machines are now offering a wide range of healthy snacks and beverages.
Organic, gluten-free, and vegan options cater to the growing demand for healthier choices.
Nutritional information is displayed prominently to help consumers make informed decisions.
Fresh and Local Products
Vending machines are partnering with local farmers and suppliers to offer fresh produce.
Farm-to-vending initiatives promote sustainability and support local communities.
Freshly prepared meals and salads are now available in vending machines.
Interactive and Engaging Experiences
Touchscreen Displays
Touchscreen interfaces provide a user-friendly and interactive experience.
Customers can browse through product information, reviews, and recommendations.
Customizable options allow users to personalize their orders.
Gamification and Rewards
Vending machines are incorporating gamification elements to engage customers.
Loyalty programs and rewards incentivize repeat purchases.
Interactive games and challenges make the vending experience more enjoyable.
Cashless Payments and Contactless Technology
Mobile Wallet Integration
Vending machines are integrating with popular mobile payment platforms.
Customers can make purchases using their smartphones or smartwatches.
Mobile wallets offer convenience and security.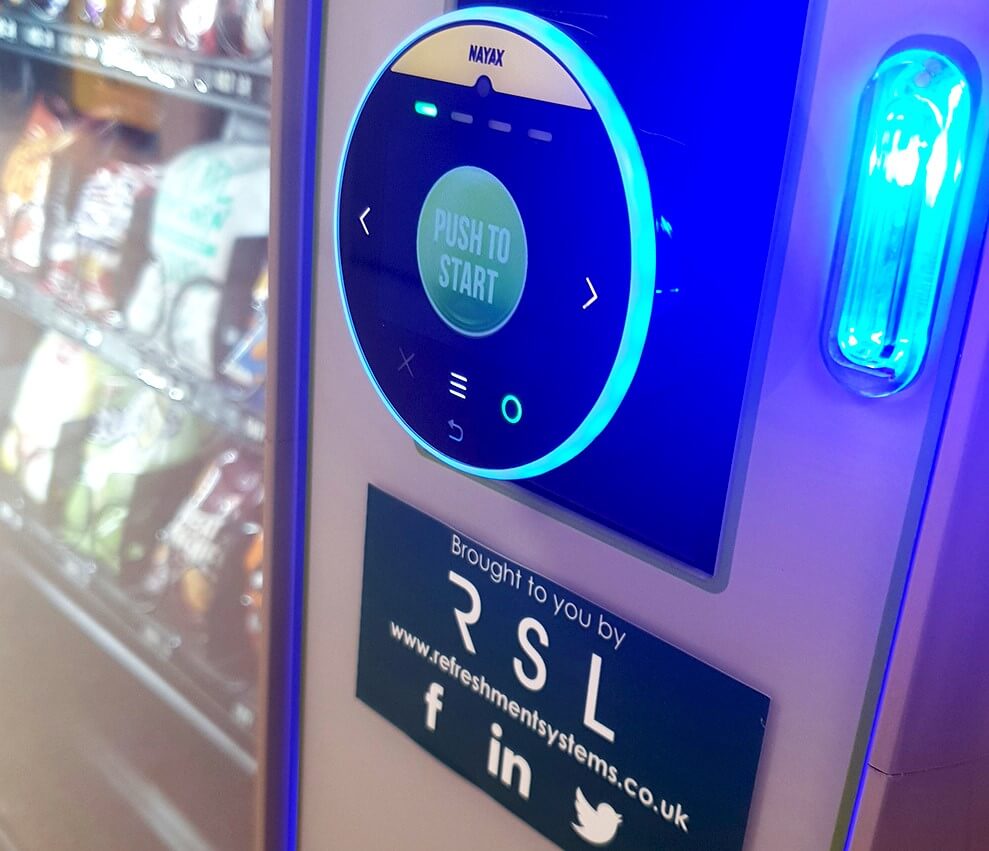 NFC technology allows for contactless payments using credit or debit cards.
QR codes and barcode scanning enable quick and easy transactions.
Contactless payments reduce the risk of spreading germs and promote hygiene.
Conclusion
The future of vending machines is exciting and full of possibilities.
AI, IoT, and wellness trends fuel vending machines' evolution into customer-centric smart devices.
Interactive experiences, cashless payments, and contactless technology are transforming the way we interact with vending machines. As technology continues to advance, we can expect even more innovations and trends to shape the future of this industry.
According to the European Vending & Coffee Service Association, there are over four million vending machines across Europe, generating over $16 billion in turnover.
https://www.ccv.eu/en/2023/the-rise-of-smart-vending-machines/