It's Cold Outside
Warm up with a Vanilla Latte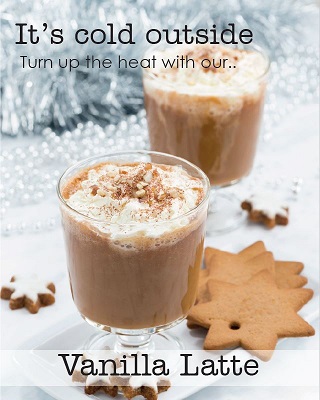 With temperatures dropping quite dramatically across the country, warm your customers up with a delicious vanilla latte. Take a look at the recipe below for a quick step guide:
Ingredients
1 pump vanilla syrup
2 shots espresso (we recommend Balmforth and Co Blend 1 for this recipe)
238ml whole milk
How to make
Warm up milk to a foam with a steam nozzle
Pour the syrup into a large cup and run an espresso, then add hot milk
Garnish with a toffee sauce
Serve
If you are missing any of the ingredients above, place an order with the team today! Call: 01226 720 482 or send us an
email
. RSL / Refreshment Systems Ltd – National vending machine supplier UK, smart vending machines,
intelligent vending machines,
coffee vending machines, bean to cup machines, table top machines, office vending machines. Buy, rent or lease vending machine. Vending machine supplier UK.
If you want to hear more about our product and services, contact Refreshment Systems on 0800 169 3686.
Or via our 
contact form
.
Check out our social pages for more news and offers that the vending world and RSL are offering.
Our Facebook Page: 
@refreshmentsystemsltd
Our LinkedIn Page: 
Refreshment Systems Ltd
Our Twitter: 
@RefreshmentSys