What is Palm Oil?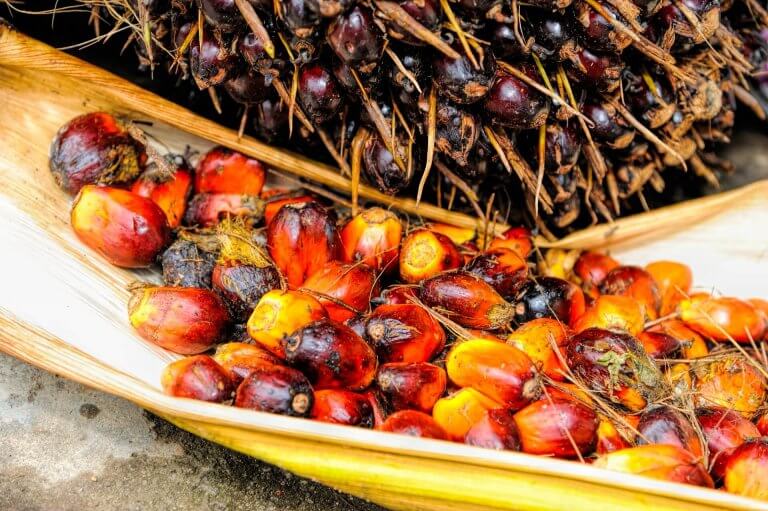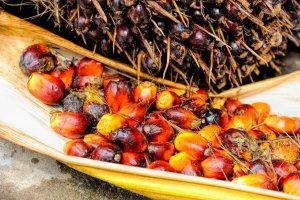 Palm oil is cheap and efficient, making it the world's most widely used vegetable oil
Widely used in the production of cakes, chocolate, biscuits
Up to 50% of products on sale in supermarkets throughout the UK contain palm oil
The Good
Palm Oil trees are highly productive, with a higher yield per square kilometre than any other edible oil. This makes palm oil trees the most efficient use of land for oil (produces twice as much as coconut trees and thirty times as much as maize)
Palm oil can be environmentally friendly, if it is grown and sourced sustainably
The Bad
Rapid growth in demand for palm oil has resulted in a rapidly expanding and unregulated industry. This is a particular problem in Malaysia and Indonesia, where 85% of all palm oil is produced
Vast swathes of rainforest have been cleared to make way for palm oil tree plantations
These plantations do not contain the same levelof biodiversity as the rainforest and cannot support the same native wildlife(including orangutans, tigers, elephants, rhinos and various other flora andfauna). This leads to falling wildlife numbers. Many of these species arealready classified as endangered or critically endangered
The tropical peat soils beneath the rainforestsare cleared and drained to create the plantations. This releases extra carboninto the atmosphere, contributing to greenhouse gas increases and globalwarming
In some cases, land was forcibly taken fromcommunities and developed into plantations
Worker's rights within the palm oil industry arequestionable, with malpractice and dangerous working conditions widespread
The Challenge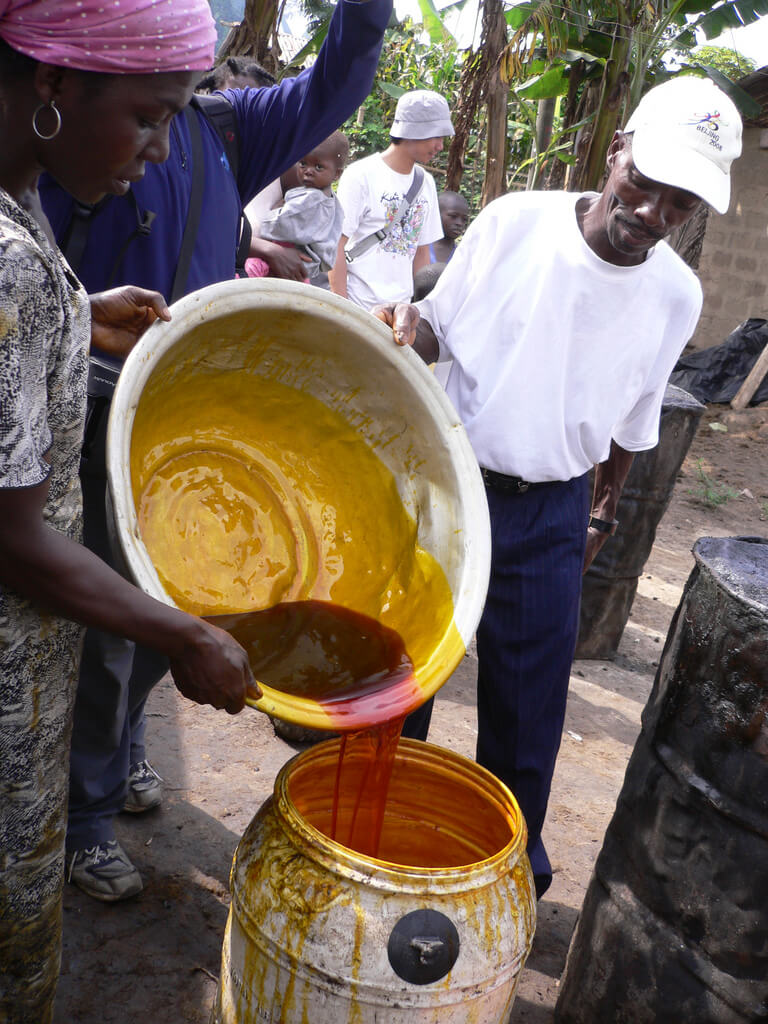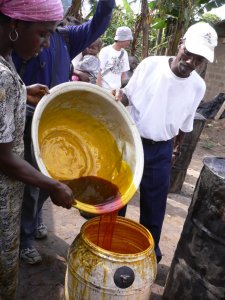 We cannot all stop using palm oil, as we need an alternative to continue to meet global demand for vegetable oils
The alternatives (e.g. coconut, olives, sunflowers, rapeseed, and maize) are not as productive per square kilometre. As such, more land would be required to be converted to agriculture to meet global demand. This would arguably create larger environmental issues
This land has an opportunity cost. To meet the extra demand for land required to produce the same quantity of other vegetable oils, rainforests or other environments/habitats could be destroyed. This would impact on biodiversity
This extra land would all need watering, fertilizing, and intensively farming –leading to soil erosion, depletion, pollution and damage to natural water resources
It is a misconception that forcing manufacturersto stop using palm oil will address all of the problems associated with itsproduction. As well as the environmental impact linked to the intensive farmingof oils producing a lower yield, there would be social impacts as millions ofpeople work within the palm oil industry
The Solution
Palm oil producers have worked with a number of organisations to produce and source palm oil more sustainably
Roundtable for Sustainable Palm Oil (RSPO) is an organisation aiming to make sustainable palm oil the norm. They aim to engage and commit all stakeholders within the palm oil supply chain, from consumers and manufacturers, to palm oil producers and governments, to the use of sustainably sourced palm oil
The RSPO has produced a set of environmental and social criteria to certify palm oil produced sustainably. When Certified Sustainable Palm Oil (CPSO) criteria is followed, negative impacts of palm oil are minimised
The principles and criteria include:

No primary forest, area of significantbiodiversity or fragile ecosystems can be destroyed

Reduced use of pesticides and fires

Fair treatment of workers

Consultation with local communities over landuse
Refreshment Systems Ltd. position on palm oil products

"Refreshment Systems Ltd. is aware of the environmental and social issues surrounding the use of palm oil in a wide range of consumer goods, including many household snack products.

However, we do not believe a palm oil boycott is the answer. We recognise the importance of the palm oil industry in supporting the economies of developing countries, as well as creating jobs and opportunities for local people. Additionally, palm oil is the preferred choice for manufacturers due to its versatility, it is the highest yielding vegetable oil and is also the cheapest to produce. We believe transformation of the palm oil industry to create a socially and ethically responsible, environmentally sustainable and fully traceable supply chain would be preferable.

RSL supports responsible and sustainable production and practices, as certified by independent organisations such as the Roundtable for Sustainable Palm Oil (RSPO), who work in collaboration with other key stakeholders such as governments, manufacturers and consumers.

We will endeavour to work with companies who can demonstrate an ongoing commitment to the responsible sourcing of palm oil from sustainable sources. This is in alignment with our core values of responsibility and integrity in business, as well as reflecting our ongoing commitment to carbon zero practices."

Alistair Balmforth, Owner/Managing Director at Refreshment Systems Ltd
Palm oil statements from suppliers:
Nestlé: https://www.nestle.com/csv/raw-materials/palm-oil
Goal is 100% responsibly sourced palm oil by 2020.
Goal is 100% sustainability and 100% transparency across the industry (e.g. oil traceable to mill, from suppliers with published sustainable best practices, labour rights protection, no deforestation.)
100% of palm oil has been from CPSO certified sources since 2013.
http://www.unitedbiscuits.com/wellbeing/faqs/
100% of palm oil has been from CPSO certified sources since 2010.
Mobberley Cakes:
100% of palm oil used is sustainably sourced.
General Mills: https://www.generalmills.com/en/News/Issues/palm-oil-statement
100% of palm oil has been from CPSO certified sources since 2010.
Oh So Scrummy:
No palm oil in use, but also RSPO certification.
Wicked Cakes:
No palm oil in use within Country Fruit cake or Lemon Drizzle Cake.
Haribo:
No palm oil in use within Haribo Starmix.
Cofresh:
No palm oil in use in Lemon and Chilli Grills or the Quinoa, Hummus or Lentil Chips.
PepsiCo: http://www.pepsico.com/sustainability/palm-oil
Goal is 100% sustainably sourced palm oil by 2020. Will hit 50% RSPO certified by end of 2018.
Tayto:
100% of palm oil used is CPSO sustainably sourced. Use very little.
KP Snacks: http://www.kpsnacks.com/responsible-business/social-responsibility/
100% of palm oil used is sustainably sourced.
Jimmy's Popcorn:
No palm oil used. Sunflower oil used.
Oloves:
No palm oil used. Sunflower oil used.
Quibbles:
No palm oil used. Baked not fried.
If you would like to find out more or speak to a member of the team, contact us on 0800 169 3686 or click below to make an online enquiry
Co-author – Ellie Pinfield, Buyer – Refreshment Systems Ltd.Sources: Chester Zoo (https://www.chesterzoo.org/support-us/palm-oil/about-palm-oil), RSPO (Roundtable on Sustainable Palm Oil)