Which self-serve coffee machines are best for petrol stations?
Ask Yourself a question, Which self-serve coffee machines are best suited for petrol stations?
From planning your car journey to spending hours on the road, it may seem beneficial to plan, but ignoring tired eyes isn't an option. A short break is what you need to feel refreshed and able to get back on track. Coffee machines situated in petrol stations can be a great way to invite people who have been driving for a long time.
Nevertheless, coffee machines are a good boost for these businesses, but how would you know which petrol station coffee machine is for you?
Take a break
Taking a break to get a coffee can be crucial to staying awake once on the road again. The negative is bad-tasting coffee that costs more than your regular coffee shop. Drivers want to feel refreshed during their break and not continue their journey with a bad taste in their mouths.
It is that moment after a long trip, when they can lay back, stretch their backs and relax with, what every customers expectation would be, the best coffee of the day. Everything counts: the smell, the taste, temperature, strength.
Automation is never a bad Idea. Intelligent coffee vending machine can certainly help with this matter and make you a nice coffee which will feel and taste just right and will certainly be served with the right temperature.
Ask yourself! How many time have your coffee been way too hot to be consumed?
Have you ever expected that coming? What were your first thoughts? And have you felt happy taking that first sip?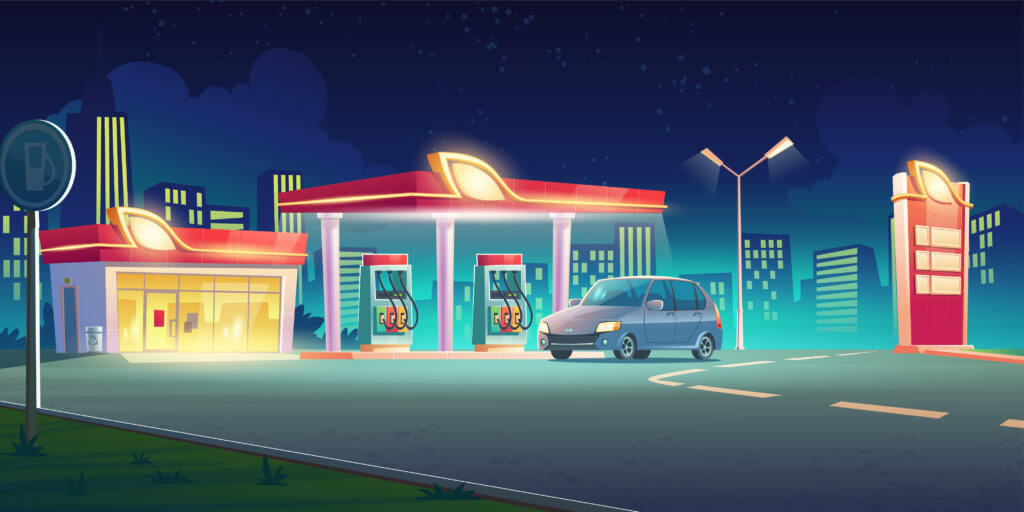 Coffee shop quality
Coffee vending stations offer coffee shop quality hot beverages from a sleek and compact self-service unit. Equipped with premium innovative technology that gives you a complete insight into performance, our coffee vending machines offer contactless and coin-operated payments. Our commercial coffee machines deliver the ideal solution for any space. Making it as compact and easy as possible.
Finding the right solution
Adding a smart coffee machine into your estate 100% needs to meet your requirements. It's no quick task. The journey begins when you get in touch with the BDM. From there, they will work with you to provide a bespoke service tailored to your business.
High performing machines
Our telemetry-powered table top coffee machines provide an exceptional hot drinks experience. Choose from our range of bean-to-cup machines, instant coffee vending machines or traditional espresso machines that can power your tired customers.
The ideal self serve vending machines suited for petrol stations can range from, Rex-Royal S1/2, the Vitro collection, Sego, Flavia, and the Touch 4 to NEO.
In conclusion
Adding an intelligent vending coffee machine into your business can be a great way to boost custom at the petrol station. Discover the elegant and compact machines that can provide customers with next-level tasting coffee.
Buy Vending Machine | Rent vending machine | Lease Vending Machine | Stand alone Vending Machine | Multiple location Vending Machines | Your Trusted Vending Supplier
Refreshment Systems Ltd is one of the most trusted vending machine suppliers in the UK. Whichever option you require either Buy Vending Machine | Rent vending machine | Lease Vending Machine | Stand alone Vending Machine | or Multiple location Vending Machines. RSL is always by your side providing the best vending service nationwide.
Benefits of Getting a Coffee, Snack or Drink Vending Machines from Refreshment Systems
There are many advantages of vending . It is a way to keep your colleagues, clients and visitors refreshed throughout the day. It comes with a reduced cost compared to a fully manned refreshment station at work. With RSL, all our machines are fitted with telemetry units to make coffee machine management more efficient, reducing downtime and ensuring your machines are always stocked.
Take workplace refreshments to the next level with buy new vending machines from Refreshment Systems. RSL is a leading National vending supplier. Our unbeatable range of machines can be purchased outright or leased.
Get in touch with our team now to get started.
You will always have an option to lease vending machine, Buy vending machine or rent vending machine from RSL. Complete freedom of choice and various service packages available up to completely managed vending solution tailored just per you and your customers needs.
If you want to hear more about our product and services, get in touch with Refreshment Systems on 0800 169 3686.
Or via our contact form.
Check out our social pages for more news and offers that the vending world and RSL are offering.
Our Facebook Page: @refreshmentsystemsltd
Our LinkedIn Page: Refreshment Systems Ltd
Our Twitter: @RefreshmentSys