Why Are Espresso Machines So Loud?
Have you ever been to a coffee shop where the espresso machine seems to be the most noticeable noise in the room? Although this noise may seem a little irritating, there are good reasons why espresso machines are so loud.
Do you have a loud espresso vending machine at home and are concerned that the sounds it makes aren't "typical"? Are you interested in the process of making an espresso?
This article will provide you with a plethora of information regarding espresso coffee machines and the noises they make.
While we all prefer a little peace when preparing our morning espresso or waiting in line for our caffeine jolt before heading to work, some things are out of our control.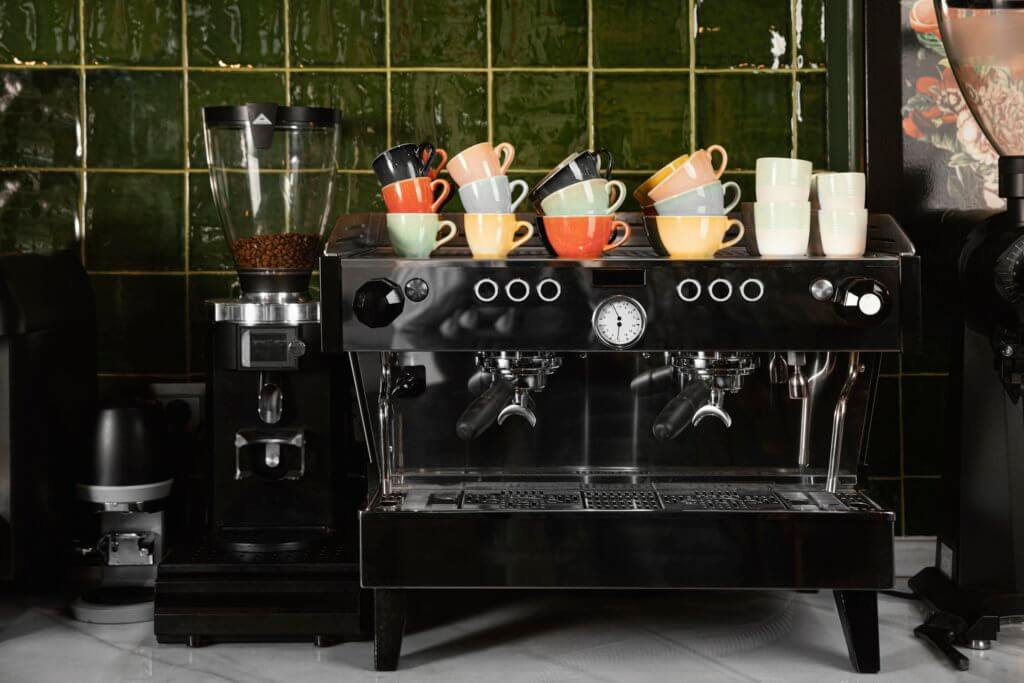 Even with modern technology and advancements that keep appliances and other daily products quiet, some are still out there that require loud sounds to perfect the job.
Some reasons an espresso machine makes noises are very common and required; other reasons may have a solution to reduce the unwanted sounds.
Grinding the Beans
Frothing the Milk
Brewing the coffee
Broken parts
Clogged valves
Pump Problems
The list above shows the top 6 common culprits of a noisy espresso maker. Now we will get into a little more detail as to why they make so much sound and whether or not it should be cause for concern.
Grinding The Beans
As you can imagine grinding whole coffee beans isn't a silent task. Most espresso coffee vending machines have their coffee grinders and prepare the coffee beans for each use, creating a full flavour and fresh espresso.
When you grind coffee beans, whole beans are placed into an attached machine, similar to a blender) chopping away at the bean until it is finely ground up, providing the best way possible to extract the robust ingredients for the perfect coffee blend.
Frothing And Steaming Milk
Many people love the frothed (or steamed) milk that sits on top of a freshly prepared espresso or cappuccino. Espresso machines come with steam wands to get the smooth, silky, and bubbly consistency in milk.
When preparing these beverages, you slowly push the steam wand into your cup of milk; it will begin breaking down the fats in the milk, expanding them, and creating micro-bubbles.
The steaming process is fascinating, and it prepares a flavorful, rich addition to your espresso. However, it can get a little noisy.
Brewing
Espressos require a substantial amount of brewing to extract the bold and robust flavours from the coffee beans. While not all espresso office vending machines make a lot of noise during this process, some can.
The nosiest part of the brewing process is towards the end when the last drops of water and coffee emerge from the pot, and the compressed air and steam are finally released.
Loose Parts
If your espresso machine's noise seems more mechanical, it may be from loosening or broken parts. There are a lot of jobs placed on an espresso machine, requiring many pieces and accessories.
If your espresso machine is clanging, jiggling, or sounds like metal hitting metal, it would be a good idea to look over the machine from top to bottom. Ensure all tubes, valves, connectors, and other removable parts are securely attached.
Clogs
If you are concerned about the sounds coming from your espresso machine, a great place to check is the valves and block. If the valves are clogged up or stuck open, this will release built-up steam, causing a loud sound to escape.
If your thermal block (aka boiler) is clogged up, it will force the machine pump to work much harder, creating a loud and annoying sound.
Pump Problems
If the pump isn't performing correctly and the pressure is too high, this will create a lot of noise. If you cannot adjust the pressure valve, there may be damage somewhere in the pump, and it needs to be repaired or replaced.
How To Reduce Loud Noises In An Espresso Machine
Unfortunately, we can not suggest a silent espresso machine; some of these sounds are just par for the course. However, you can do a few different things to reduce the noise to make preparing your favourite drinks a little less frustrating.
Maintenance
First and foremost, keeping up on vending machine maintenance is the number one way to reduce any unnecessary noises coming from an espresso machine.
Keep up cleaning all of the parts and pieces thoroughly inside and out. The directions on coffee machine maintenance will be different based on the type of espresso machine you have. Hence, you should refer to the owner's manual to get proper care instructions.
Things you should be checking on a noisy machine include:
Pumps
Valves
Coils
Solenoids
Blocks
If any of these parts are broken or damaged, repairing them should eliminate the noise issue. You can find these parts at most home improvement or hardware stores, or you can find them on the manufacturer's website.
An example of a quick fix that you can try is checking the feet on your espresso machine to make sure the vibration hasn't loosened them. This may cause them to wiggle around the countertop more.
Turn Up The Music
Sometimes we just have to sacrifice a little to enjoy the finer things in life. So instead of getting frustrated with the extra sounds coming from your espresso maker, drown them out.
s long as nothing is mechanically wrong with your machine, turn up the music and maybe even dance around the kitchen, improving your moods and boosting your metabolism while waiting for your drink.
So, Is It Normal For Espresso Makers To Make Noise?
To some degree, it is normal for an espresso maker to make vibrating, grinding, and blending sounds. You may hear the brewing process with some brands, and you may not listen to it with others.
As long as your machine is working correctly, their noises are probably nothing to worry about.
If you want to hear more about our product and services, contact Refreshment Systems on 0800 169 3686
Or via our contact form.
Check out our social pages for more news and offers that the vending world and RSL are offering.
Our Facebook Page: @refreshmentsystemsltd
Our LinkedIn Page: Refreshment Systems Ltd
Our Twitter: @RefreshmentSys