Technology in Vending
Remember the old, clunky, sharp-cornered, brightly-coloured vending machines filled with bottles of Coca-Cola and Walkers cheese and onion crisps?
Vending has come a long way. Many may think it is still as dull as it was back then, I'm going to attempt to explain why you are wrong!
If you asked me a year ago what had changed in vending, both in terms of the technology and the products these fascinating machines hold, I wouldn't have had a clue. Now, I can tell you, the answer is…A LOT.
I joined RSL as a total rookie in the field, and the learning curve has been steep. Surrounded by long-term company advocates, the information passed down can be overwhelming, but incredibly interesting and helpful. To give you an idea of the massive changes over the years, read on…
Amazingly, you no longer have to wait half an hour for your can of pop to settle down after slamming to the bottom of the vending machine. The Bevmax cold drinks machine carefully extends a robotic arm, selects the requested beverage and gently places it into the tube for collection.
Then we have 'SureVend', a system in which the end user will never be disappointed by a failed delivery and wasted money. Laser beams placed at the entrance to the bucket are broken by the product falling through them, signalling to the machine that a delivery has been made and the money paid can be retained. However, if the beams are not broken after payment is made, this indicates a failed delivery, and the money will be refunded. Great customer satisfaction.
Fancy a few items from the snack vending machine? There is now a shopping cart option on modern vending machines, wherein you can add multiple items for purchasing, such as a packet of crisps, peanuts, a bottle of sparkling water and a brownie, all at the same time!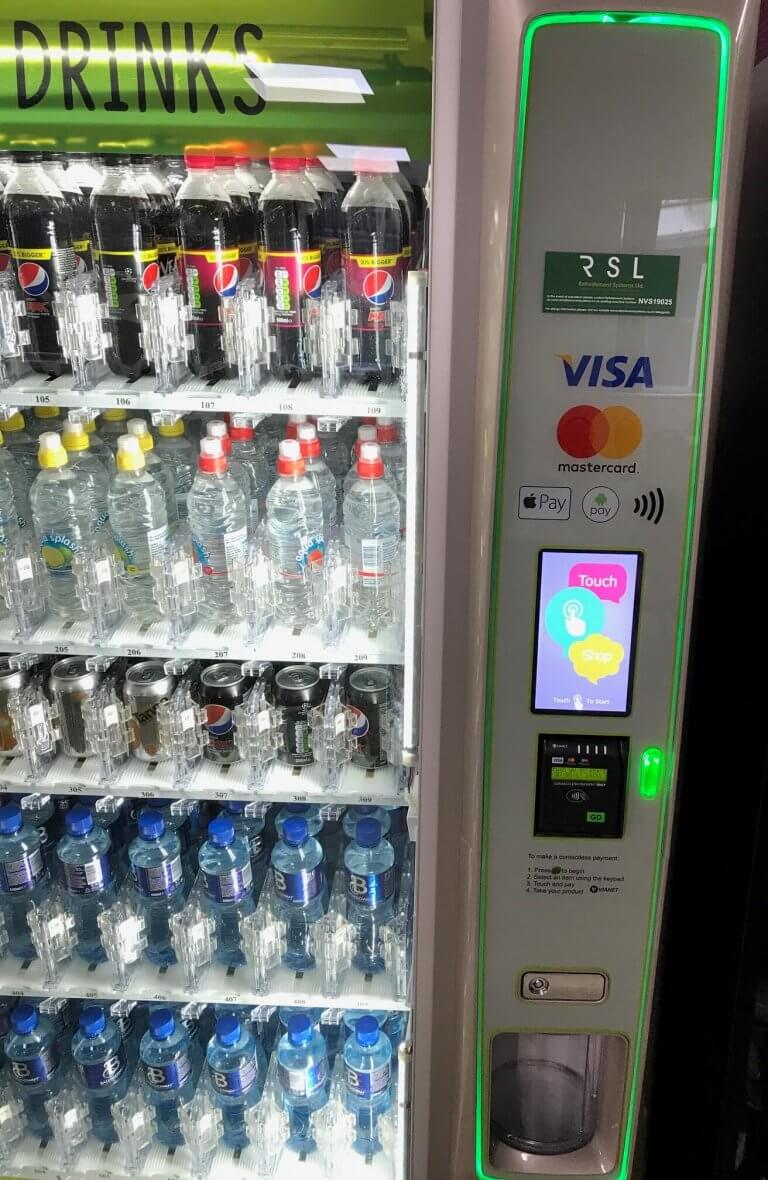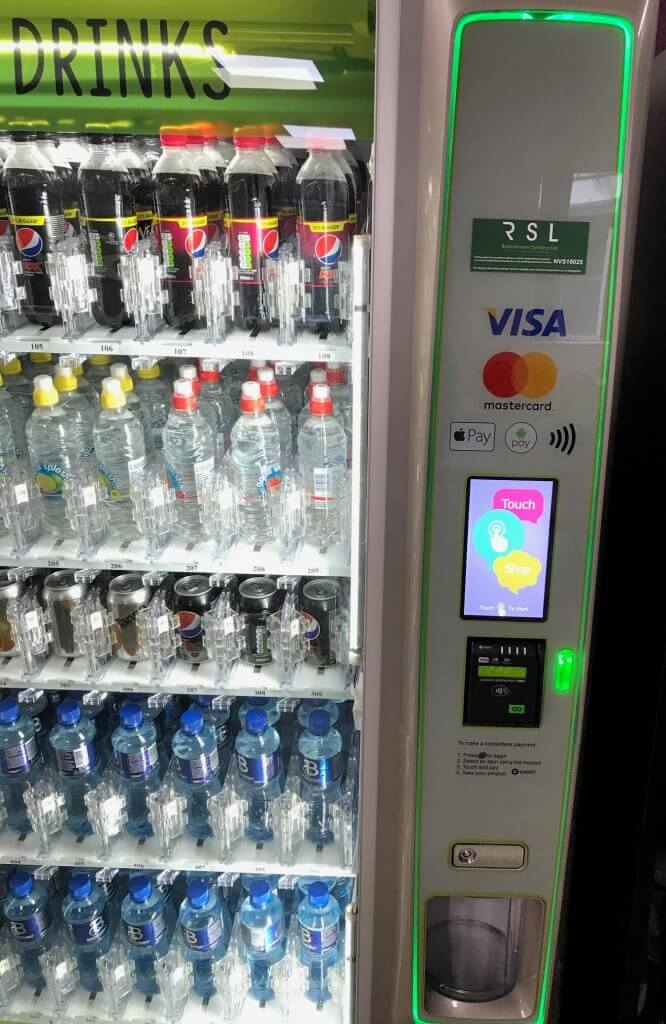 This brings me nicely on to the next advancement, cashless payments. There was a time when you could only use a vending machine if you had spare change rattling around in your pockets. Now, machines come with many payment options, including cashless or even Apple/Android pay, making the use of vending machines much more convenient and accessible.
So, does all this new technology use more energy? Incredibly, this is something you need not worry about. With power saving modes, LED lighting and a carbon neutral option, machines stand-by when not in use, therefore energy costs are reduced while boosting your green credentials!
'What about the goodies inside the vending machine?', I hear you ask. Well, there are some awesome refreshments being stocked in these machines now, don't get me wrong, I have no problem with Walkers cheese and onion crisps, but everyone likes options!
Here at Refreshment Systems, we have tried and tested many delicious, interesting products in order for the buying team to decide on the perfect products for our customers.
With healthier options, including, lentil crisps, flavoured nuts and olives, healthy snacking has become fun and tasty!
Not to mention slices of cake and brownies for that indulgent moment.
As we are now a nation of snackers, what better to provide your staff and customers with than a great range of delicious treats, whether that be refreshing drinks, healthier nibbles or indulgent sweets.
If you would like to find out more or speak to a member of the team, contact us on 0800 169 3686 or click here to make an online enquiry.