Making Non-Smart Vending Machines Intelligent
In a growing digital world, we're seeing technology becoming an essential factor in the day-to-day running of businesses across the UK.
We regularly see a range of new technological programmes, software and developments being released onto the market to help bring businesses into the future and we have seen how advancements in technology can improve non-smart vending machines.
Before the days of telemetry and contactless payments, it was down to us having loose change in our pockets to purchase our favourite snacks and drinks. But who invented the modern vending?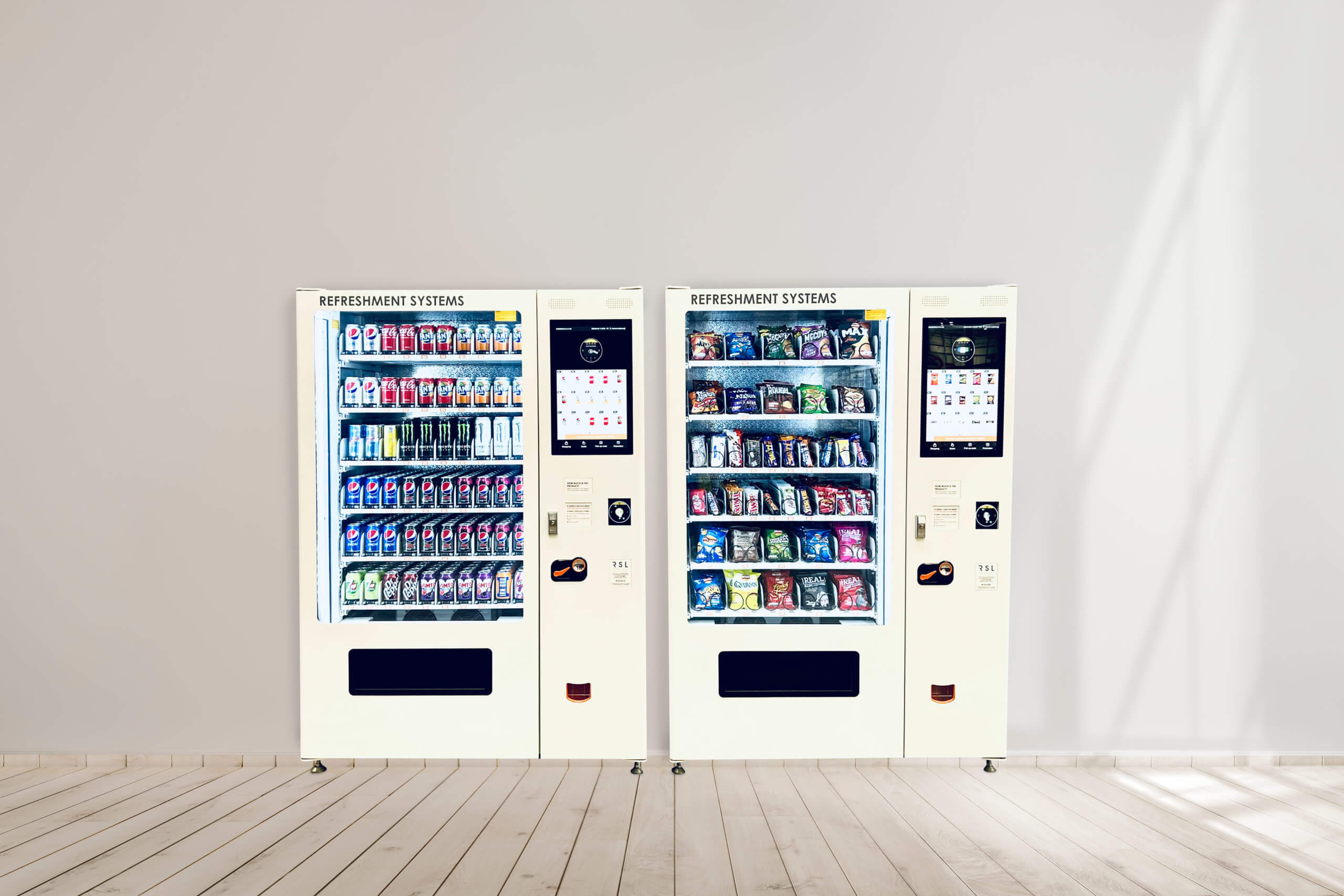 The Percival Everitt Era
During the 1800s, the idea of a fully coin-operated snack vending came to fruition by a man called Percival Everitt an engineer from Norfolk. This was the first-ever commercial vending machine. The idea of the modern machine was to dispense postcards and it was used by post offices and railway stations. This machine would see improvements over the years and it would eventually become capable of dispensing envelopes and notepapers.
The first chocolate vending solution
In 1887, a company called "Sweetmeat Automatic Delivery Company" was founded in Birmingham, England and was the first company to facilitate the installation as well as maintenance of commercial vending machines.
Later in 1893, a German chocolate manufacturer company called Stollwerck started using the industrial vending machines from Sweetmeat, to dispense their chocolate through 15,000 machines across the UK.
The continuing evolution of industrial vending solutions
This is the evolution to office vending .
215 BC – The first vending substitute that dispensed 'holy water'.
1880 – The first modern machine that dispensed postcards.
1890 – The first vending for dispensing drinks.
1893 – The first chocolate vending .
1926 – The first machine for dispensing cigarettes.
1950 – The first vending for schools.
1965 – The first machine to accept paper bills.
1972 – The first vending with a glass front.
2021 – The first telemetry-powered machines from RSL.
RSL's vending machines
Refreshment Systems are a company that continues to find innovative ways of providing a complete range of intelligent vending solutions. Since implementing telemetry into our machines, we have not only improved the customer experience, but we have also changed the way we go about our operations. This has left a huge benefit on the planet by reducing our Carbon Footprint.
Our commercial vending machines come in all different shapes and sizes. There are free-standing vending machines like the VendSmart's, Bevmax's, The Merchants and the NEO and there are tabletop coffee machines like the Vitro's, SEGO and Flavia.
From past to present
Vending business have come a long way, from using coins to using facial recognition. It has been that cliché saying, "they have been on a journey", but it's true. They are truly the future of business refreshments.
Buy Vending Machine | Rent vending machine | Lease Vending Machine | Stand alone Vending Machine | Multiple location Vending Machines | Your Trusted Vending Supplier
Refreshment Systems Ltd is one of the most trusted vending machine suppliers in the UK. Whichever option you require either Buy Vending Machine | Rent vending machine | Lease Vending Machine | Stand alone Vending Machine | or Multiple location Machines. RSL is always by your side providing the best vending service nationwide.
Benefits of Getting a Coffee, Snack or Drink Vending Machines from Refreshment Systems
There are many advantages of vending . It is a way to keep your colleagues, clients and visitors refreshed throughout the day. It comes with a reduced cost compared to a fully manned refreshment station at work. With RSL, all our machines are fitted with telemetry units to make coffee machine management more efficient, reducing downtime and ensuring your machines are always stocked.
Take workplace refreshments to the next level with buy new vending machines from Refreshment Systems. RSL is a leading National vending supplier. Our unbeatable range of machines can be purchased outright or leased.
Get in touch with our team now to get started.
You will always have an option to lease vending machine, Buy vending machine or rent vending machine from RSL. Complete freedom of choice and various service packages available up to completely managed vending solution tailored just per you and your customers needs.
If you want to hear more about our product and services, get in touch with Refreshment Systems on 0800 169 3686.
Or via our contact form.
Check out our social pages for more news and offers that the vending world and RSL are offering.
Our Facebook Page: @refreshmentsystemsltd
Our LinkedIn Page: Refreshment Systems Ltd
Our Twitter: @RefreshmentSys