Vending Machines: A step to looking luxurious
Now that Vending Machines have evolved to become smart machines, is it time to start making Vending Machines fit in more within your workplace? This is where vending surrounds come in.
Vending machines play an important role in the workplace and are one factor that can positively affect staff morale, which ultimately leads to increased productivity. Companies are beginning to realise how important good food is in attracting talent and creating healthy workplaces that look after their employees.
Vending surrounds can improve the appearance of the vending area, by creating dedicated locations for food and drinks. Overall appearance is enhanced with good design, functionality and can be branded in your company colours whilst providing vending facilities for staff to enjoy.
Vending Machines are one the most brilliant inventions that date back to the first century. However, over time they have come in many different variations and it's now time to walk through that open door to new possibilities and make Vending Machines feel like an actual location rather than just a quick grab and go.
Vending surrounds
Let's take a deep dive into why vending surrounds are becoming one of the most used modular systems in the UK. They are designed to offer a quieter enclosed space, but still allowing you to enjoy a nice break with your favourite snacks and beverages. They also accommodate, promote, and enhance all your vending and refreshment equipment.
Vending Surrounds link your machines together elegantly, both physically – making them more stable, and also visually – giving a sophisticated feel to any break-out area.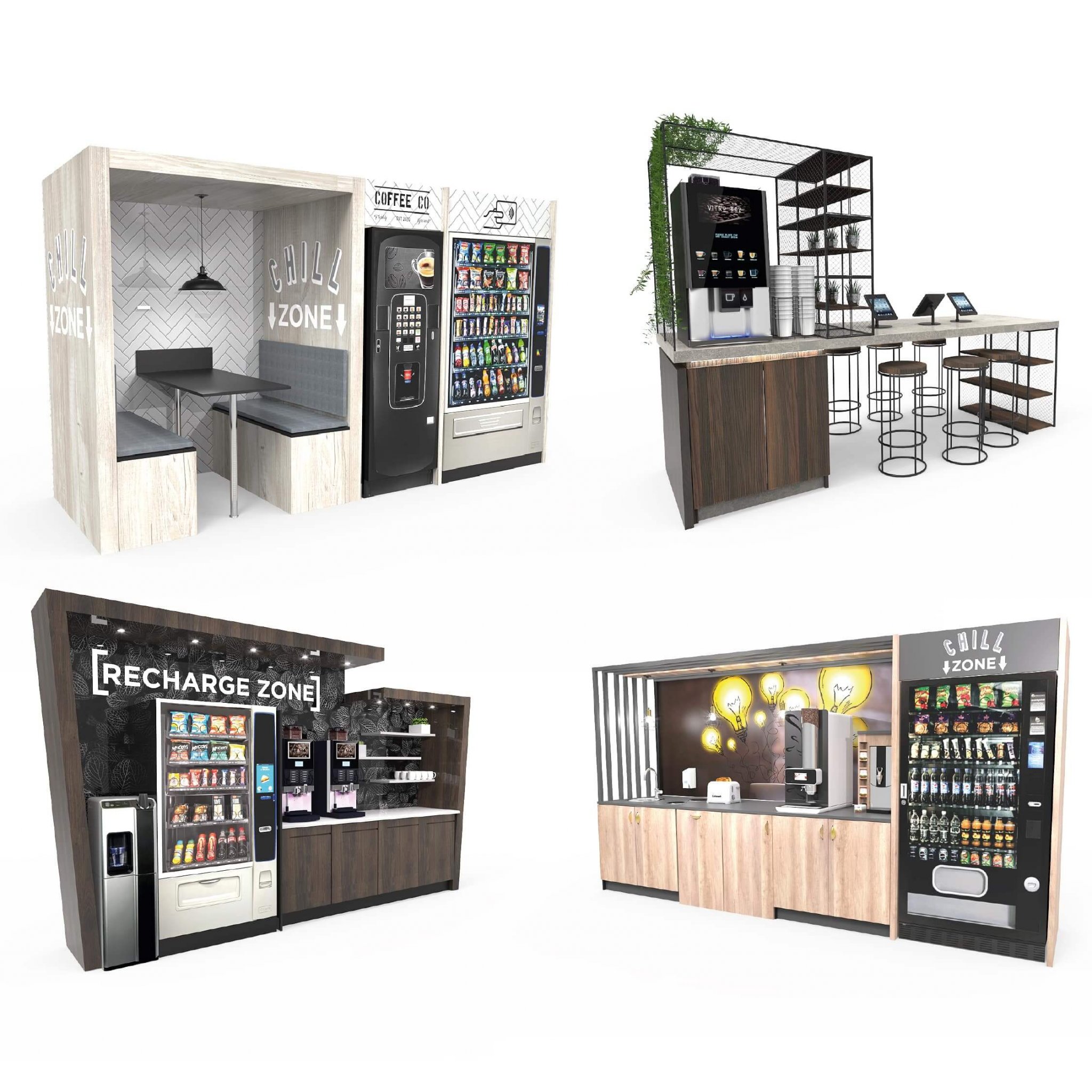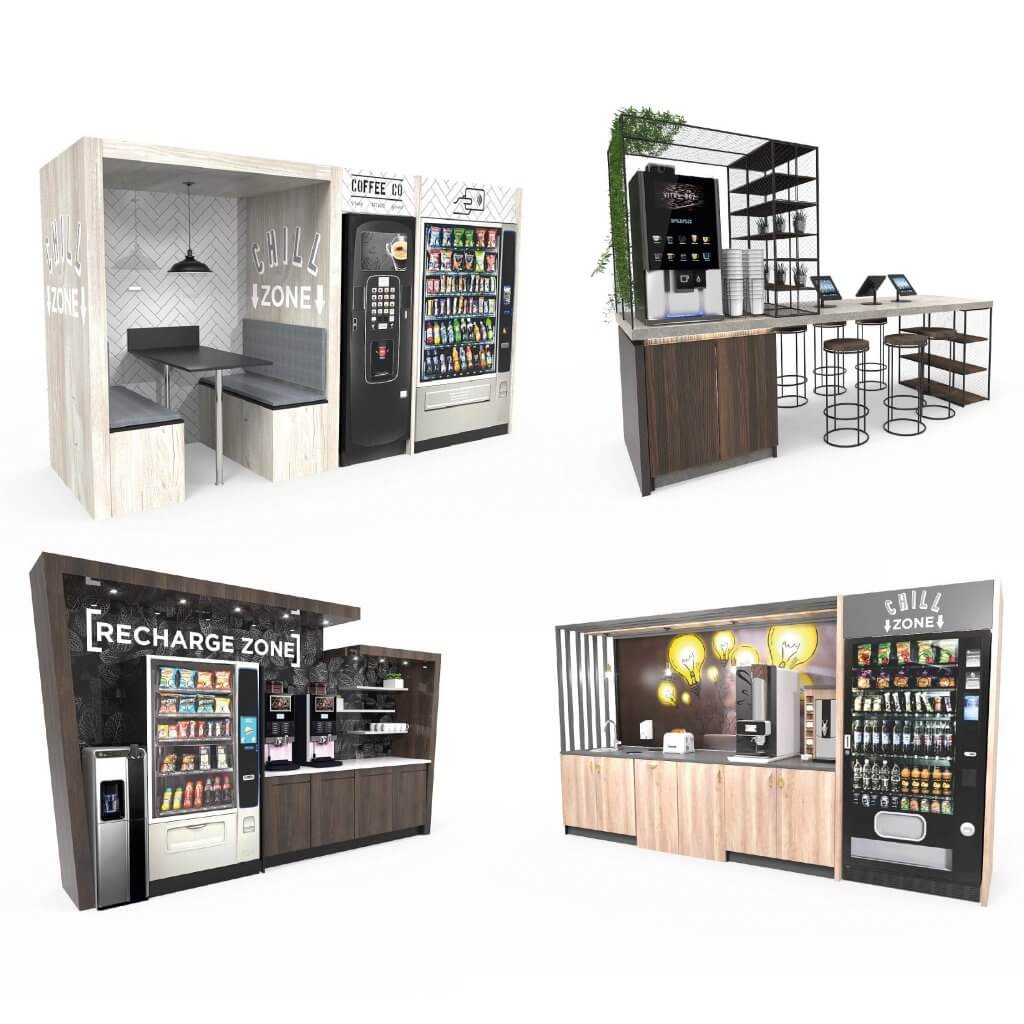 Benefits of vending surrounds
They'll leave the right impression with their personalised designs including premium graphics that make everything feel a little friendlier and more informal. Not to mention that the optional charging points for laptops and smartphones make meetings as easy as if you were in the boardroom!
If your vending machines are situated outdoors or in a busy, public environment, vending surrounds also add an extra layer of security to your machines. They also:
Shine a positive light on company culture.
Encourage use of your equipment
Transform your equipment into a location
Promote your business
Advertise special offers or new products
Help protect your machines
Micro-Markets vs vending surrounds
The Micro-Market delivers genuine innovation that is well suited to larger sites. So many businesses are already choosing this in favour of the traditional canteen, which is comparatively outdated.
There are a variety of benefits from using one of these:
Completely hands-off
Little day-to-day maintenance
Flexibility Quick and easy to set up
Increased productivity
Micro-Markets might be beneficial, but they can take up a large amount of space. This is where vending surrounds may have an advantage over Micro-Markets with their compact size.
The machines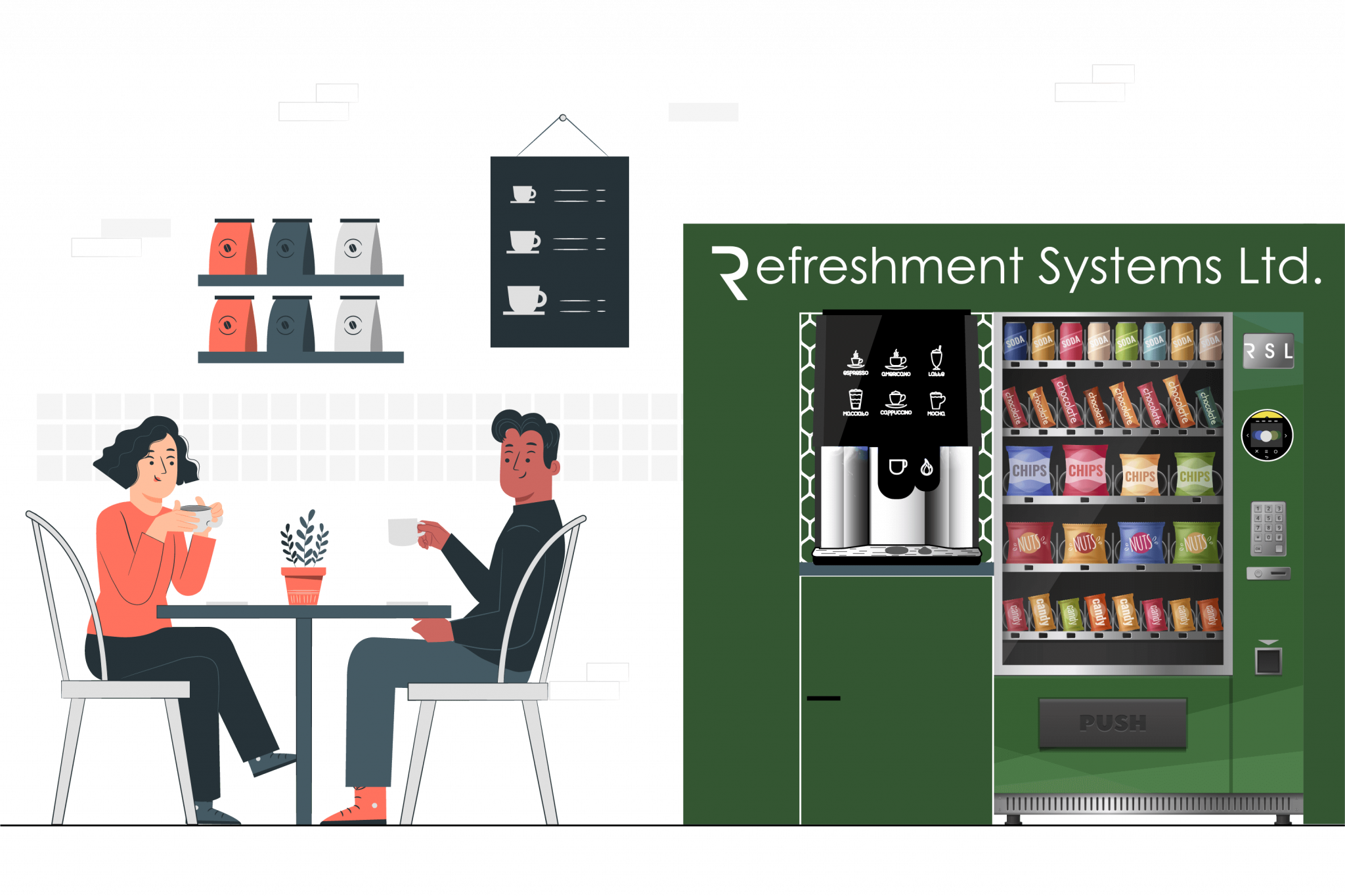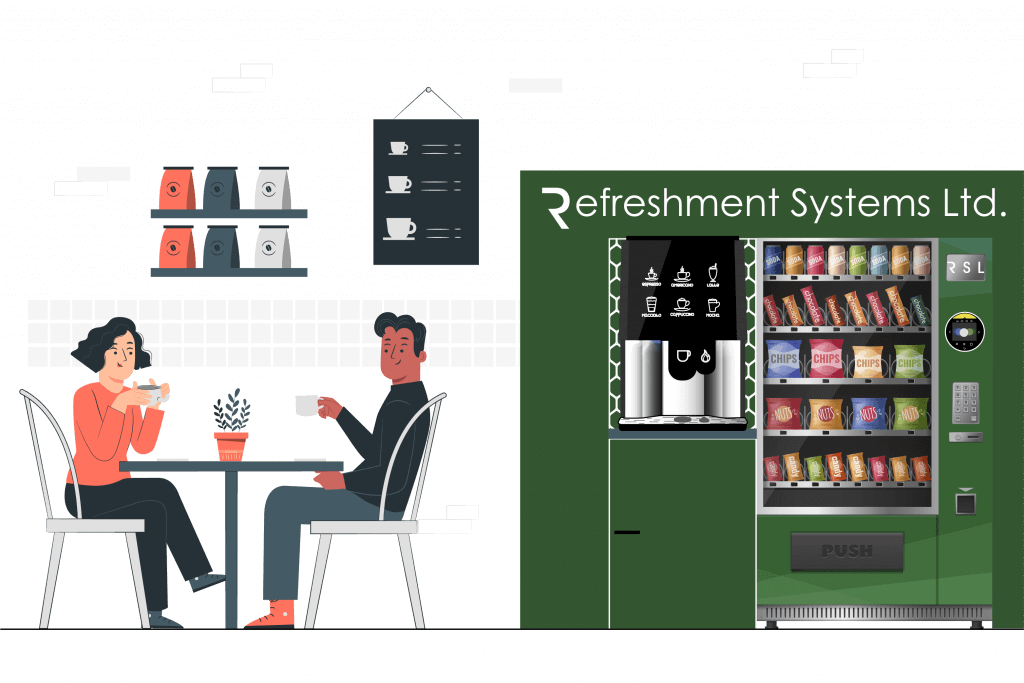 If you haven't got any Vending Machines in your workplace but looking into enquiring, then take the time to consider what you need before thinking about vending surrounds. Vending Machines play a huge part in your business. There are so many types of machines to choose from. For example, the BevMAX Media 2, the Merchant Media 2 and if you want to include a coffee machine then you have the Vitro S3, Flavia Creation, the NEO, and more.
Conclusion
Deciding if a vending machine surround or a Micro-Market is right for your business all depends on what industry you're in. You wouldn't put a Micro-Market in a hospital because it's not ideal, but a Vending Machine surround would be the right fit. Decide what's right for your business.
If you want to hear more about our product and services, get in touch with Refreshment Systems on 0800 169 3686.