Many organisations could benefit from a coffee-to-go solution, as it brings a 24/7 high-quality coffee to any office space, busy leisure facility or catering site.
If you want a solution that is more than a table-top coffee machine on its own, then a pod or tower could be a great option to consider.
Get A Quote
Coffee-to-go: Self serve hot drinks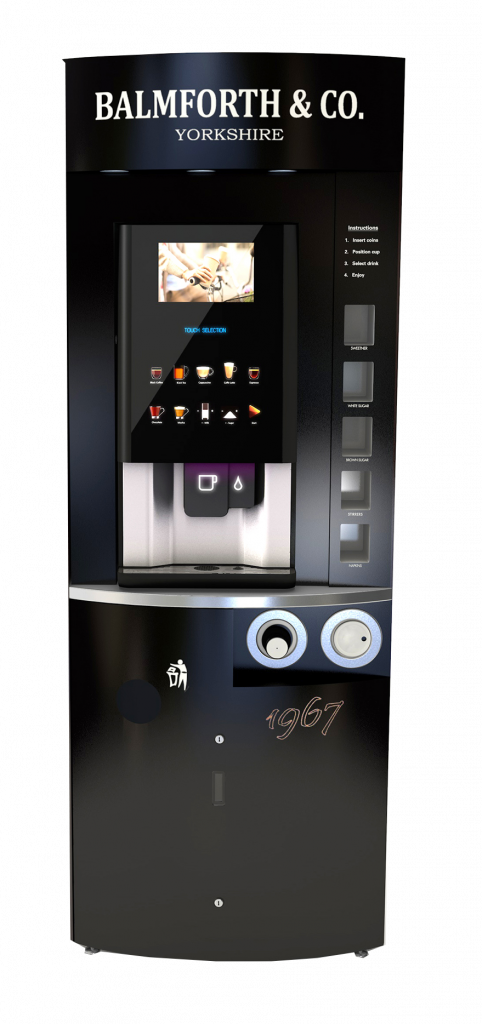 Self-serve coffee towers ensure you never miss an opportunity to serve a customer.
With a range of table-top coffee machines available to choose from, along with a range of coffee blends to choose from, you can create the perfect self-serve solution for yourself and your customers.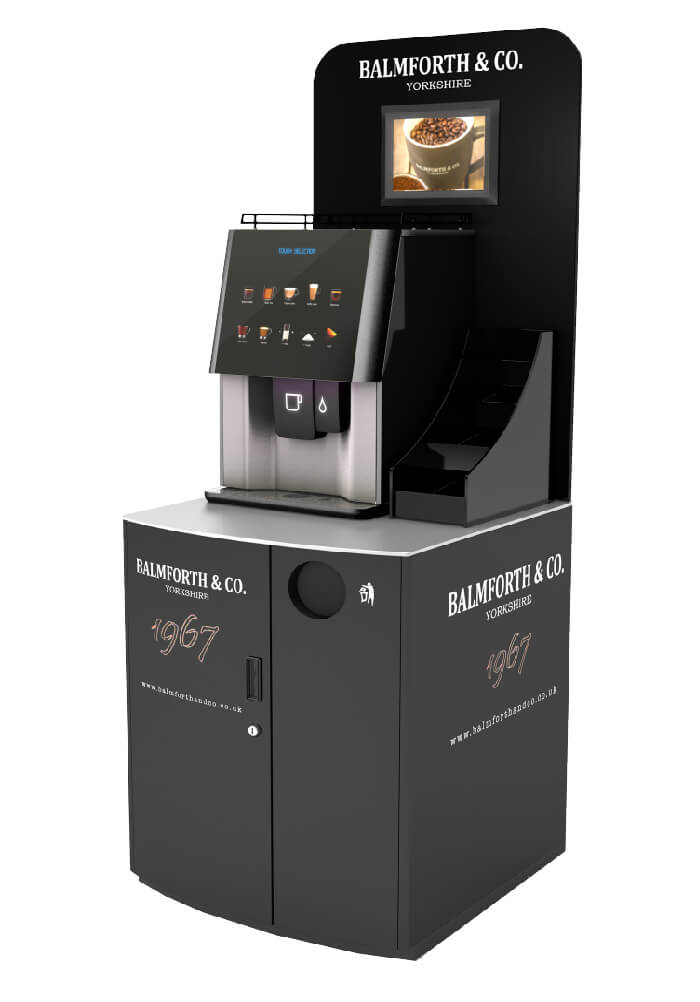 With telemetry technology, cashless payment options and media screens for internal or external advertising, these machines are packed with useful features, making the user experience exceptional.
Full support with training and service packages available to ensure you are never let down by a machine glitch or user error.
Get A Quote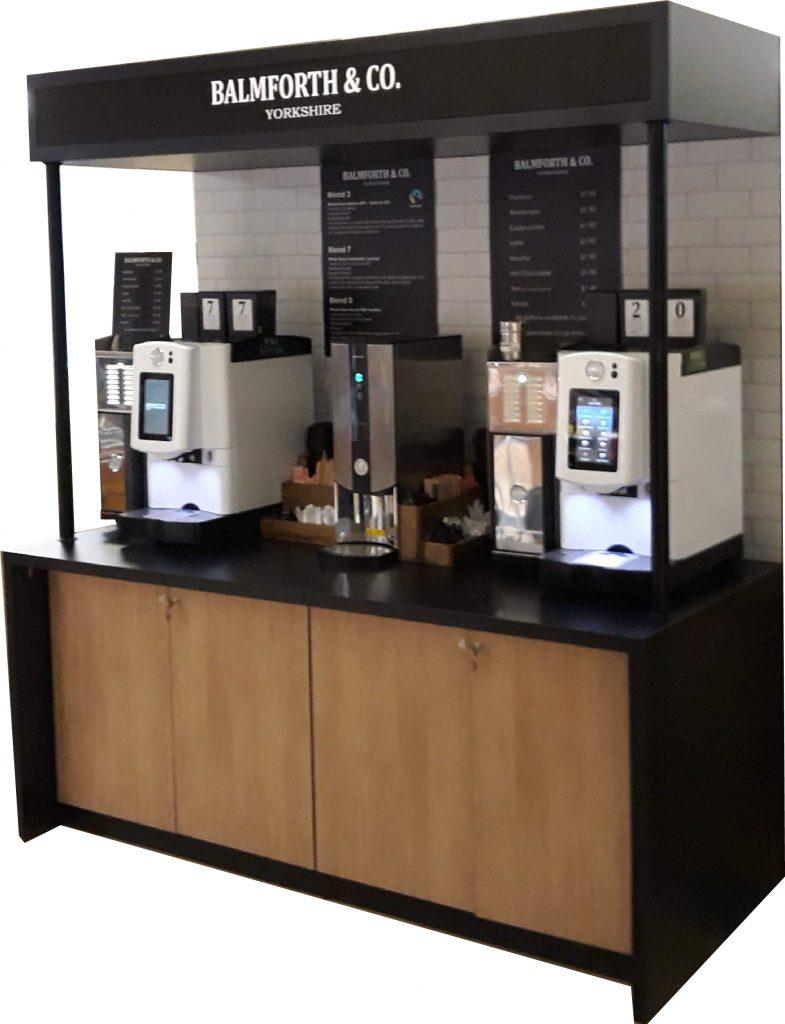 Maybe you are looking for a station to provide a self-serve café? With bean-to-cup coffee machines, boilers, menu boards and more available to create the perfect solution, this could be the ideal option for you.
Specification:
Freestanding
Easy clean
Small condiment tidy
Litter chute/ litter bin
Storage (Lockable doors)
1x Spring-loaded cup/lid dispenser (to fit: 9oz/12oz/16oz)
Optional custom branding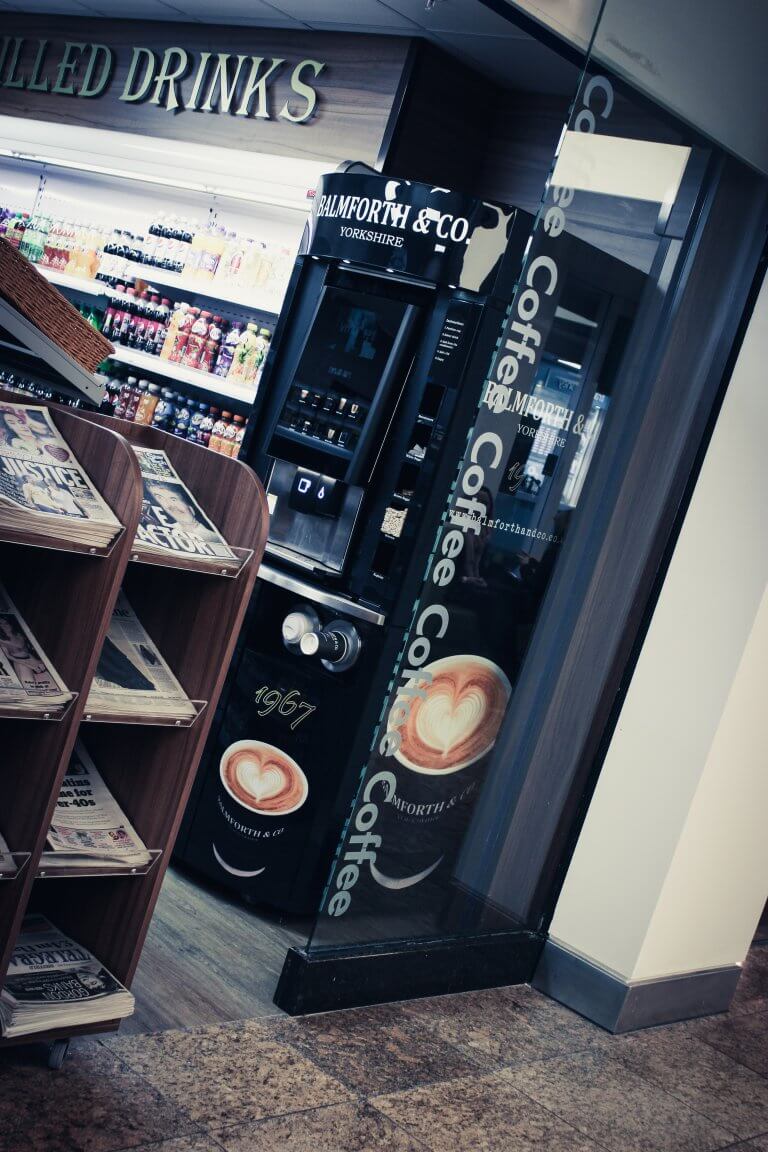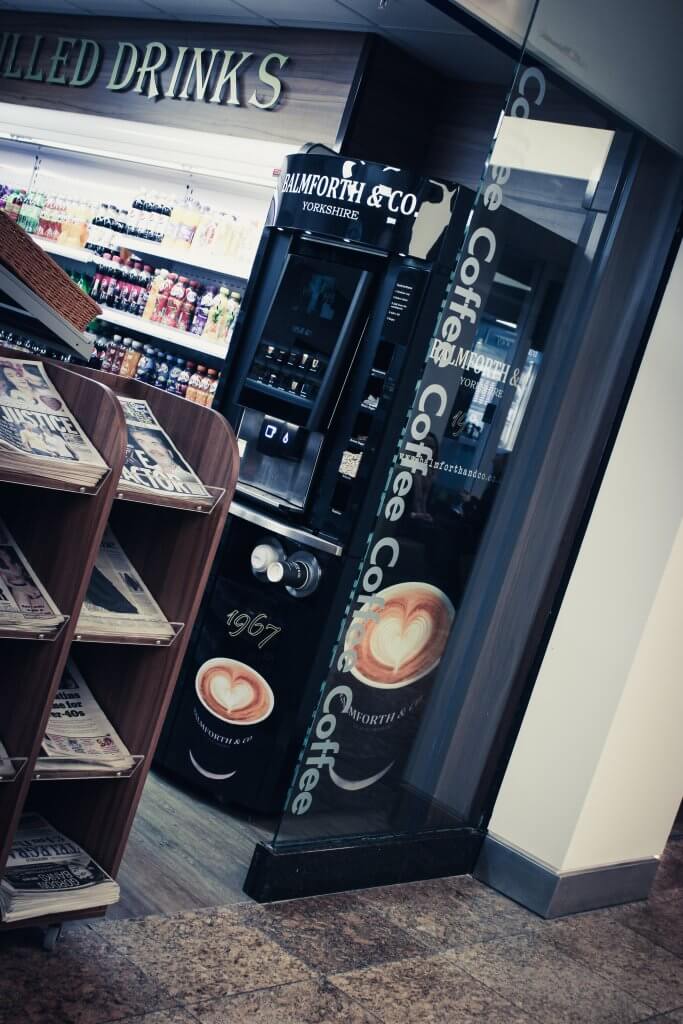 Do you think a self-serve station could be for you? Speak to a member of the team today by calling 0800 169 3686 or simply complete the online contact form below.